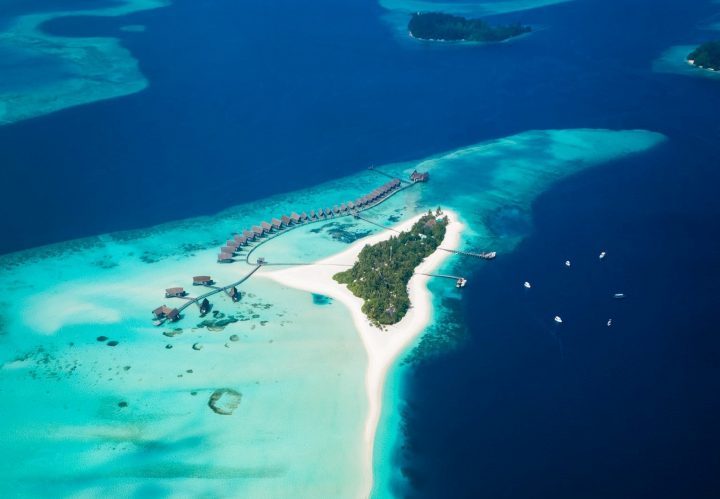 Tourism Industry Updates from the Maldives- February 2022
The Maldives welcomed over 149,008 tourists in February 2022, totalling this year's arrival to 280, 772 tourists. There were thirty-six international airlines operating to the country and more than 81 per cent of the registered tourist facilities are in operation.
As of end February 2022, there have been a total of 280, 772 tourist arrivals this year, a 48.6 per cent increase compared to the same period of 2021. From this year's total, 15.5 per cent are Russians with 43,431 arrivals. This is followed by United Kingdom with 31,244 arrivals (11.1 per cent market share) and India with 25,521 arrivals (9.1 per cent market share). In February, average daily arrivals increased to 5,322 arrivals from 4,450 in January 2022. Duration of stay (days) saw a decrease of 1.5 compared to January 2022.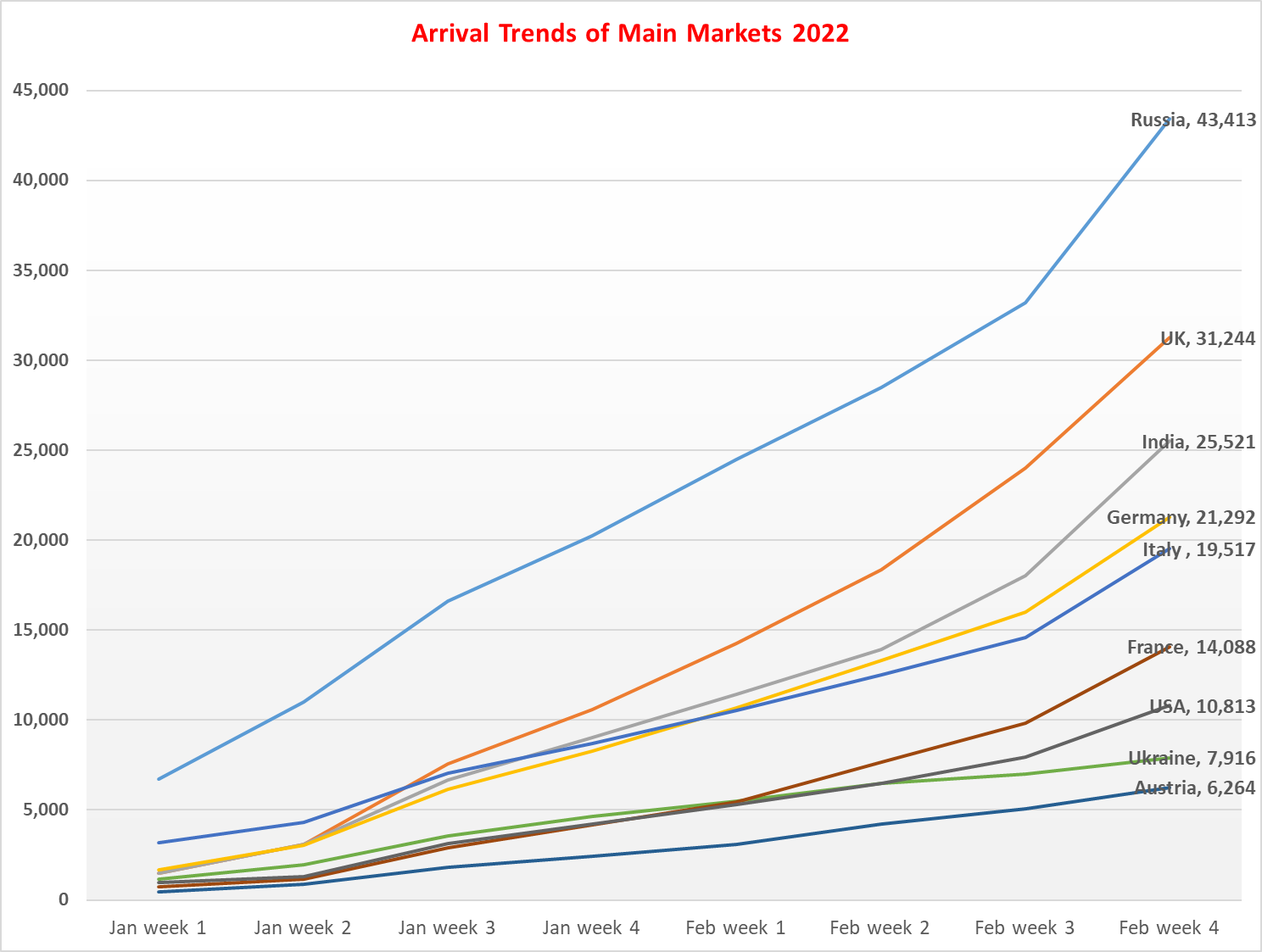 Latest updates by the Ministry reveals that there were twenty-six scheduled international airlines and ten international chartered airlines operating to the Maldives during February 2022. From this, twelve scheduled and seven chartered airlines operate from Europe while six scheduled airlines operate from the Middle East and three scheduled airlines and one chartered airline operate from India.
Looking at tourist facilities, 192 resorts; eleven hotels; 636 guesthouses and 149 safaris are currently in operation. With total registered facilities standing at 1,170 facilities (60,055 beds), more than 81 per cent have resumed operations. Kaafu atoll features most beds with fifty-three resorts (12,814 beds), six hotels (808 beds) and 245 guesthouses (5800 beds). This is followed by Alifu Dhaalu atoll with sixteen resorts (4,200 beds), one hotel (56 beds) and seventy-two guesthouses (998 beds).