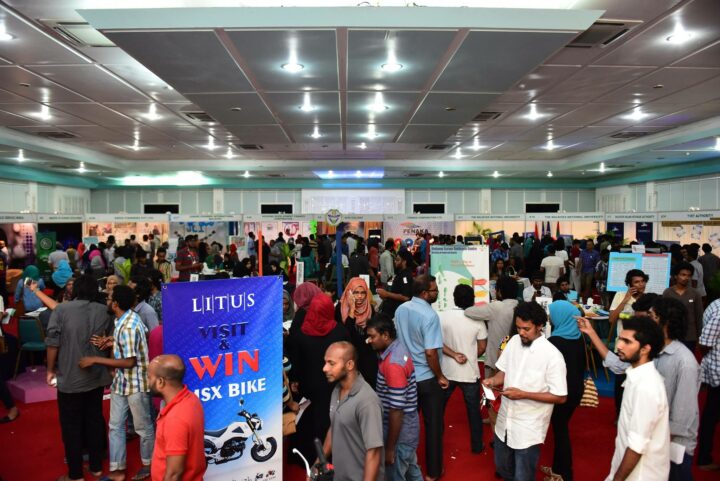 Tourism Ministry urges tourism career promotion at Youth Career Expo 2017
Ministry of Tourism calls for participation of tourism properties at the Youth Career Expo 2017. The job fair – the first to be held in Hulhumalé – is a joint collaboration between the Ministry of Economic Development and Housing Development Corporation (HDC).
Youth Career Expo 2017 – held under the banner "Exploring Possibilities; Empowering Youth" – will take place on February 18 in Rehendhi School, Hulhumalé.  The Tourism Ministry asked for the participation of all tourist resorts and properties under development at the job fair in a circular published on its website.
It will be a unique opportunity for recruiters, especially in the hospitality industry, to network with youth, conduct walk-in interviews, create databases of potential candidates, and promote career opportunities available in the hospitality industry.
"The Youth Career Expo 2017 aims to bring together a cross-section of youth from diverse backgrounds with employers looking to hire a youthful workforce," the Tourism Ministry said.
"It will create awareness amongst youth about the opportunities they have and provide information about the career building opportunities at different sectors of the Maldives."
The fair would also include career guidance sessions by employers, in addition to mentoring and coaching activities. It will be promoted through various activities such as radio and TV interviews, banners in Malé and Hulhumalé and social media platforms such as Facebook and Twitter, said HDC.