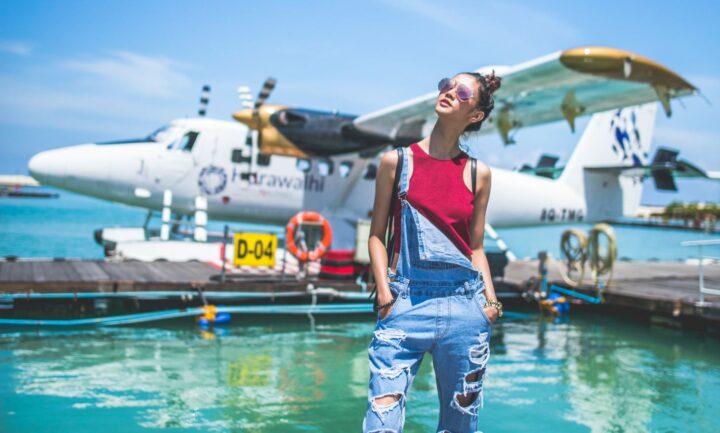 Tourist arrivals jump by 18.5 percent in March 2018
Tourist arrivals to the Maldives record a year-on-year growth of 18.5 percent in March, according to official figures released by the Ministry of Tourism. As of March, arrivals in 2018 have grown by 17 percent (420,103 visitors) compared to the January to March period last year.
Europe, the largest regional source market, made the biggest contribution to the tourism market with 82,383 visitors in March. This is a rise of 33 percent compared to March last year. Germany was the largest market with 14,692 visitors, Italy was the second largest market with 13, 198 visitors, while the UK had 11,829 visitors to the Maldives in March. All three markets saw an increase in arrivals last month.
However, arrivals from the Asia-Pacific, the second largest regional source market, decreased 1.8 percent for the month of March. China remains the top market with a 9.9 percent share, but arrivals have declined by 27.5 percent (13,203 visitors) compared to March 2017. 18,203 visitors were recorded in March 2017.
Among rising South East Asian markets was Malaysia with 2,472 visitors (up 66 percent) and Thailand with 2,668 visitors (up 108 percent). Arrivals from South Asian market declined for the second month in a row and visitors from India decreased by 1.8 percent.
Meanwhile, relatively new markets continued their upward growth trajectory last month as well, as arrivals from were up Oceania up 49.4 percent, Americas up 24 percent, and Africa up 11.4 percent.
The United States, was among the top new markets, with 4043 tourists representing a 22.4 percent increase compared to the month of March, last year. South Africa, which was once a major source market for the Maldives, also posted a 42.3 percent growth after a 7 percent decline in February. The number of visitors from Australia also increased by 49.7 percent.
The Middle East, which has proven to be a volatile market, posted a 9.3 percent decline in March. This decline follows a major decline in February, is largely due to falling in numbers from major Middle Eastern markets such as Saudi Arabia (down 17.3 percent), United Arab Emirates (down 14.7 percent) and Qatar (down 4.6 percent).
The overall occupancy rate of the industry, however, increased to 66.4 percent from 64.1 percent in March 2017, reflecting the increase in tourist arrivals due to the increased marketing efforts made in key markets.Featured image by: Shifaaz Shamoon