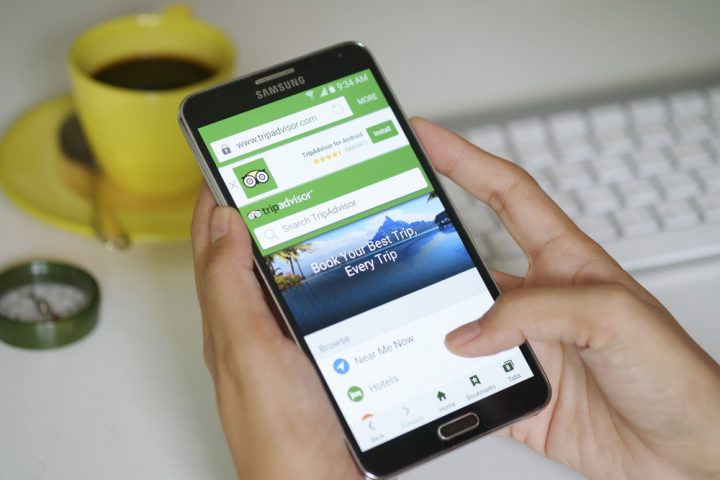 TripAdvisor Goes Down by A Billion in 2020
The world's largest travel platform had suffered a whopping billion dollars due to the pandemic. Apart from cost cutting, the company has used recalibration and diversification as recovery measures.
With strict border controls and restrictions on global mobility, the entire tourism industry was brought to a complete standstill by the pandemic. Suffering tremendous losses, the effects were felt throughout the entire value chain, forcing some businesses to close their doors permanently while others were left crippled with record low losses.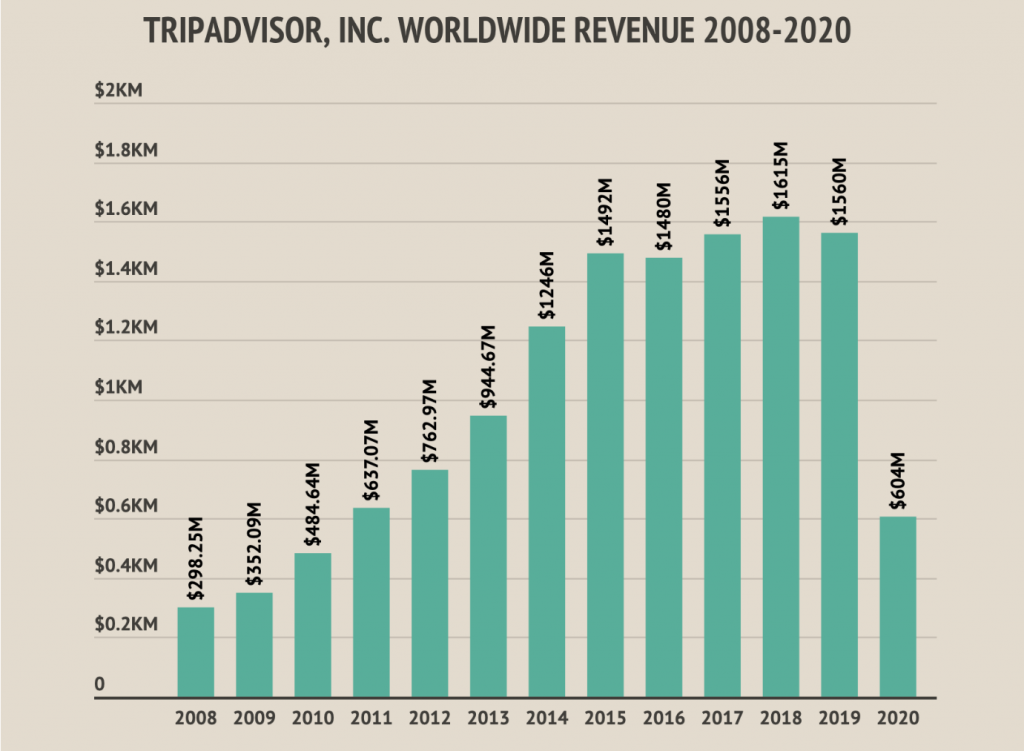 TripAdvisor, the online travel giant ended 2020 with its revenue down by 61% compared to 2019. This was a massive blow to its financial performance, achieving USD 604 million compared to 1.6 billion in 2019, short by a billion dollars! This is the lowest revenue achieved since 2010, over a decade ago when the company was just 10 years old.
With disrupted supply chains and plummeting revenues at a massive scale, the company has been forced to activate cost cutting measures to its entire global operations back in 2020 with a 40% reduction in their workforce and over 50% in spending. Reporting their results of the fourth quarter of 2020, President and CEO Steve Kaufer mentioned that they made USD 200 million in workforce related and fix cost savings in 2020 as a result of the cost cutting measures implemented to move towards recovery.
Recaliberation and Diversification
Navigating through these challenging times, TripAdvisor has now recalibrated its business model, taking progressive steps towards making it out of this dark cloud even stronger than before. Harnessing their influence in the global tourism market and focusing on monetizing its 400 million-strong user base to secure a stronger and more diverse revenue stream, TripAdvisor has recently introduced two new products to the market. TripAdvisor Plus and Reco.
Tripadvisor Plus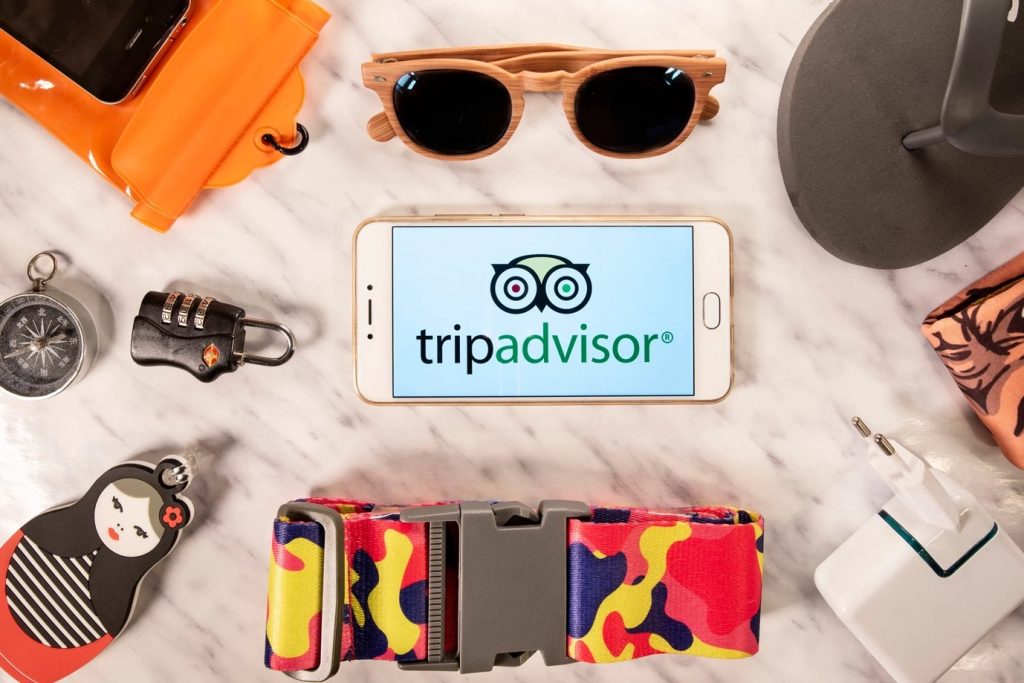 TripAdvisor plus is a subscription program providing hotels an additional channel to market directly to clients. The beta version was launched late December 2020 and is now open for hotels worldwide. With the introduction of this new platform, TripAdvisor has now become a hybrid entity, part marketing and part booking facilitator, similar to an online travel agency. They can now comple the booking cycle with the provision of customer service to manage their entire travel purchase without handing them over to another third-party entity to close the booking.
Some of the things TripAdvisor Plus does differently to traditional online travel agencies include giving hotels access to customer data, allowing the hotels themselves to retarget them anywhere else online. This is a great value to participating hotels, allowing them to gain added mileage with acquired customers.
Another huge asset in their arsenal is the fact they don't charge commissions to the hotels with this program. This is a great point of attraction for hotels themselves, as the usual titans in the online travel business charge hefty commissions from 15% to sometimes 18% per booking depending on the agreed terms on contract.
TripAdvisor Plus encourages hotels to offer discounts and amenities, which is offered directly to the clients themselves allows the properties to obtain badges and preferential status on the platform allowing greater exposure to the markets. To make the subscription even sweeter, participating hotels have preferred listing, or appears higher on the list on TripAdvisor even if they do not offer value adds or discounts.
Reco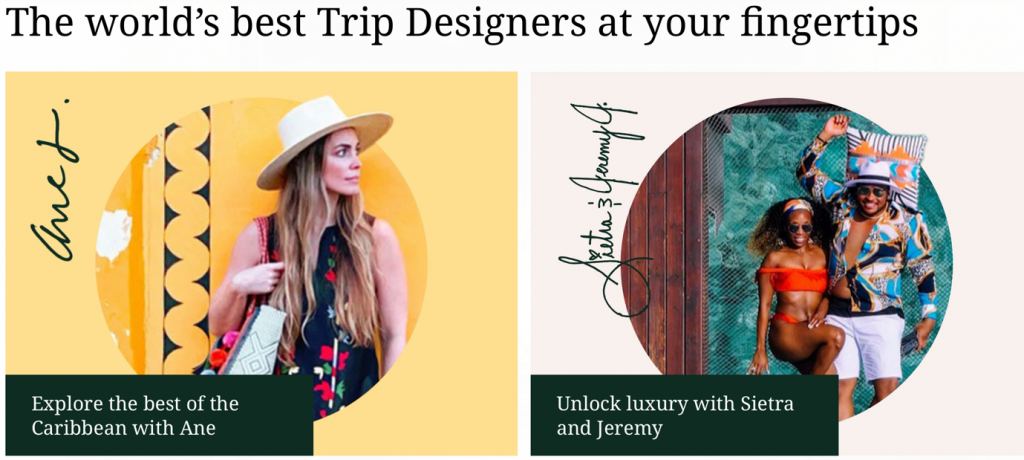 Next on the list is Reco. Reco is a platform designed to connect customers to specialists or "trip designers" who will assist to create bespoke holidays for customers based on their requirements. Essentially the platform generates leads based on the customers criteria and matches the best results. This platform was launched in efforts to target customers looking for more complex and longer vacations. As per recent studies, this is also expected to be the trend for post pandemic travel. As travel regulations and policies become more complex, people tend to shift towards sources who can provide them with the reassurance and knowledge about the destination that they are travelling to. This is why there is a hope for a strong return of demand towards tour operators and travel agencies, who have been competing tooth and nail with online travel agencies.
With periodical outbreaks happening across major markets, this year continues to show subdued levels of transactions and deals in the travel and tourism sector. However, signs of recovery are undeniable. After a brutal year of hardship and struggles, it is heartwarming to see a glimmer of hope, and a light at the end of the tunnel. Although there still is some uncertainty looming over us, it is encouraging to see businesses fighting back and taking innovative approaches to unlock growth opportunities to not only survive but thrive and be more resilient in the face of tomorrow.