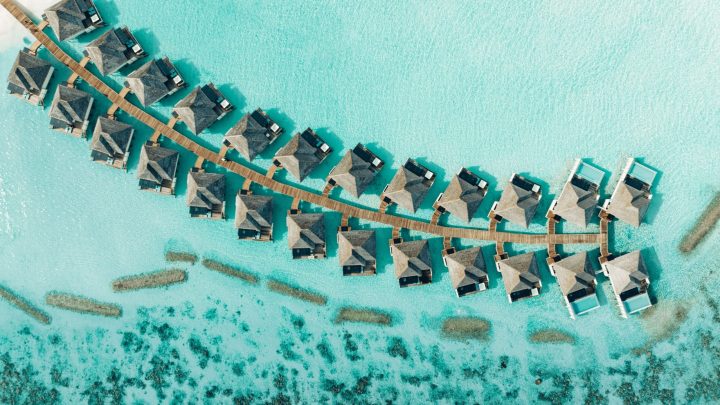 Maldives Tourism Sector Overview, 2022
Marking fifty years in the hospitality industry, Maldives celebrated its golden year of tourism in 2022. A total of 1,321,937 tourists arrived to the Maldives in 2021. However, surpassing the budget forecast for 2022, the country has seen 1,566,083 arrivals from across the globe as of 14th December 2022. With the festive season right around the corner, the number of arrivals is likely to increase.
Despite hospitality industries across the world being impacted by the pandemic, Maldives' unique geography played a significant role in sustaining the markets. It's one island-one resort concept allowed the country to continue operating hotel properties. Safety measures and quarantining policies were set, adhering to public health guidelines. This required industry staff to be confined to the resort islands for months in a stretch. Regardless of the hurdles and setbacks, Maldives retained the markets and was titled 'World's Leading Destination' in 2020, 2021 and 2022.
For the new year, government of Maldives has increased the GST from 6 to 8 percent, and TGST from 12 to 16 percent, effective from 1st January 2023. However, Maldives Association of Travel Agents and Tour Operators (MATATO) and others expressed concerns over the government's decision. According to them, the changes will have a significant negative impact on the tourism sector, resulting in a loss of over USD 50 Million for the tourism industry. According to the recommendations of Maldives Monetary Authority (MMA) to the parliament, the hike is likely to push the country's inflation rate to approximately 5.4 percent. Out of which, 2.2 percent is due to the increase in prices with changes to GST and TGST.
In addition to the increment in GST and TGST, green tax charges have also been increased. Green tax is levied on tourists staying in tourist facilities such as integrated resorts, resort hotels and other tourism establishments. Effective from 1st January 2023, all tourist establishments are to charge green tax at the rate of USD 6 per day of stay. However, for hotels operated in inhabited islands with fifty rooms or lesser, green tax will be charged at the rate of USD 3 per day of stay.
The tourism sector accounts for 74 percent of the gross national income in the Maldives. According to the October 2022 revenue collection report from Maldives Inland Revenue Authority (MIRA), 56.9 percent of USD revenue was contributed by Tourism Goods and Service Tax (TGST). While 14.1 percent of USD revenue was contributed by resort land rent.
The top markets for travellers to the Maldives currently are India with 14.2 percent market share, Russia with 12.2 percent, and United Kingdom with 10.8 percent. Airline connectivity has also significantly increased with a total of 32 airlines operating direct flights to the Maldives regularly as well as seasonally. These include Indian Airlines, LOT Polish Airlines, Turkish Airlines, Gulf Air and Air Vistara. The number of operational resorts has also increased with several new properties having opened during the past year. Some of the newly established island resorts in 2022 include Hilton Maldives Amingiri Resort & Spa, Nova Maldives, OBLU Xperience Ailafushi and Alila Kothaifaru Maldives. Additional new resorts are set to open in the near future, including Avani+ Fares Maldives Resort in early 2023.
Featured Image: Nova Maldives