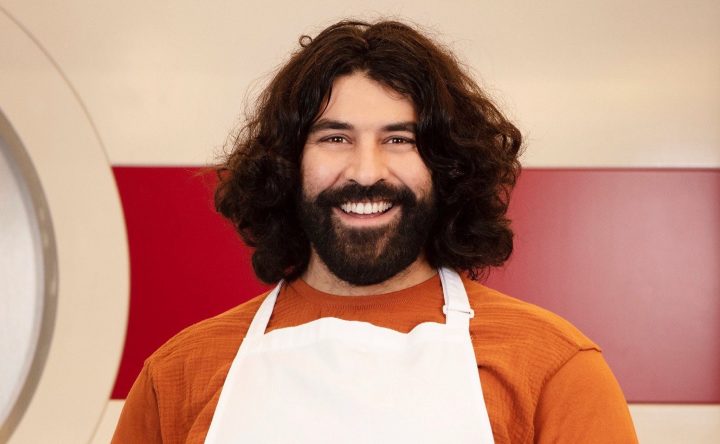 UK MasterChef Eddie Scott to Cook at Outrigger Maldives
Outrigger Maldives Maafushivaru Resort will be hosting two evenings in April 2023 where UK MasterChef 2022 champion Eddie Scott will create special dishes. During his stay, Eddie Scott will also hold a special cooking classes for guests keen on learning culinary skills. Details of the menu and Eddie's cooking classes will be revealed in January 2023.
"I can't wait to go and cook there. I've heard so much about the place. The water there will be a bit different from the Humber. I look forward to trying the island's fresh seafood," said Eddie.
Born in Yorkshire in northeast England, Eddie won the MasterChef UK in May 2022 with Judge Torodo calling him a "Culinary powerhouse" and Judge Gregg Wallace saying that they have seen the birth of a future great chef. He spent eight years as a navy officer in Merchant Navy, before he became a marine pilot in River Humber in northeast England in 2017. After winning the MasterChef UK 2022, he switched to cooking fulltime. Eddie is currently working in the three Michelin star restaurant Gordon Ramsay in London.
Eddie draws on his love for classic French food, learning his French culinary skills from travelling around France with his family, eating in local worker's canteens, exploring fresh markets, and then recreating the dishes back at home. Some of the dishes he was cooking up at the age of twelve include Tarte Tatin, Ile Flottante, Crème Brulée, and Gratin Dauphinois.
"The way food was ingrained in French culture was a total revelation. I wanted to recreate the food I'd tasted and that's how I really got into cooking," said Eddie.
He often surprises diners by adding Indian Culinary flavours into his dishes, a skill he learnt from his Punjabi grandparents. His father also created dishes like Mexican Chimichangas and authentic Indian curries. His mother shared her love for baking with him. Eddie is also passionate about Royal Mughlai delicacies from northern India.
Executive chef at Outrigger Maldives, Christopher Long met Eddie while he was visiting the Michelin-starred Pipe and Glass near Beverley, Yorkshire. The restaurant was run by James Mackenzie who was a guest chef at Outrigger Maldives in 2019.
"The three of us got talking and the idea was hatched for Eddie to do a guest chef stint in the Maldives with Outrigger," said Christopher.
Featured Image: Outrigger Maldives Maafushivaru Resort