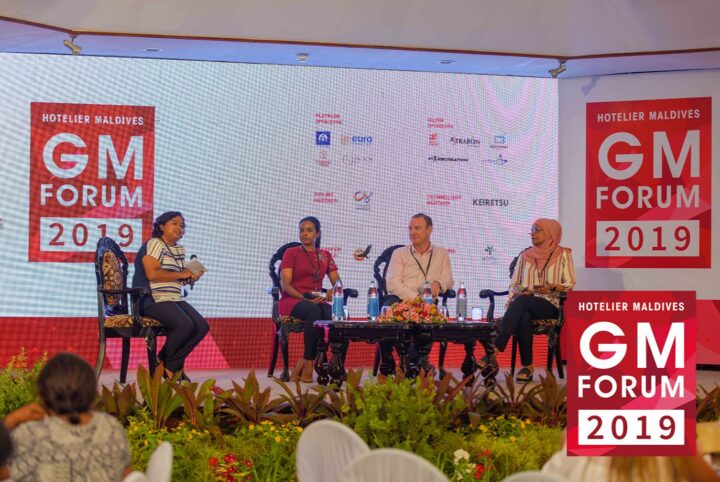 UNWTO Launches second edition of the Global Report on Women in Tourism
The World Tourism Organization (UNWTO) launched the second edition of the Global Report on Women in Tourism on 6 November 2019.
The Global Report on Women in Tourism 2010 provided the first look and a baseline study on the situation of women working in the tourism sector. The second edition of the report considers how the situation has evolved and provides a thorough assessment of tourism's contribution towards United Nations Sustainable Development Goal 5 to achieve gender equality and women's empowerment.
The report has an extended geographical scope covering developed and developing countries, additional in-depth industry analysis, and several case-studies that illustrate how women around the world are using tourism as a vehicle for empowerment and development.
Key findings from the report show that the majority of the tourism workforce worldwide is female. A total of 54 percent of people employed in the tourism industry are women, compared to 39 percent in the broader economy. It has been reported that the wage-gap is smaller in the tourism industry—Women in tourism earn 14.7 percent less than men. However, the Tourism Industry offers women greater opportunities to work in leadership roles, with 23 percent of tourism Ministers being female compared to 20.7 percent of Ministers overall.
The report also highlights that more and more women are challenging gender stereotypes in the sector and assuming roles once dominated by men such as tour guides. Technology is an important factor for empowerment, providing women with more training opportunities and stimulating female entrepreneurship through easier access to the tourism market. Policy-makers are more aware of the importance of gender equality in tourism and putting measures in place to ensure women fairly share the benefits that tourism can bring.
In particular, the Maldives has made significant progress on gender equity and equality in recent years. This has been reflected in the country's development indicators, such as high literacy rates for both men and women, and gender parity in enrolment and attainment in primary and secondary education. Nevertheless, the country still has a significant way to go in achieving gender equality and women's empowerment, particularly in the areas of participation and leadership in public life. The Maldives Tourism Industry has seen more women empowered to pursue their career aspirations and work in managerial and challenging roles previously dominated by male employees. With the rapid changes that the Maldives has been experiencing in the past years, and the resulting implications to the economic and socio-political structures of the country, it is imperative that the participation and contribution of women is ensured and valued.