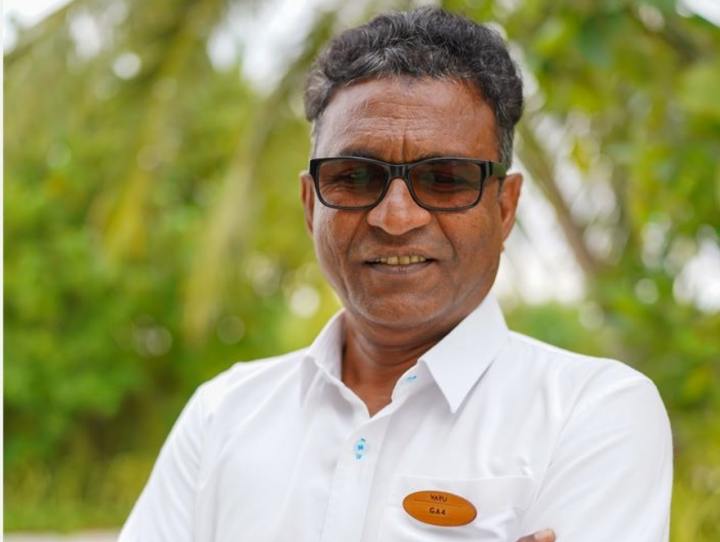 VARU By Atmosphere's Resort Manager Abdul Ghafoor Ali drives success in hospitality industry
Abdul Ghafoor Ali, a highly experienced and accomplished hotelier, is known for his exceptional leadership and service-oriented approach. He is the Resort Manager at VARU By Atmosphere, a popular 'Naturally Maldivian' five star resort by hospitality company, Atmosphere Core.
He joined Atmosphere Core in 2021, as a part of the pre-opening team member of OBLU XERIENCE Ailafushi and OBLU SELECT Lobigili. After the successful opening of the two resorts, he had the opportunity to join VARU by Atmosphere as the Resort Manager. "VARU by Atmosphere is a thrilling, enlightening, and delightful place to work. I take pride in the opportunity to be a part of Atmosphere Core, its Joy of Giving philosophy, and the philanthropic initiatives," says Ghafoor.
Ghafoor's expertise encompasses all facets of hotel management, from rooms division and food and beverage to guest services. He has an analytical mindset, goal-oriented nature, and uses a team-focused approach to leadership. Moreover, Ghafoor's commitment to talent development and investing in people has been instrumental in driving his teams towards their full potential.
With advanced diplomas in both hotel management and project management, Ghafoor's qualifications exemplify his dedication to continuous learning and professional growth. He has also acquired valuable certifications, including a Coastal Navigation Skipper Class 5 certification from the Maldives National University.
When asked about his affinity for the hospitality industry, Ghafoor shared his passion for making people happy and creating unforgettable experiences. The ability to provide excellent food, comfortable environments, and exceptional service allows him to leave a lasting positive impression on guests, cementing his love for the industry.
For aspiring hoteliers seeking to carve out successful careers in the industry, Ghafoor offers valuable advice. He says, "My advice is for young hoteliers to begin by gaining experience in the industry, even if it means starting at the bottom. This will assist you in comprehending how the industry operates and what it takes to succeed. Furthermore, in this industry, passion is essential for success. Show your enthusiasm for your job and commitment to providing excellent service, and you will create unforgettable memories. Please keep in mind, success always comes if you think from your mind and deliver it from your heart."
Abdul Ghafoor Ali's remarkable journey and contributions to the hospitality industry serve as an inspiration to aspiring hoteliers worldwide. With his blend of experience, expertise, and passion, he continues to shape the future of the industry, setting new benchmarks for excellence in service and leadership.