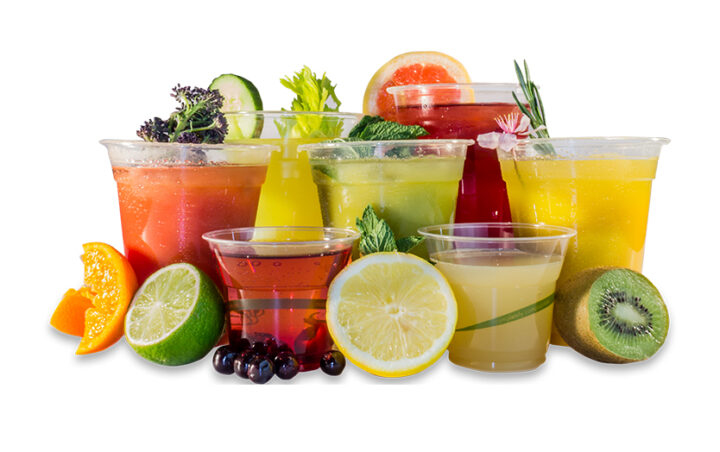 Vegware, packaging made from plants
To meet the growing demand of the eco-friendly lifestyle more and more people are adopting today, the hospitality industry has also been increasingly embracing eco-friendly practices and some establishments are even basing the entirety of their theme around going green.
Ever since their inception in the 1800's, plastic usage been rising exponentially. The multitude of applications coupled with the low cost of production has seen us burn through about 500 billion single-use plastic bags a year and it is now believed that there are 5.25 trillion pieces of plastic debris in the ocean. Of that mass, 269,000 tons float on the surface, while some four billion plastic microfibers per square kilometer litter the deep sea.Vegware established its headquarters in Edinburgh in 2006 and set out with the ambition to create the world's foremost brand of environmental foodservice packaging and become a global name brand. Vegware supplies independent cafés through to the world's largest contract caterers and distributors.
Their plant-based catering disposables are made from renewable, low-carbon or recycled materials, and can all be composted with food waste where accepted.Vegware is a manufacturer and visionary brand and is the only completely compostable packaging company operating globally today. Their extensive range of eco-catering disposables offers quality environmentally-friendly products at competitive prices.
Vegware produces hot and cold drink cups, cutlery, straws, takeout boxes, food containers and a whole lot of additional plant based PLA products which are low-carbon, made from renewable or recycled materials, and which can all be commercially composted with food waste where they'll break down in less than 12 weeks.
Vegware products are marketed and distributed in the Maldives by Maldives Resort Construction™ – a synergy found in association with INA Maldives Pvt Ltd that provides complete turnkey solutions for resort construction and renovation. It is also the official distributors of Hansa Vegetation Shredders.