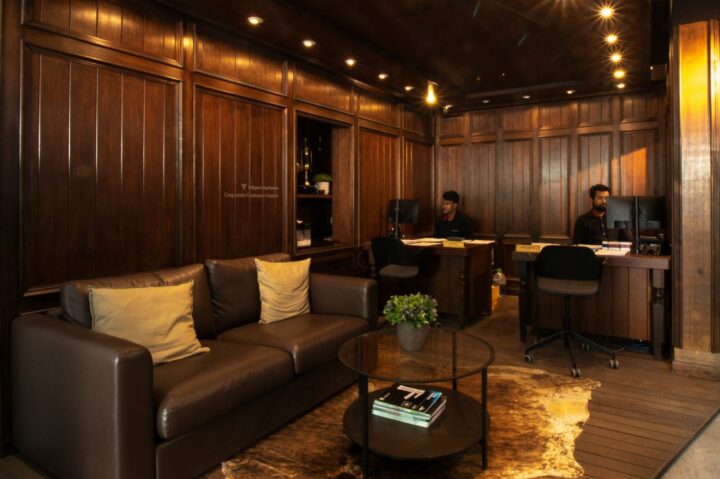 Veligaa Corporate Customer Centre: Partnership, innovation, and knowledge at your reach
The need for you to look further is no more when you can satisfy all your hardware requirements from the same vendor. What began as a small hardware outlet in the heart of Malé is today a well-known brand that serves everyone, in all walks of life, providing materials and tools required for minor repairs at your home to supply chain solutions for major construction and infrastructure projects.
Celebrating eleven years of loyalty and customer care, Veligaa Hardware has seven outlets across Malé and Hulhumalé, with over 200 staff serving to your every hardware need. It has sixteen warehouses to ensure the availability of its product portfolio without any disruptions. Blanc by Veligaa Hardware specialises in providing for your sanitaryware needs and interior design solutions, including a range of customisable hotel amenities and linens.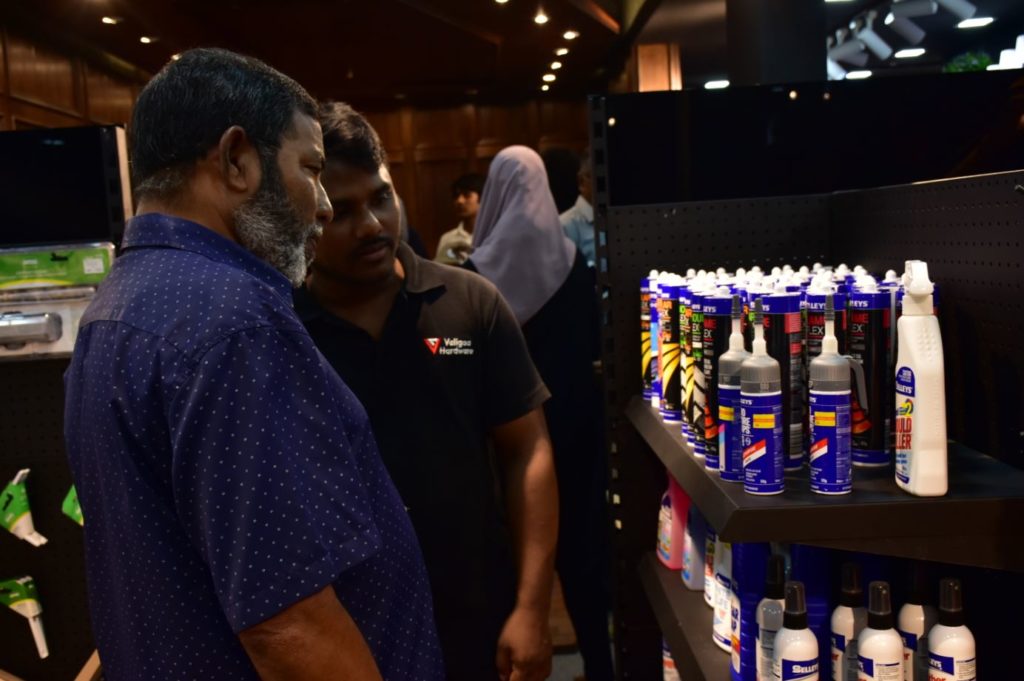 It is built on the principles of focusing on a wide variety of customers while understanding their differences, and continuously innovating the service offering and product range with the changes of time. Serving all the major economic sectors—most notably the tourism and construction industry—Veligaa Hardware has since revolutionised how it serves its corporate clients.
The Corporate Customer Centre by Veligaa Hardware was born with the idea of making life more comfortable than it already is to its corporate clients. "It was established a year ago—as part of our tenth-anniversary celebrations—to provide a platform for our corporate clients to do business with us in comfort and ease, without the need to stay in long queues or delays," says Mohamed Mifzan, Shop Manager at Veligaa Hardware.
"It is based on our value of partnership; with our special emphasis on maintaining strong and healthy relations with our partners and stakeholders. With our belief of growing together, we create synergies amongst our business partners; our customers and suppliers." The Corporate Customer Centre is the first of its kind in the market offered by a hardware brand.
It is a comfortable setting located at the Veligaa Hardware Maafannu outlet, with a distinctive team dedicated to serving its corporate clients. Time is of the essence for some clients, especially those running large operations in the construction and tourism industries. And helping these clients to the best of their expectations is a guaranteed trait of the Corporate Customer Centre.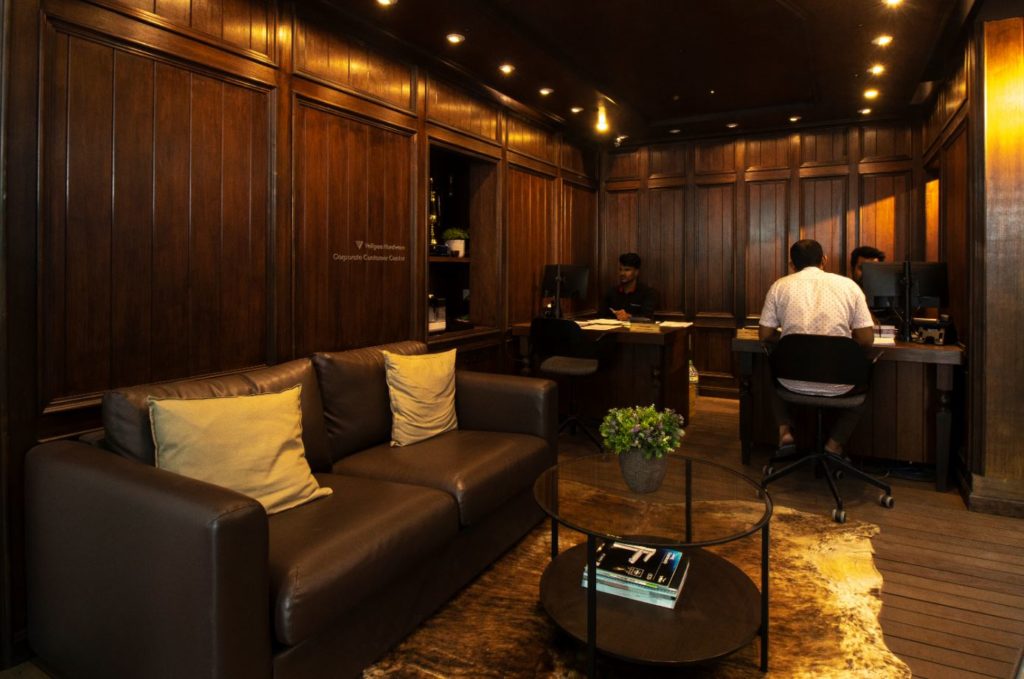 "Through the Corporate Customer Centre, we have established a mechanism to connect with us at ease. Just visit our centre, and we'll do the rest. And if you're unable to come by, drop us an email or give us a call. Our hotline is dedicated to our corporate clients, and they can reach us round-the-clock, any time of the day. With the Corporate Customer Centre, there will be no difficulties in reaching us," Mifzan adds.
Quality and trust are what Veligaa Hardware excels at. Once a client places an order—whether in person, by email or phone—it is processed, and the best possible prices one can come across in town is quoted; Veligaa Hardware offers competitive rates for its top-quality products. Once the order is approved, then follows delivery; wherever the client needs in Malé City, be it a supply boat or worksite.
"Delivery, again, is a whole different story. We know that some clients need their orders at the earliest possible time to avoid any disruptions in their work schedule, and we make it possible with our same-day or next-day delivery service. And not just timely delivery, we also outclass others in the service. Our staff will not only deliver the goods, but they would also assist you in loading the delivery to our clients' supply boats," Mifzan says, explaining how Veligaa Hardware stands out from the rest of the competition.
Following its core value of innovation, Veligaa Hardware seeks continuous improvement as the means to keep ahead of the competition. Exploring for new services, products and business models, Veligaa Hardware offers one of the most extensive product portfolios in the market directly from top producers and major regional distributors.
It is the exclusive distributor for some of the top brands, including Metabo, Selleys, Wera, Knipex, Rennsteig, VRH any many more. They are some of the most trusted brands, both in the Maldives and across the globe, ranging from tools and appliances to industrial equipment and building materials—it is a one-stop solution for all hardware requirements.
And with knowledge as a core value of Veligaa Hardware, the staff at its outlets are well-trained and knowledgeable in the products they offer. Any questions you may have will be answered by its dedicated team, while clients can also visit the Corporate Customer Centre to test all the products before making a purchase.
Partnering with a dedicated service provider like Veligaa Hardware is the only means to ensure seamless procurement and supply chain management—helping clients' supply chain management in critical areas of hardware, and construction and renovation projects. It provides more synergy, is cost-saving and efficiency. And as a lucrative solution for major construction firms, Veligaa Hardware's project management solutions take away complication and time management from its partners, leaving them to focus on their core activities.
With its Corporate Customer Centre, Veligaa Hardware surpasses its clients' expectations by providing a one-stop solution for all hardware requirements based on careful research, quality, experience, affordability, and service excellence.
CONTACT:
Veligaa Hardware
T: (960) 333 3881 | 334 3881
E: sales@veligaa.com
W: www.veligaa.com