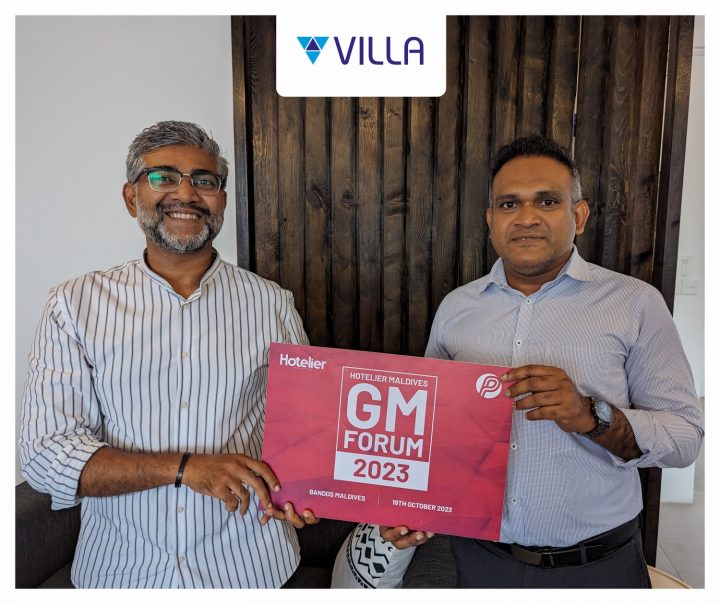 Villa Hakatha joins as Bronze Sponsor for Hotelier Maldives GM Forum 2023
Hotelier Maldives, the leading tourism and hospitality publication in Maldives, today announced the signing of Villa Hakatha Pvt. Ltd., a key player in energy distribution in the Maldives, as a Bronze Sponsor for the highly anticipated 2023 GM Forum. The event is scheduled to take place on October 19, 2023, at Bandos Maldives, bringing together industry leaders, innovators, and experts from the global hospitality sector.
Villa Hakatha has earned its reputation as one of the leading brands in energy distribution in the Maldives. The company has established state-of-the-art storage infrastructure, featuring Liquid Petroleum Gas (LPG) Horton spheres, oil tanks, cement silos, bonded warehouses, and a roofing factory. Their commitment to innovation and excellence is evident through their revolutionary project to offer natural gas at affordable prices, supported by world-class storage infrastructure on Thilafushi Island.
"We are honoured to be a Bronze Sponsor for the prestigious 2023 GM Forum. At Villa Hakatha, we are dedicated to delivering energy solutions that meet the evolving needs of our clients. We look forward to engaging with industry leaders and contributing to the success of this influential event," says Yamin Habyb, Vice President, Commercial at Villa Hakatha Pvt. Ltd.
The Hotelier Maldives GM Forum 2023 is expected to attract over 100 hoteliers from various resorts and hotels in the Maldives. This year's forum is sponsored by several leading companies in the hospitality sector, such as Ooredoo Maldives, Fuel Supplies Maldives, Far Horizon, Bestbuy Maldives, Manta Air, Coca-Cola Maldives, Alia Investments, Villa Hakatha Swimsol, Souvenir Marine, Print Lab Creative, and more.
"Villa Hakatha's role as a Bronze Sponsor for the 2023 GM Forum reflects their commitment to advancing energy distribution solutions in the Maldives. Their innovative projects and dedication to excellence align perfectly with the forum's mission of driving progress in the industry," adds Ali Naafiz, Editor of Hotelier Maldives.