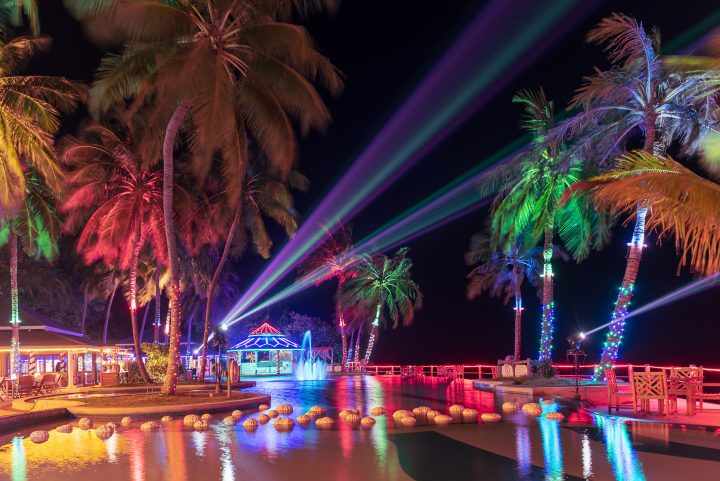 Villa Hotels and Resorts Unveils Festive Brochures
Villa Hotels and Resorts has unveiled festive and new year's brochures for the holiday season. From 20th December 2022 to 6th January 2023, the events are set to create a memorable holiday across the properties of Villa Hotels and Resorts.
The properties will offer a variety of gastronomical feasts, cultural experiences, creative workshops, aqua-themed parties and more.  The Christmas celebrations will start with the lighting of Christmas tree, followed by a set of parties leading up to Christmas Day. White Party at Paradise Island Resort and Spa, fluorescent colour party at Sun Island Resort and Spa with live DJ are some of the highlights of the festivities.
Some of the activities at Sun Island Resort include expert mixology classes, fashion shows, a pool party with live DJ and a seafood island barbecue. While at Paradise Island Resort, the festivities include Olympics themed activities, kite festival, treasure hunts, Bachata lesson and Maldivian cultural show. At Royal Island Resort, guests can indulge in authentic Maldivian experiences including traditional Malaa Fai, Bodu Mas Mali Parade, and Bodu Beru performances.
New Year's programmes start with a Gala feast of seasonal favourites, gourmet delights and endless champagne. Live sets by renowned DJs will play at the properties following the feast, DJ Olly Esse at Paradise Island Resort and DJ Friktion and DJ Balzar at Sun Island Resort. Royal Island Resort will host a masquerade party complete with fireworks and live music, as well as a DJ.
To start the year 2023, a champagne buffet international cuisines and nutritious options is set for brunch. From watersport and wellness activities, to dining and parties, an array of activities are planned for the holiday season at the Villa Hotels and Resorts.
Featured Image: Villa Hotels and Resorts