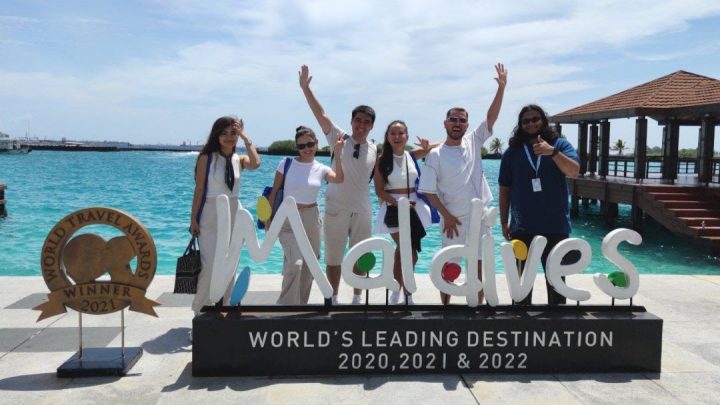 Visit Maldives hosts familiarisation trip for top bloggers from Kazakhstan
The Maldives Marketing and Public Relations Corporation (MMPRC), also known as Visit Maldives, recently hosted an exclusive familiarization trip for top bloggers from Kazakhstan. The trip took place from August 10-17, 2023, and gave the bloggers the opportunity to experience the exceptional offerings of the Maldives.
The group of participants consisted of five bloggers who collectively have a large following on social media platforms such as Instagram and TikTok. During the trip, they shared their experiences of the Maldives with their followers, helping to promote the destination to a wider audience.
The bloggers visited a variety of resorts during their stay, including Fiyavalhu Resort Maldives, Brennia Kottefaru, and Dhigali Maldives. They participated in a variety of activities, including swimming, snorkeling, diving, and sailing. They also enjoyed traditional Maldivian cuisine and learned about the local culture.
The FAM trip was a great success and helped to raise awareness of the Maldives in the Kazakhstan market. The bloggers were impressed with the beauty of the Maldives and the variety of experiences that it has to offer. They are confident that their followers will be inspired to visit the Maldives in the future.
Visit Maldives is committed to promoting the Maldives to new markets, and the FAM trip to Kazakhstan is just one example of their efforts. The corporation is confident that the Maldives will continue to grow in popularity in the CIS region, and they are excited to welcome more visitors from Kazakhstan in the years to come.