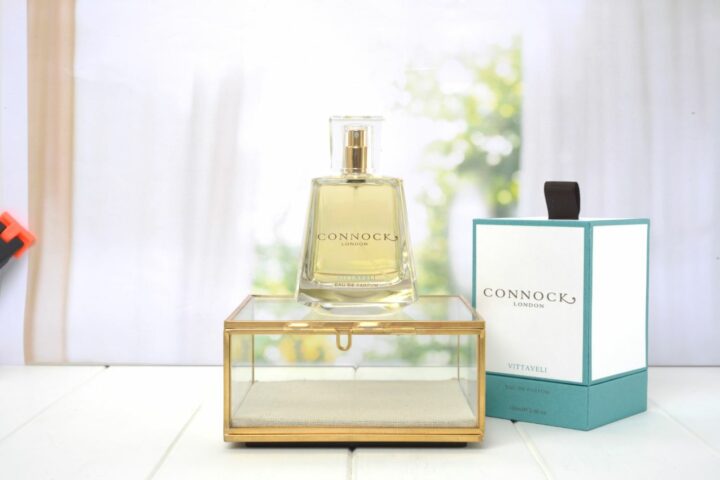 'Vittaveli by Connock London' nominated for 'Best Niche Fragrance' Award at the Pure Beauty Global Awards, 2020
Jumeirah Vittaveli has announced that the perfume created for and inspired by its very own island 'Vittaveli by Connock London' is nominated for 'Best Niche Fragrance Award' at the prestigious Pure Beauty Global Awards. The scent has been created by Amanda Connock, founder of Connock London, whose passion for travel, combined with her thirst for exploration, has motivated her to bring to live the unique island atmosphere of Vittaveli. The perfume enchants with notes reminding of the lush nature of Vittaveli, including the delicate Hibiscus, Frangipani and a hint of Vanilla Orchid, paired with rich Oud and a hint of coconut. Vittaveli refers to an island in Maldives.
In 2019, Vittaveli by Connock London won for Best New Niche Fragrance. The perfume has defended its place in the market by being nominated as an established contender in the category this year too.
Vittaveli by Connock London was launched in October 2018 and has since enchanted guests of Jumeirah Vittaveli and loyal customers of Connock London alike. Connock London and Jumeirah Vittaveli are both delighted and honoured to be nominated for this award. The Vittaveli scent is currently being expanded into a travel kit including home fragrance and skincare products. The new products will be exclusively available for purchase at Jumeirah Vittaveli as well as at selected department stores in the UK.
The Vittaveli Eau de Parfum (100ml) is available to purchase at Jumeirah Vittaveli, Maldives, and www.connocklondon.co.uk/products/vittaveli-eau-de-parfum from USD 110.