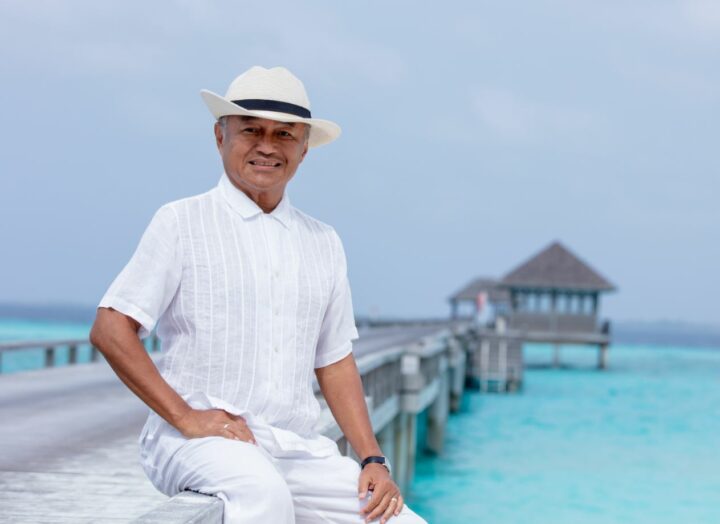 Vlad Reyes, General Manager, JA Manafaru
Inspired by the possibilities and excitement that the hospitality industry offered, Vlad Reyes changed his university major after the first semester, from engineering to hotel and restaurant administration. And he never looked back. Presently the general manager at JA Manafaru, Vlad was called in to reposition the upscale property to attract a diverse range of visitors including from the number one market to the Maldives, China.
Prior to this role, Vlad had also spent 36 years working for Hilton Worldwide including 15 years in China. His first posting as a general manager was in the Maldives when the first international hotel chain opened in Rangali Island. In this exclusive interview with Hotelier Maldives, he reveals the secret to a successful career and what made him consider the opportunity to work in the Maldives.
Hotelier Maldives: How have you been able to make a difference to the way JA Manafaru is performing?
Vlad Reyes: Having worked in China for over a decade, I had a pretty good understanding of the Chinese culture. Together with our sales manager in charge of the region who had a network of contacts, we were able to attract a significant percentage of Chinese arrivals to the Maldives during the seasons when Chinese guests represented a large percentage of the occupancy.
There is no one trick to achieving this but a combination of many. While guests from every market have different requirements, we have been able to create a package for Chinese travellers that resonates well with their expectations and minimise the challenges such as the transfer arrangements which can be bothersome as the property is located quite far north from the main international airport. Another is being able to allow the guests to split their stay between the Beach Bungalows and the Overwater Villas.
HM: When did you realise that the hospitality industry would be your calling?
VR: It came in stages. When I was in high school I was told that I would make a good lawyer as I was quite argumentative with my teachers. But then I did not like the idea of reading so many voluminous books that are required for the study of law. And as my dad, my mom and three of my uncles were engineers, I thought that would be where I would most excel; so I joined the university as an engineering major.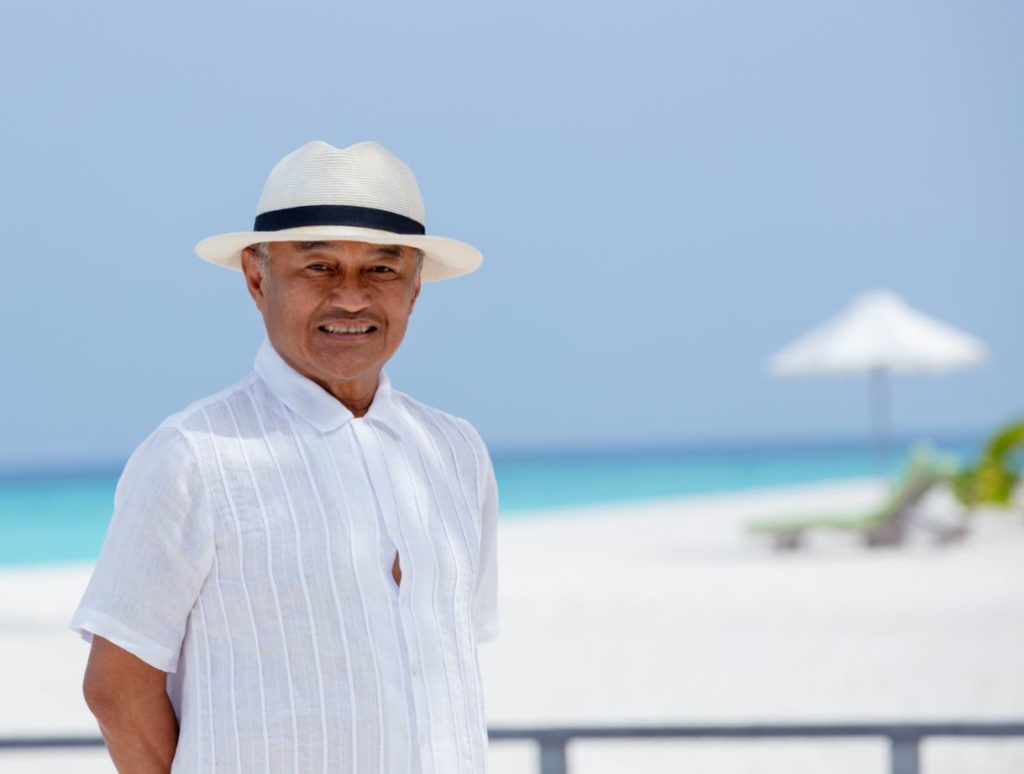 HM: Did you complete your degree in engineering?
VR: No. During the first semester at the University of Philippines in Manila, there happened to be some very interesting events taking place in the city, including the awarding of the World Bank/IMF Conference to Manila and the hosting of the Miss Universe Beauty Pageant. The Philippines Secretary of Tourism at that time was busy promoting the country around the world; at that point, I realised that this was the kind of work I wanted to be involved in.
Luckily, the university was offering a major in Tourism and Hotel & Restaurant Administration. I joined the course and never looked back although there were times when I thought I might have also liked pursuing architecture, as I was good in both math and creative skills.
HM: What were the first steps in your career?
VR: Immediately after graduation, I joined Hilton International Manila to undertake an internship of 450 hours of training. Hilton at the time trained very well. Following this, I joined the Mandarin Oriental, also in Manila. After a year working there, I applied for my MBA at the Michigan State University in East Lansing Michigan, U.S.A. I was naive to think I could easily find employment in the U.S. after my Masters.
I used the one year I was allowed to work to initially interview for jobs; everyone kept saying they wanted me to join their organisation, but once they looked into the process, they never got back to me. I was eventually hired to work at the new flagship property that Hilton International was building at the World Trade Centre in New York City. I ended staying with the brand for 36 years and was assigned to work around the Northeastern part of the U.S., Singapore, Indonesia, the Maldives, Malaysia and China (Beijing, Dalian, Nanjing, Wuhu & Suzhou).
HM: Why did you leave the Hilton brand?
VR: The decision came when I was approached by a Singapore-based hospitality company to become their country manager for China, overseeing five properties including the one I was based at in the beautiful city of Suzhou.
HM: What attracted you to JA Resorts?
VR: An acquaintance I knew during my Beijing days had an opportunity for me to join a small Indonesian hospitality company where he was the CEO and was going to groom me to become in charge of the whole hotel operations. Before that happened, he had left that company and joined another based out of Dubai where he was recruited to become the CEO of JA Resorts & Hotels.
So, when he called and offered the opportunity to return to the Maldives, I was quick to take it; but I just had one condition – that my wife could be with me and that she should also be employed. The condition was met and here we are.
HM: Did you have a look at the property before you accepted the offer?
VR: No, I accepted the offer on-site and had not seen the property except pictures from the website. But I did come over to have a look before I actually started after accepting the offer. I was invited to the anniversary party in March 2018, and I started working on the island in April of the same year. While I was here, I was given a tour, I looked at the restaurants and other facilities and was glad to know that I did not make a bad decision.
HM: So how has this one plus over years been? How is your rapport with the team?
VR: I believe I have a very good rapport with the team. I am a very open person and am easy going. The first time I met the management team I told them not to be 'yes men,' and told them about an inspirational poster I saw years ago.
'The kite does not fly high without an opposing wind,' and told them they were the 'opposing wind' who had to challenge and debate with me without always just saying 'yes' to everything I said as that was how we can make the hotel reach new heights. And some of the department heads have really embraced that which is really good.
HM: How do you like the area? Have you been to any of the nearby local islands?
VR: I like the area very much; my first trip to a local island was to Hoarafushi. I took part in a shopping trip organised by the HR department, and unbeknownst to me, our assistant chief engineer was from the island and by the time we got to the island he had organised an itinerary for us to visit the school, the council, mosque, police station, power plant and the last stop was a house where a local dinner was hosted for us. The cherry on top of this experience was the surprise beachside barbeque. It was an experience I enjoyed very much.
HM: Do you have any message you would like to give to aspiring young hoteliers?
VR: Follow your passion. Especially in Asia, we find our parents wishing, and some insisting, that their children go into professions that they deem 'stable' and 'less risky.' But in the end, if you do not have a passion for what you like, you will not enjoy your work and it will not make you happy. I think it is very important to be happy with your profession and find it meaningful. It is only then that you will have a chance at advancement and a successful career.