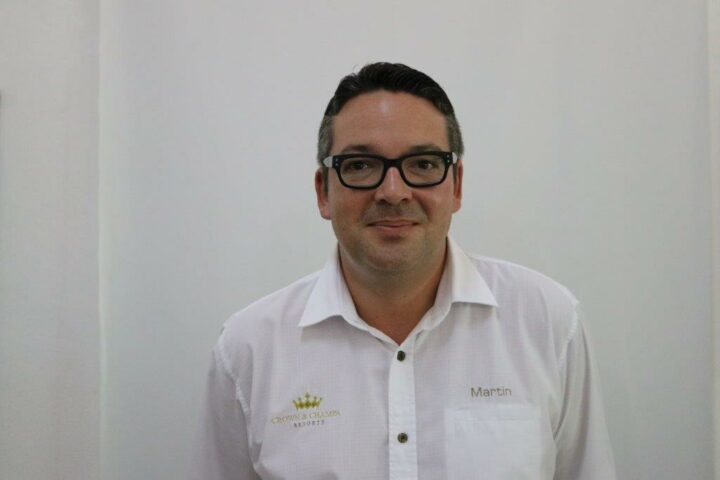 Vossen to succeed Feinberg as CEO of Crown & Champa Resorts
Crown & Champa Resorts has appointed Martin Vossen as Chief Executive Officer, effective November 1, 2017, succeeding David Feinberg, the current CEO. Vossen currently serves as Chief Operating Officer. Feinberg will continue until October 31, 2017, after which he retires.
According to Feinberg, a succession planning process is important as it focuses on maintaining leadership continuity while driving new people and new ideas that result in positive business growth for the company. Over the past two months, Feinberg has overseen the transition process and helped to train his successor. The CCR Directors wish to continue along the same path and to lead Crown & Champa Resorts into the future.Vossen said he was honoured and happy with the decision made by Crown & Champa Resorts to appoint him as the successor of Feinberg. A Swiss national, Vossen joined Crown & Champa Resorts in August 2017. Prior to Crown & Champa Resorts, he was the General Manager of Hotel Atlantis by Giardino in Zürich, during its pre-opening, opening and post-opening phases.
Vossen has held a consulting position with Mirihi Island Resort, during which time he engaged in the islands refurbishment and re-opening.Previously, he also held the roles of General Manager of the two properties of COMO Hotels and Resorts in Bhutan, General Manager of Mirihi Island Resort and Resort Manager at Conrad Maldives Rangali Island."This is an exciting time at Crown & Champa Resorts. I am very motivated to serve Crown & Champa Resorts in a strategic group role. We have such knowledge and potential in the group, and so we can make an enormous impact," says Vossen.
"We should continue to do what was done so fantastically in the past. On one hand, we will maintain the vision of the owners and team build up. On the other hand, we will do utmost to move forward by empowering people and using modern technologies. We will focus on becoming even more dynamic and connected to our properties."
Crown & Champa Resorts currently have seven resorts in the Republic of Maldives. Various projects by Crown & Champa Resorts are under consideration in the Maldives, the Indian Ocean and Southeast Asia regions.