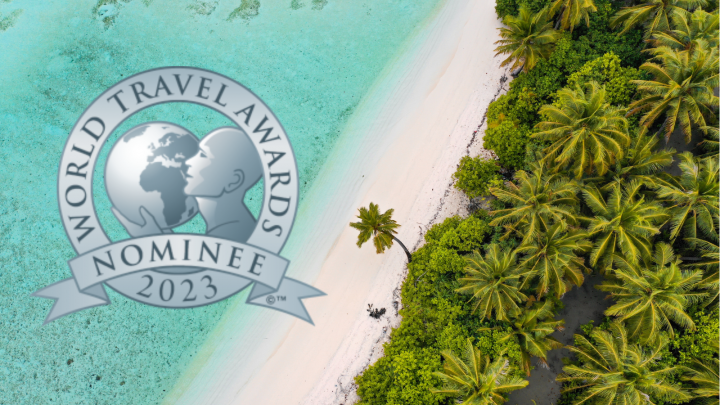 Vote for Maldives World Travel Award Nominees until April 30, 2023
The 30th annual World Travel Awards is open for voting on Maldives nominations until April 30, 2023. The Maldives has a track record of success at WTA by bringing home the title of World's Leading Destination three years in a row.
The World Travel Awards gives awards at the country, regional and world level. The world awards are the top tier, with the short list composed of the regional winners. The Maldives can move onto the world tier with the most votes in the Indian Ocean regional category.
The Maldives has been nominated for awards in the Indian Ocean category including, Leading Island Destination, Leading Adventure Tourism Destination, Leading Beach Destination, Leading Cruise Destination, Leading Honeymoon Destination, Leading Dive Destination, Leading Sustainable Tourism Destination, Leading Green Destination, Leading Wedding Destination and Leading Honeymoon Destination.
The Maldives Marketing and Public Relations Corporation was nominated for Indian's Ocean's Leading Tourist Board award. In 2022, MMPRC won World's Leading Tourism Board.
Maldives country award categories for hotels and resorts include Leading All-Inclusive Resort, Leading Beach Resort, Leading Boutique Resort, Leading Family Resort, Leading Green Resort, Leading Honeymoon Resort, Leading Hotel Suite, Leading Water-Villa Resort, to name a few.
Maldivian tour operators and travel agencies are also recognized with the award categories of Leading Destination Management Company, Leading luxury Tour Operator, Leading Tour Operator and Leading Travel Agency.
Click here to vote.