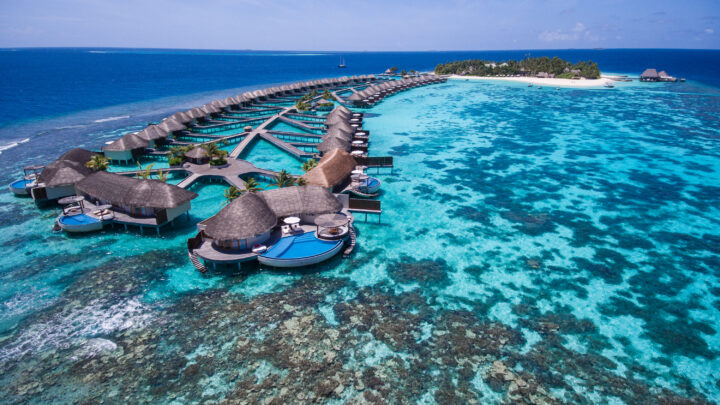 W Maldives launches detox week with celebrity fitness trainer
W Maldives is inviting guests to join celebrity fitness trainer Ewa Chodakowska for a week of detoxification. The "Detox, Retox, Repeat Week" will take place from November 12-19 and will involve daily workout and diet advice session with Ewa and her husband Lefteris Kavoukis, who is a fitness instructor with over 20 years of experience, says W Maldives in a statement.
Additionally, Marta Kielak, the official Be Active dietician, will be holding daily body and weight measurements using the Body Composition Analyser. The machine gives clinically accurate and personalised readings, which will help the event participants understand the impact of the diet and exercise on their body, and keep them motivated throughout the whole week and after.
Participants will also enjoy complimentary FIT group activities at the Escape, guided snorkelling sessions around the house reef – named as one of the best house reefs in the Maldives; non-motorised water sports activities such as kayaking and stand-up paddle boarding; sunset cruise on a luxury two-mast yacht Escape, group yoga sessions at the overwater AWAY® Spa and deserted island of Gaathafushi located just a few minutes away from the resort, reads the statement.
According to W Maldives, the one-week package includes accommodation at a beach or overwater Escape and full-board meals based on Ewa's signature Be Diet plan.
Ewa Chodakowska is one of the most influential people in health and fitness in Europe and was recently named "the trainer of all Polish women" by various media and sports brands in her country. In 2014 Ewa set the Guinness World Record for hosting the world's largest group exercise. Currently, she ranks as number 9 on the list of the most 50 influential Poles in her country.
Ewa's fitness empire began with training videos, which have motivated women to exercise regularly and with long-term results. Now Ewa sells over twenty signature training DVDs, ten book titles, out which many have become international bestsellers; sports equipment and her unique dieting plan that goes hand-in-hand with her signature training programmes such as Scalpel, Turbo Fat Burning or Killer.
She is also the editor in chief of Be Active magazine and runs inspiring fitness workshops all over the world.
W Maldives is a private island located in North Ari Atoll. Surrounded by turquoise lagoons, the island offers one of the best house reefs in the Maldives. The resort features 78 private retreats – each with its own plunge pool and sundeck, six gourmet eateries and lounge bars, including 15BELOW, the first underground nightclub in the Maldives, and an over-water AWAY® Spa.