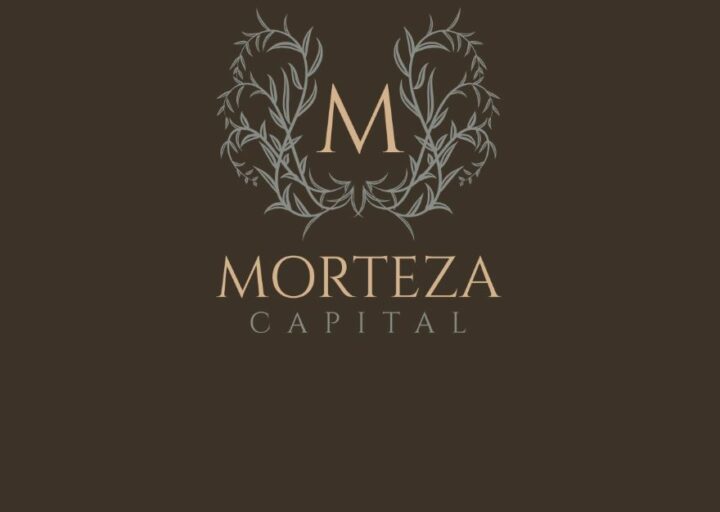 Wellness Summit attracts over 20 brands, Morteza Capital becomes Knowledge Partner
Final preparations to host the Hotelier Maldives Wellness Summit 2017 are underway, with the confirmation of Morteza Capital as the Knowledge Partner. The gathering—bringing together a number of industry leaders and related professionals—will be held on September 6 in Kurumba Maldives.
The forum has attracted the representation of over 20 hotel brands in the Maldives—including a fair number of home-grown and international brands; including Adaaran Resorts Maldives, The Small Maldives Island Co., Universal Resorts, Cheval Blanc, Constance Hotels and Resorts, Diamonds Resorts and Hotels, Jumeirah Hotels and Resorts, Sun Resorts Group, Soneva, Taj Hotels, Resorts and Palaces, The Residence by Cenizaro, and W Hotels, to name a few.
Morteza Capital is Maldives' first dedicated hotel investment, development and advisory platform. It works with investors and hotel owners throughout the entire investment lifecycle from hotel acquisition or development through to exit. It believes that, when planning a hotel and its facilities, the wellness component is becoming increasingly important, not just as a revenue stream but also in the overall positioning of the hotel itself.
"Wellness tourism is expected to grow among Asians, which is currently the top source market for the Maldives, and we expect more hoteliers to adopt strategies to integrate wellness into their hotel businesses over the coming years with a higher percentage of revenue being generated from this segment," says Ghaly Murthala, Managing Director of Morteza Capital.
"We believe that the wellness segment presents a tremendous opportunity for the Maldives. While spas have become an integral part of resorts in the Maldives, there is scope to tap the broader wellness market as clients in some of Maldives' key source markets are actively pursuing healthier lifestyles."
The Maldives is currently undergoing a significant shift from its traditional roots in luxury hospitality and becoming a more mature, diversified destination. The country's landscape is changing with significant room supply coming online over the next few years.
Morteze Capital expects some short term pressure on industry performance as this new supply is absorbed by the market and infrastructure develops to accommodate new arrivals. It believes that this is a crucial period for hoteliers to differentiate their product and find new ways of creating value for clients and owners alike.
"We believe that the Hotelier Maldives Wellness Summit is a great initiative to cast a spotlight on a segment that has relatively been taken for granted. The best way to expand the scope of this segment is for people to come together, share ideas and collaborate to position Maldives as a holistic wellness destination," says Ghaly.
"Bringing together experts in this niche segment will facilitate better integration of wellness tourism into the Maldives' tourism strategy. We are sure that this summit will be an excellent platform to share best practices and foster innovation in wellness tourism in the Maldives."World renowned wellness consultant Anni Hood, Managing Partner of WELL Intelligence and Managing Director of WELL Business Solutions, will be a keynote speaker at the summit alongside Jesper Hougaard, the Founder & Managing Director of Serena Spa.
Anni's address, titled "WELL intelligence, re-crafting hospitality", will focus on how the convergence of hospitality and well-being priorities is shaping disruption and innovation alike, and why 'business as usual' is no longer viable, as interdependence is the defining feature of our time.
Jesper founded Serena Spa in 2000 with the company's first spa in Thudufushi in Ari Atoll, Maldives. Now, Serena Spa is considered among the oldest spa companies in the Asia region and the company has expanded its services to the rest of the world to include spas at India, Spain, Singapore and Seychelles.
The summit will also feature presentations by Dr Hussain Sunny Umar, Chief Operating Officer of Maldives Getaways Pvt Ltd, Shosil Mahato, the Director of Spa at Velaa Private Island Maldives and Gordon Jackson, the Area Waste to Wealth Manager at Soneva Fushi who will present a case study of best practices in environmental management.
Gold sponsors of the event include COSMERC Trading Maldives, the largest supplier of spa products based here in the Maldives, and Warisan Hospitality, a modern custom furniture production facility established in 1989, with various offices and showrooms worldwide.
COSMERC will also launch a new line of products by Basilur Tea at the summit. It will also see a presentation by COSMERC on how to advance spa retail sales and increase revenue via the spa retail segment, which will also highlight the areas that need further improvement.
The Floating Resort by Scubaspa is a Silver Sponsor of the event. Scubaspa explores ground-breaking methods to enhance common dive experiences and incorporates onboard spa treatments and wellness-focused activities such as in-house yoga, to complete their service of providing a five-star experience aboard its luxurious yachts.
In addition to participation from resort general managers, directors and managers of wellness centres and spas in the Maldives, international wellness consultants are to feature in the summit. They will be making presentations and taking part in discussion panels. The summit will include networking sessions in the morning, during lunch and after the event.
Hotelier Maldives also provides other platforms for industry stakeholders; the Hotelier Maldives GM Forum – inaugurated in 2016 – is the country's only dedicated platform targeting General Managers of resorts and hotels. To find out more about Hotelier Maldives and related events and publications, please visit; hoteliermaldives.com/advertise/
Please visit hoteliermaldives.com/wellness-summit/ for more information. For further inquiries, please contact Hussain Jazlaan, hussain.jazlaan@167.172.155.58 or call + 960 791 0858. To learn more about Morteza Capital, please visit mortezacapital.com.