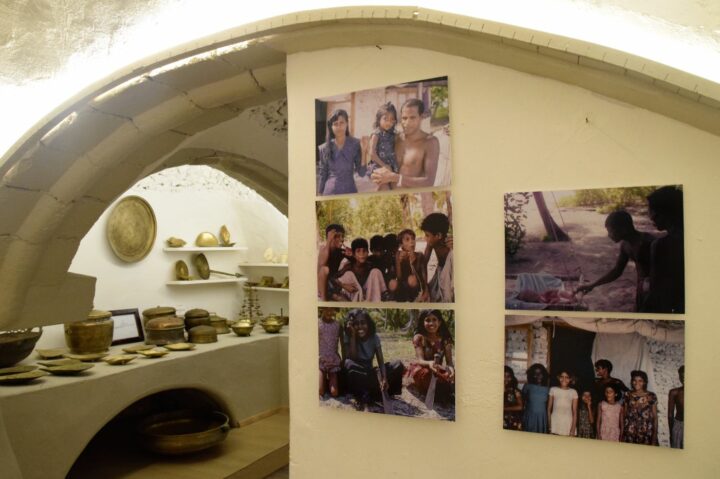 Nika Museum to showcase Maldives' history and culture
In July last year, we featured a story about how Nika Island Resort & Spa was making a difference by consolidating its positioning with a look into the past and launching a series of events themed around the title 'Nostalgia'. Maldivian artisans and performers were invited to showcase their work at the resort in the context of the evolving times.
On May 1 this year, the resort consolidated its vast collection of Maldivian cultural objects – many of which are various functional objects special to Maldivian culture but no longer in daily use – into a permanent display and opened the Nika Museum.
The space dedicated for the museum itself is below the ground and was initially used as a furnace that was used to cast and forge metals. According to the executive director overseeing the project, Edoardo Caccin, "The new museum is a space that reflects the beauty of a nation; it tells what the nation has been – and hopefully – it can even foreshadow future developments of the Maldives."
Nika Museum was officially opened by the Italian Honorary Consul to the Maldives, Giorgia Marazzi. Stressing on the significance of the new space on the resort, she said, "The decision of creating a Museum at Nika perfectly matches with the profile of the island; first and foremost, Nika Island represents 'the embryo' of dialogue – a cultural dialogue – between Italy and the Maldives."
Commenting further on the project, Caccin said, "The Museum aims to generate awareness among the travellers, to make them understand that the destination they are experiencing cannot be reduced to a series of breath-taking beaches."
In addition to Nika's private collection, the Museum also hosted an exhibition by Maldivian artist Zuleyha Ali as part of the opening. For more information, visit nikaisland.it.