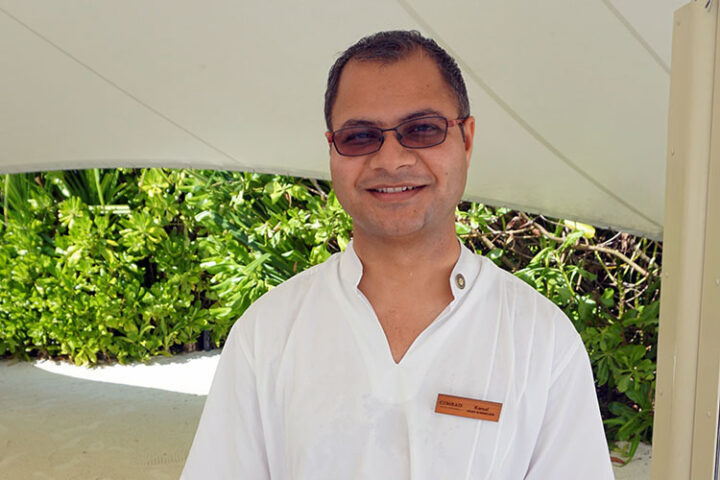 Wine Trends with Kamal Malik, Chief Sommelier at Conrad Maldives Rangali Island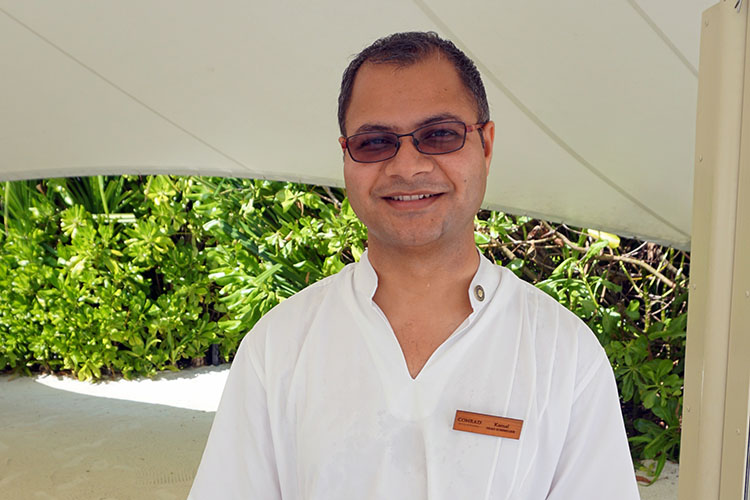 Are new world wines the new thing? Does organic wine mean better quality? Is rosé passé? Hotelier Maldives sits with Kamal Malik, resident sommelier at Conrad Maldives Rangali Island to talk some serious wine.
Are new world wines overtaking the old world?
Well, not really overtaking in my opinion. Because you see, there's new world in the old world, and vice versa. But quality wise yes, new world wines have done very well. Their approach has been changing, from being very ultra-modern and fashionable to something more deep rooted. They've realised what works for them, they're settling down. Places such as Australia and California, a few years ago would have planted up to ten different grape varieties in the one place – that was their experimental phase. Now they've settled down. And in the old world, a similar thing is happening. For instance Spain is coming up with good experimentation, and Bulgaria and Hungary are also doing interesting things, so there are these pockets which are reinventing themselves. So in some ways, the old world is not so old, the new world is not so new.
Do you think that because of the technology available, it's hard to make bad wine today?
No it is still very possible, you just have to have bad judgment. It is definitely becoming easier to make good wine. In wine it's all about balance, and the moment you sacrifice one component for the other, the balance is lost. That's actually easier to achieve with all this new technology, you'd still easily lose your balance.
So what types of red are trending these days?
Recently, there's been a surge in Spanish reds, a newfound interest in the older regions of Priorato, Spain. There's a region called Bierzo that's also trending, these used to be obscure grapes. Also Spain's neighbour Portugal is producing fantastic dry wines, which I'm sure we'll hear a lot about in the near future.
What about white wines? Anything interesting going on there?
Well, some interesting whites come from the cooler parts of Argentina, a grape variety called Torrontés. That's exciting, the grape is getting better. Likewise, an Austrian wine, Grüner, is catching up, and producing increasingly better quality.
Are these trends reflected in the wines available here at the resort?
Yes, about 30 percent of our wine list changes each year. We have to have wines that are trending at that moment in time. For instance, Bordeaux isn't as popular so our list has to reflect that.
What about rosé? Are they falling out of fashion?
No I wouldn't say that. Especially here in the Maldives, rosé is a good summer drink. Still, I'd say unfortunately most people don't take them too seriously. But there are very few serious rosés; it's a wine for drinking and people still drink it. In Europe it's very popular, and it's becoming increasingly popular in the new world as well.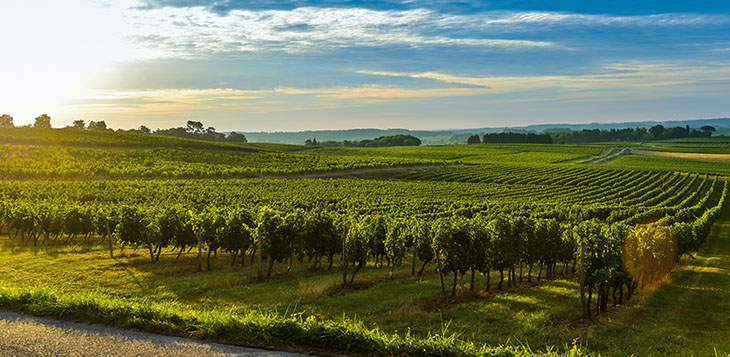 What do you make of Champagne, is it the undisputed king of sparkling wines?
We're quite big on Champagne. We have about 130 varieties listed on our menu from the Champagne region. Of course we have sparkling wines from other parts of the world, but I think without any preconceptions I can say that Champagne still produces the best of sparkling wines. Others are catching up, there are good examples around, but Champagne is still the best.
What about the Italian Prosecco? Can it ever be a Champagne substitute?
Prosecco is much simpler compared to Champagne. It's like Pinot Grigio, you can drink a glass in the afternoon, like a rosé, but Champagne is in an entirely different league. Prosecco doesn't compare to Champagne's complexity and sophistication. So the quick answer to your question would be no.
What do you think about 'healthier' organic wines?
There are good wines that can be made organically, and likewise there are bad wines. It's simply a way of growing your grapes. Organic wines are organically grown. If you're trying to grow your grapes organically, you'd have to work harder. The grapes should be eventually healthier than others. But it's a process. And what you do in the winery is a different matter; a lazy wine maker can make a mess out of it. It's a good practice to encourage organics, you don't want to drink chemicals. But I wouldn't link it to the quality of the wine.
So what's on the horizon? Any new places producing good wine?
Swiss wines. I was amazed by the quality, but it's a small country and they're not in a hurry to export. There's some really good stuff there. Greece too is producing some great wines, along with Chile and Argentina, we can expect more from them. There's more serious wines coming from those places.