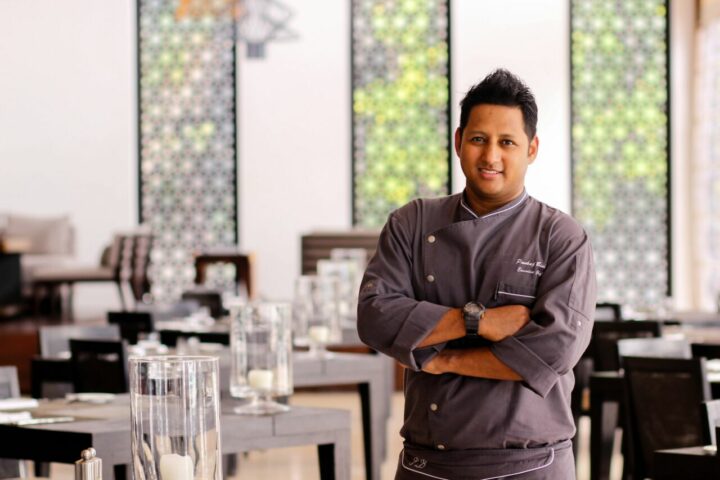 5 Minutes with the Chef: Pankaj Bisht, Park Hyatt Hadahaa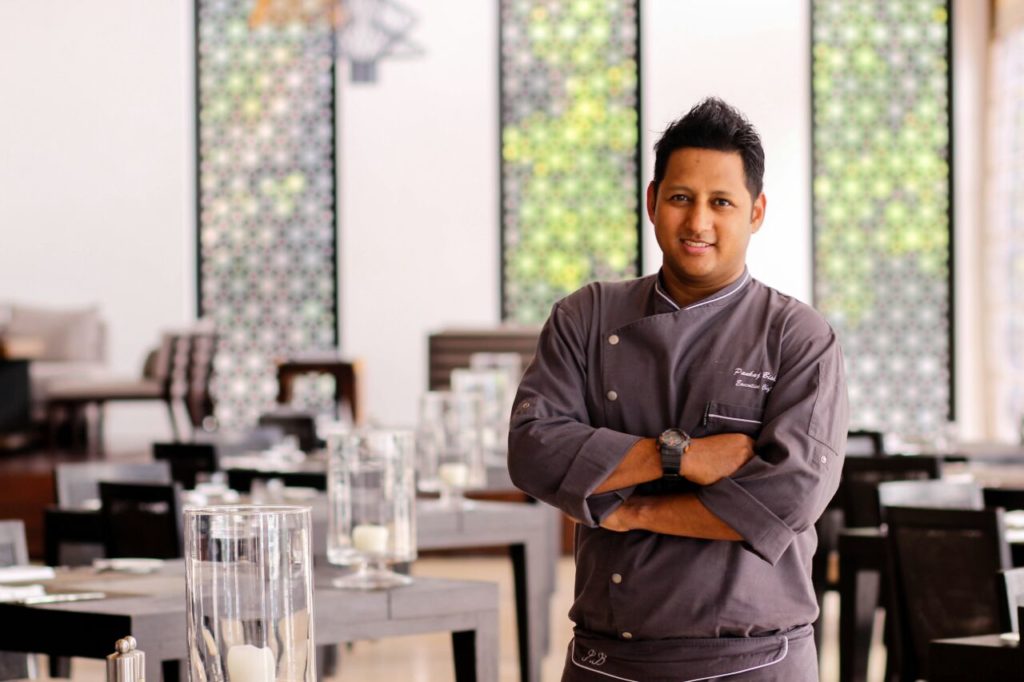 In our new series, Five Minutes with the Chef, we track down some of the country's busiest chefs and grill them (pun intended) on what it takes to work in the fast-paced, exciting environment that is the world of haute cuisine in the Maldives. Each chef in the series is also asked to share one of his favourite recipes from an outlet in which he currently works. Here we speak to the multi-award-winning Executive Chef at the luxurious Park Hyatt Hadahaa Maldives resort, Pankaj Bisht. With properties such as the famous Burj Al Arab in Dubai on his resume, Bisht is at the forefront of modern gastronomy.
•
When did you decide to become a chef?
At a young age, right after the college, when I was 19 years old.
In which outlets do you work?
I work at the Dining Room and Island Grill at Park Hyatt Hadahaa Maldives.
What makes the menu there special?
The Dining Room menu is very diverse. We serve regional cuisine with international dishes to cater for our multicultural guests from around the globe. There is something for everyone to choose from!
The Island Grill menu is classic steakhouse, but we also feature Moroccan-Maldivian dishes which are dedicated to the cuisine that the great Arab explorer IBN Battuta left behind after his journey to Maldives centuries ago.
What have been the highlights of your career as a chef?
I was fortunate enough to get a chance to work for some world-class hotels such as Burj Al Arab in Dubai, and four (out of 35 in the world) of the luxurious Park Hyatt Brand Hotels (Park Hyatt Dubai, Park Hyatt Sydney, Park Hyatt Melbourne and Park Hyatt Maldives).
I also competed in several culinary challenges in Dubai where I won 3 Gold and 5 Silver medals during my tenure with Park Hyatt Dubai and Burj Al Arab.
In addition, was the Finalist (1st runner up) of Australian Chef of the Year 2012, Live Cooking Competition in Sydney.
What's the toughest part about being a chef? 
It takes commitment, dedication and focus and it involves lots of long hours of hard work! 
If you could eat in any restaurant in the world, which one would you choose?
Vue de monde, a French Restaurant in Melbourne, Australia
•
My Favourite Recipe: Maldivian Reef Fish Ceviche, Beetroot Puree, Potato, Granny Smith & Sour Cream
Ingredients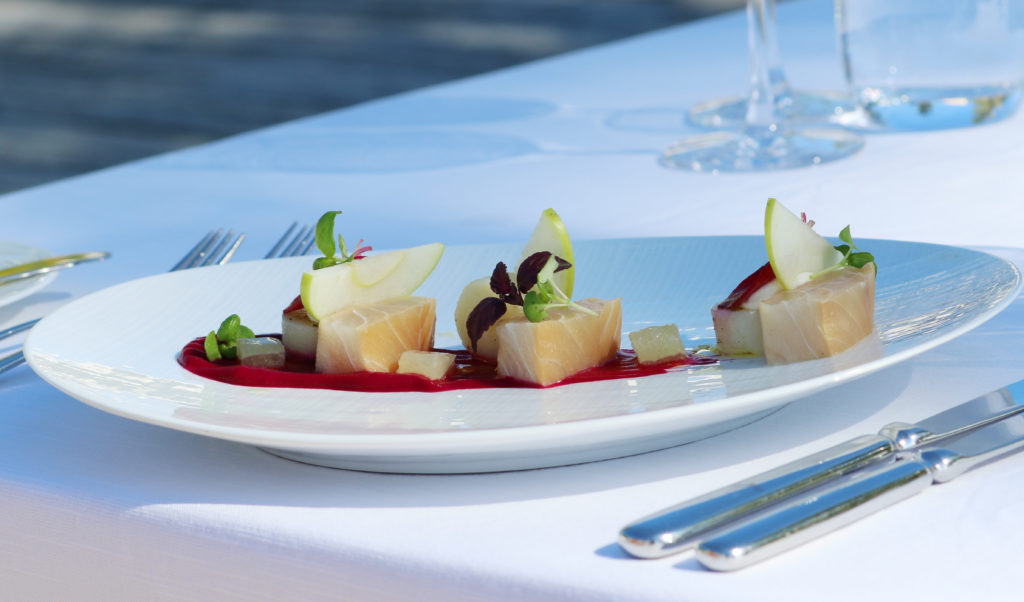 150gms white snapper fish
80ml lemon juice
50ml light soy sauce
150ml olive oil
1 whole Idaho potato
 1 whole Granny Smith apple
5ml sour cream
1 whole lemon
150gms beetroot
100ml red wine vinegar
salt & pepper to taste
micro chard to garnish
Method
Clean white snapper fillet with skin off and bone out
Take a bowl and mix 140 ml of Olive oil, soy sauce and lemon juice
Season the fish with salt & pepper then marinade in the liquid for 3 hours
Cut potatoes in cylindrical shape with the help of a cutter, cook in water with salt until soft
In the meantime, preheat the oven @ 180 degrees
Wash beetroots, pat dry and then marinade with salt and pepper
Wrap them with aluminum foil then bake in the oven until they get very soft (1 hour approximately)
Once done, peel off the skin, cut into small pieces and make a smooth puree in the blender, season with red wine vinegar, salt and pepper
Pass through fine sieve and then emulsify with little olive oil
To Assemble:
Take the fish out from the marinade and  cut equally into small pieces
Slice fresh green apple and dice the lemon segments for garnish
Plate up the dish as per your liking and garnish with sour cream, baby micro chard and olive oil