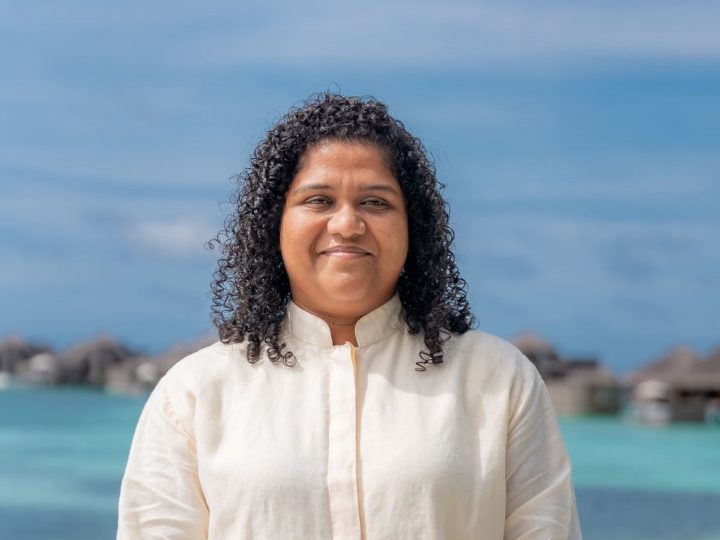 Women in Hospitality: Creative digital marketer Hunaina Ahmed Iqbal
Hunaina Ahmed Iqbal is a young Maldivian woman with a background in creative digital marketing and experience in media, audio, and video production. She is currently the Marketing Communications Manager at Gili Lankanfushi Maldives, one of the most luxurious resorts in the Maldives.
Hunaina's career journey began after she completed her Diploma in Sound and Music Technology from Limkokwing University of Creative Technology in Malaysia. She then went on to earn her Bachelor of Arts in Communication and International Studies from Monash University.
After graduating, Hunaina worked as a TV producer at VTV and PSM, the national television stations of the Maldives. She then moved into digital marketing, working as a social media executive at Visit Maldives, the national tourism promotion board.
Hunaina's interest in tourism and hospitality led her to join Fushifaru Maldives as a Marketing Communications Executive and was later promoted to Creative Specialist. In this role, she was responsible for social media, marketing communications, portrait photography, graphic design, and digital marketing. She later worked in a similar role at Vakkaru Maldives.
In 2021, Hunaina joined as Cluster Assistant Marketing Manager at Pullman Maldives & Mercure Maldives. In this role, she assisted the Director of Marketing and Communications with the overall responsibilities in the department.
In February 2023, Hunaina joined Gili Lankanfushi Resort as the Marketing Communications Manager. In this role, she is responsible for the resort's overall marketing and communications strategy.
Hunaina is a passionate and dedicated marketer committed to using her skills and experience to promote the Maldives as a premier tourist destination. She is also a strong advocate for women in the hospitality industry and is committed to defying the misconceptions about women working in hospitality.
"The tourism industry of the Maldives is in dire need of fresh, young, local talent. It is a field which will teach you discipline and service culture. It will also open doors to meet, learn and work with people from different cultures and walks of life – the key to growing your EQ (emotional intelligence quotient). EQ is where the focus lies in leadership development. We need more local, empowered women who will eradicate the misconceptions of women who work in the industry," she said.
"Every experience, no matter how big or small, carries value and offers a chance to learn. Don't let anyone discourage you, as you have nothing to prove to anyone but yourself. As women, it's crucial to support and uplift each other since our collective strength is more potent than our individual efforts. Celebrate your local female peers and take pride in their accomplishments as they reflect the local community as a whole to the world."
As the Marketing Communications Manager at Gili Lankanfushi Maldives, Hunaina continues to make significant contributions to the resort's success. Her expertise in social media management, marketing communications, and graphic design has allowed the resort to connect with a broader audience and create a distinctive brand presence in the competitive hospitality market.
Not only does Hunaina excel in her professional endeavours, but she also actively seeks ways to inspire and empower others. She has often taken on the role of a mentor, providing guidance and support to aspiring professionals, particularly women, within the hospitality industry.
Hunaina Iqbal's journey exemplifies the power of creativity, determination, and passion for the hospitality sector. Her ability to seamlessly blend artistic vision with strategic thinking has made her a valuable asset to the resorts she has worked with. As she continues to make her mark in the industry, Hunaina inspires aspiring professionals, proving that with dedication and a creative mindset, one can achieve great success in the dynamic world of hospitality.