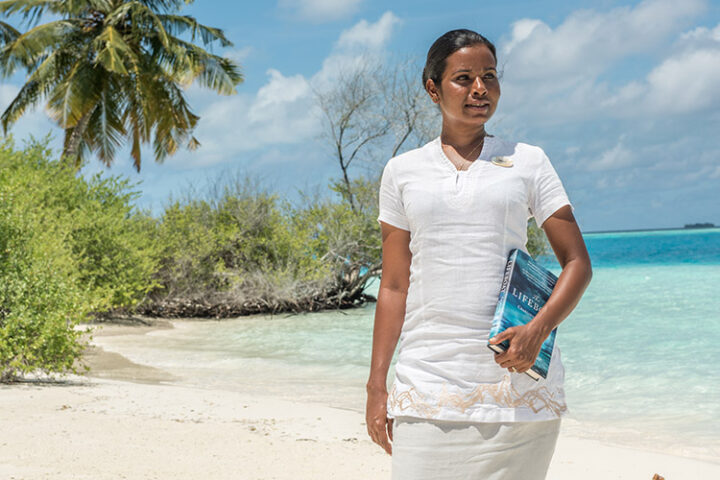 Women in Hospitality: Fathimath Shaazleen, resident manager at PER AQUUM Niyama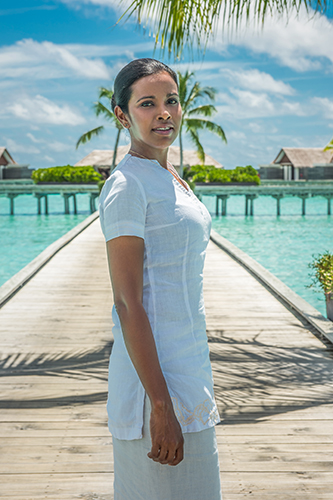 In the latest edition of Women in Hospitality, we feature Fathimath Shaazleen, resident manager at PER AQUUM Niyama. During her career, Shaaz, as she's more commonly known, has worked for some of the biggest names in hospitality. Having spent time in both Dubai and Thailand, she brings knowledge and experience to her role. Here she looks back on some of the highlights of her career, and shares her thoughts on the low number of women in the Maldivian tourism sector. Shaaz is also featured in the cover story of the latest issue of Hotelier Maldives, issue 11.
What was it that motivated you to enter the world of hospitality?
When I was a teenager, I wanted to be so many things. In my final years of studies I pretty much made up my mind either to be a nurse or a pre-school teacher.  My career focus came to me while I was studying for my A-levels. Even then, I loved reading, and magazines were my favourite and the best place to find them was the school library. During one of my library visits, I was reading an article about tourism and it mentioned a newly opened Maldivian resort, Soneva Fushi. The author had definitely fallen in love with the beauty of the country and the hospitality of the locals. Even though some of my family members were working in the resorts at that time, I was never genuinely interested in the tourism industry before then. This article got me interested in this industry and I started asking around and looking for opportunities to get into this industry. I was very fortunate that within just a few weeks, the hotel school, which was then called the School of Hotels & Catering Services, announced the introduction of diploma courses. I took this as my foundation in the industry and enrolled in the course.  It was during this time that I realised that this is the industry I wanted to build my career in.
Over the past decade you've progressively worked your way up the management ladder. Can you describe some of the highlights?
Every role I have ever taken in this industry, starting as a telephone operator till now as a resident manager, in each of the properties I have worked with has been a highlight in my career!  Each role has contributed immensely to my growth in this industry.
Whilst I was at hotel school, I got sponsorship from local resort operators Crown Company and my first job was as a telephone operator at Veligandu Island Resort. During the short time I spent at Veligandu, I had the opportunity to work in all areas of hotel operation including Front Office, Housekeeping and Food & Beverage.
During my second year in the industry, I got my first overseas experience when I was selected for an internship at the Hilton Colombo, where I was exposed to larger scale hotel operations.
It was a dream to get the opportunity to work at Soneva Fushi, after all it was partly this resort which got me interested in the industry. Starting up the butler concept at Soneva Fushi and another internship opportunity at the Fairmont Dubai opened my eyes to the more personalized service concepts we now boast about in the luxury resorts of the Maldives.
Being part of Huvafen Fushi during the very first years of its operation in itself was a highlight. Working at Soneva Kiri in Thailand gave me the opportunity to work in a completely different environment and culture. Dusit Thani Maldives was my first preopening experience and one cannot imagine what a boost that gives to your knowledge and skills. Finally, being a resident manager at PER AQUUM Niyama at a time when the property is becoming more exciting is a real highlight.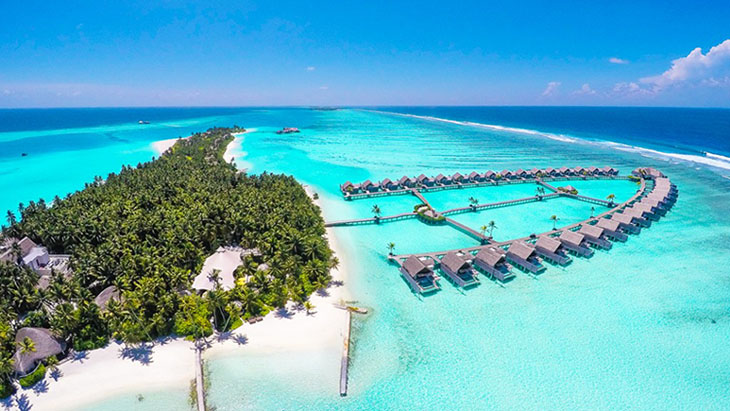 You spent some time working at Soneva Kiri in Thailand. What do you feel you brought back with you from your experience of Thai hospitality?
Appreciation of a different culture and surroundings. It was a good eye-opening experience working abroad. The kind and friendly approach of the Thai hospitality allowed me to be included in the team and I made some good friends during that time.  It also taught me to adjust my management style to that culture. Overall it was a good learning experience both professionally and personally.
You came back to PER AQUUM after five years away from the brand. How did the brand develop whilst you were away?
This is an exciting time for PER AQUUM. Being acquired by a big company like MINOR International has opened up more opportunities for the brand and seeing it expanding the portfolio.  It continues to grow keeping the freshness and originality of the brand.
How would you describe your management philosophy? How has it evolved over the course of your career?
I believe in providing guidance and encouragement to my team. It is about working smart and efficient and helping the team through suggestions and guidance. It is about being a good role model in everything you do. It is also about learning and developing myself to achieve my career goal.
What advice would you give to department head managers looking to take the step into a directorial role?
Know your area of expertise well and help other team members to learn more. When you step in to a directorial role, it is more about leading than managing. Help your immediate managers do their job by facilitating policies and procedures and putting systems in place, it makes the job easier for team members.
Have you seen a change in attitude towards Maldivian women in the hospitality industry during your time in sector?
Yes indeed. The industry is more tolerant towards women than before and a lot of resorts actively seek women to work in their resorts. Sadly not many women are willing to take up this industry as a career. For a lot of women who start in the industry, especially in the resorts, they take up the job for a couple of years and move on to other things.
In your opinion, how can resorts encourage more women to join the workforce?
Most resorts are already doing a lot to encourage women in the work force. Having dedicated living areas and extra activities focused towards women. Yet many local communities do not have an understanding of a resort environment hence the hostility towards their daughters starting a career in the industry. I think more awareness from the resorts amongst the local communities or school leavers will help.