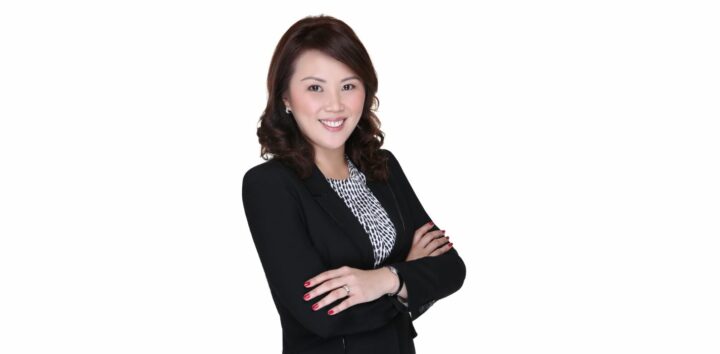 Want to step up your expertise in hospitality sales and marketing? …Judy Ong shares it all!
In a friendly-interview with Hotelier Maldives; Judy Ong, The Director of Sales and Marketing – Maldives at Banyan Tree Hotels & Resorts, Singapore; expresses about her career and experiences in the hospitality industry for over 16 years. Judy is a strong professional, passionate about training her peers and working towards achieving their goal as a team. She graduated from RMIT University, Melbourne, Australia in 2002. Ever since then she has dedicated her career to Sales & Marketing in the field of luxury hospitality.
Hotelier Maldives: Could you tell us about your hospitality journey and how did it all begin?
Judy Ong: I started my first hotel career as a property based Sales Executive with Fullerton Hotel Singapore, a 5-star hotel. The Sales Executive role provided an understanding to different price negotiations and allowed me the opportunity to meet several clients on FAM trips which exposed me to the diversity of different cultures and markets.
After working six years with them, I moved to Banyan Tree in 2010. Then began my Maldives career which was completely different from my previous experience. The Maldives was purely resorts, which was about creating special memories for holidaymakers.
Banyan Tree on the limelight, its vision is to create the romance of travel for couples. We are driven to make special arrangements such as VIP welcomes, welcome amenities and creating a special birthday or anniversary celebrations. At Banyan Tree, I have been growing with the company, now promoted as the Director of Sales and Marketing – Maldives.
HM: Could you tell us a bit about Banyan Tree and Angsana, also the general concept behind these brands?
JO: Banyan Tree and Angsana, we started off with the vision of giving back to the community and conserving the environment. The company has actually committed to sustainable growth, where we operate. Coming into the different stages of travel trends, we offer brands catering to different customer needs. Banyan Tree is more attractive for romantic holidaymakers and Angsana for young couples and family-oriented holidays.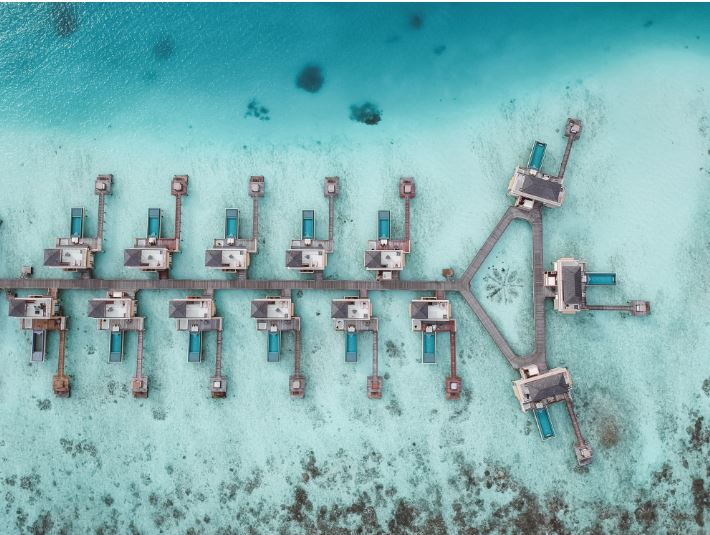 HM: What are your greatest achievements as a Director of Sales and Marketing?
JO: Working in the Maldives market is a very good challenge and I still have a very strong passion for the Maldives. We have a very diversified market of tourist arrivals from all over the world which makes it challenging to our sales team. Our ability to get a fair share of each market is our biggest achievement.
Banyan Tree company has been operating in the Maldives for 25 years. Till today, we have maintained a fair market share of each of the key tourist arrivals from markets like Germany, UK, Middle East, Asian Market. They are all very well-balanced. We want to maintain an international mix of guests on the Island and stay as a very neutral resort. We want the business from all over the world. Our regional representation offices work with the key markets hand in hand together to gain our market presence. So embracing diversity is one of our visions of the sales and marketing team here, which is our proud achievement.
HM: What kind of challenges do you face working in a highly competitive luxury market?
JO: The Maldives is a highly competitive luxury market. Being here for so many years, the oversupplying of resorts is actually a really good challenge for us. Because customers now have more choices unlike when we started 25 years back. However, as a pioneering international brand in the Maldives, within the past two decades, we have still maintained to do very well among many international chains today in the Maldives.
We place ourselves here with our soft skills. Firstly, our relationship and our consistent working relationships around the world have sustained us today. Secondly, we really "WOW" in terms of operations here because most of our staff has been with us for a long time. The success of the company comes from teamwork from all the departments.
The word here is "synergy", which keeps us going in a highly competitive environment.
HM: How do you see the future of Luxury Hospitality? What trends will dominate the industry for the upcoming decade?
JO: The Maldivian market has diversified a little bit giving more options to guests who are interested in a budget holiday. Back then they would have to pay a very high price to experience the Maldives.
So, the future of luxury hospitality in the Maldives is at stake if we do not secure the mindset of the customers, to be able to pay the same prices as they are paying now. This is something which we are concerned about. Because the average mean rate of resort room rates has been going down since 2015. This will impact the whole luxury hospitality industry.
We need to focus on capturing the new generation known as "millennials", who do have the wealth to travel and experience extravagance luxury. They enjoy travelling on Business or First Class and they stay on 5-star luxury resorts. We need to cater to this tech-savvy young generation. We need to reach them through apps, digital marketing and cater to what they are looking for. We need to go after these specific groups of people.
HM: Having worked with several international brands, what inspires you the most to continue this journey in the hospitality industry?
JO: I enjoy growing with the company and teaching my younger team members the expertise of sales and marketing. Whenever I see happy and satisfied clients, that motivates me to be part of the company.
HM: What is your biggest dream as a Hotelier?
JO: My biggest dream will be to move to a regional role. I am based in the corporate office for so many years. Moving on to the regional role will allow me to share my expertise with a new group of resorts. If I am no longer property specific, I am able to have a bigger perspective to help the group develop.
HM: What is your best advice to aspiring young Hoteliers to build a career in hospitality sales and marketing?
JO: In my experience at sales and marketing, the most important aspect is teamwork. I encourage my team members to communicate well and be very consistent. Focus on growing with the company.
Consistency is the key to success, there is no point changing your company frequently. At sales and marketing, consistency is important even to your clients. The people who work in this field is often identified and associated with the company. They tend to trust a known person rather than a new staff.
Sales and marketing teams work ahead in time. So, my philosophy is I will do all my work for the year and wait to harvest my fruits on the next year.