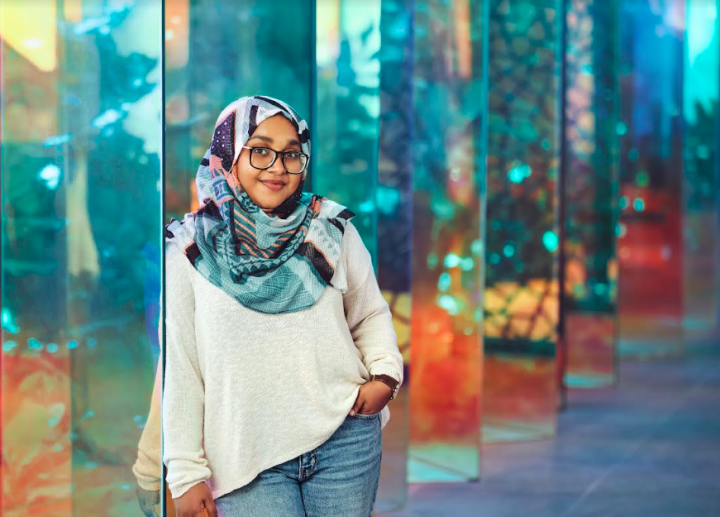 Women In Hospitality: Nashra Hassan
Nashra Hassan (Nattu) is the Deputy Director of Brand Communications and Digital Marketing for Pulse Hotels and Resorts. Hotelier Maldives spoke to Nattu about her career, hotel marketing and the impact of digital marketing on Maldives' destination marketing.
HM: Please tell us a little bit about yourself and your career. 
Nashra Hassan: My name is Nashra, but everyone knows me as Nattu. I am the Deputy Director, Brand Communications and Digital Marketing for Pulse Hotels and Resorts.
I started as a science student and wanted to build a career in a related field – I studied science until my A-Levels, and then I just switched! I am lucky enough to have received the support and encouragement from my family to conquer this field – where I now have a Bachelor's and a Master's Degree in tourism and hospitality management and more than five years of experience in the industry.
HM: What does your role as Deputy Director, Brand Communication and Digital Marketing entail? 
NH: As the Deputy Director of Brand Communication and Digital Marketing, my scope of work is really exciting. I contribute to various areas, including the online and offline marketing strategy. I ensure that our brand voice and visuals are consistent throughout our collaterals and communications.
HM: How has digital marketing impacted Maldives' image? 
NH: Digital Marketing is vital to Maldives tourism because it puts us on the map and the search engine result pages of the rest of the world! Maldives has built a reputation as a world-class tourist destination for such a remote island nation. However, there are still a lot of people who don't know much about the Maldives. It's a lot more than just beautiful beaches and villas. The Maldives has so much more to offer, from bucket-list experiences to exciting adventures. This is why Digital Marketing and SEO are important to us as a destination and as individual hotels and resorts to stand out.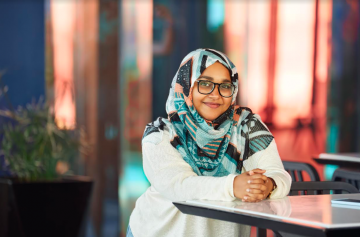 Featured Image: Nashra Hassan 
HM: What is the most rewarding and challenging part of your position? 
NH:The most rewarding part is seeing things come to life – the results! Digital marketing campaigns that begin as a draft on a google doc or an email come to life in the form of impressions, traffic and conversions, logos and collaterals.
As with all jobs, there are challenges. Some campaigns don't perform as well as expected, and sometimes, you don't know the reason! The ever-changing algorithms are one of the biggest challenges, especially in social media marketing. What works one day might not work the next—puzzling! However, it's always good to read and learn and adapt.
HM: Are you particularly proud of an accomplishment in your career?
NH:There are a lot of daily accomplishments that add up, but one of the most incredible moments in my career was when Nova Maldives launched – it's a property that my team and I got to work on from its inception, and to see it slowly coming to life and building a brand voice and image is extremely rewarding.
HM:How is Pulse Hotels & Resorts inclusive to female employees? 
NH:There is a remarkably high percentage of women within the Pulse Hotels & Resorts team. The company demonstrates inclusivity and empowerment for women. I am incredibly grateful to belong to a group where we are fully supported and encouraged to shine in our specialization areas.
HM: What advice do you have for young women interested in hotel marketing?
NH:As women, there are always more challenges than opportunities, but steadfastness and consistent hard work will get you ahead. There is always room to grow, learn, and adapt. Find out what you are good at, harness your strengths and be the best at exactly that!
Always surround yourself with people who share your passion, and motivate and encourage you.