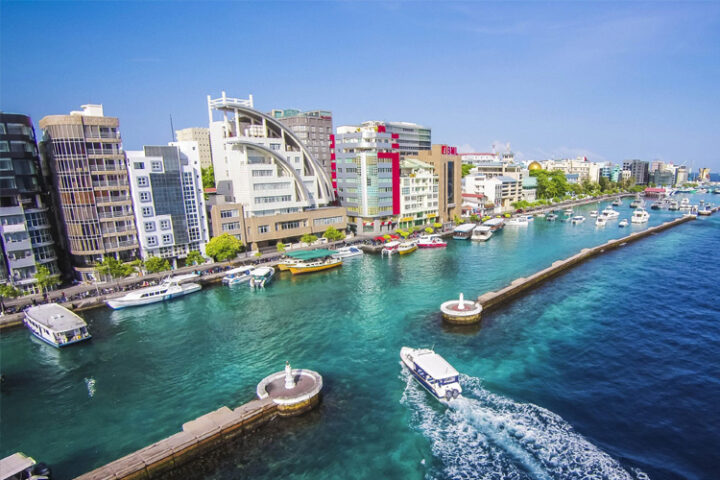 World Bank forecasts Maldives' debt to reach 115%, GDP growth to slow
The World Bank has forecast that Maldives' debt will reach 115 percent of GDP this year, and that GDP growth will be slower than previously forecast.
The World Bank said in its South Asia Development Update that the Maldivian economy is expected to grow by 8.2 percent this year, but that this growth will slow to 5.4 percent over the next two years. The World Bank also expressed concern that subsidy reforms are not being implemented as expected, and that urgent steps are needed to reduce the wasteful expenditure on subsidies.
The World Bank's Country Director for Maldives, Nepal and Sri Lanka, Faris H. Hadad-Zervos, said that the economy is expected to grow strongly, but that priorities should be given to reducing the deficit, managing debt and making planned investments.
"While tourism remains the main engine of economic growth in the country, measures such as developing environmentally friendly tourism and fishing industries, prioritizing spending on scarce infrastructure in remote areas and encouraging increased private investment are inclusive, sustainable and climate change vulnerabilities and other shocks It will be a force for Maldives to build a ready green economy," he said.
The World Bank statement also identified a number of challenges to the Maldivian economy, including increased spending on capital and subsidies, the central bank printing money to cover the budget deficit and rising prices of goods and services. The agency has called for immediate and strong measures to overcome these challenges, including controlling the increase in debt and managing the debt responsibly.
The Maldivian government has taken some steps to address the country's economic challenges, such as raising GST rates earlier this year. However, the World Bank's forecast suggests that more needs to be done to reduce the deficit and manage debt. The government should also focus on implementing subsidy reforms and developing environmentally friendly industries in order to promote sustainable and inclusive growth.