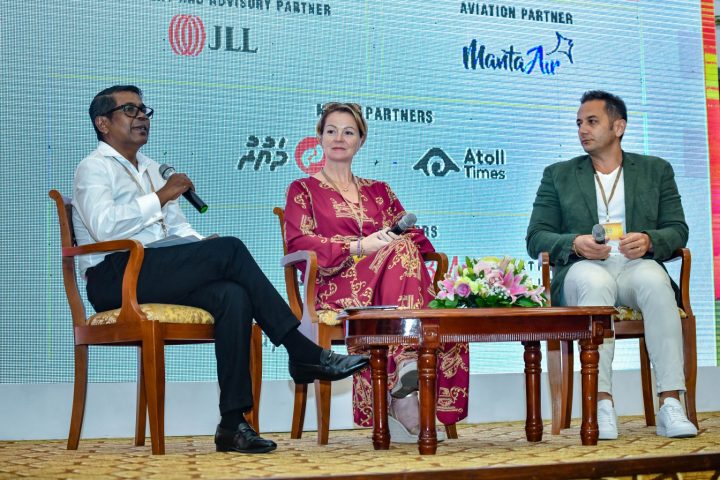 Wellness Tourism – Balm for Frustrated Travellers, Boon for Investors
As globetrotting numbers begin to resume pace two years after COVID19 unceremoniously locked the world down, industry experts say, the collective human experience is effectively rewriting the hospitality story – with one's physical and mental well being now placed firmly at the center of the plot.
It has taken terms like 'conscious' and 'mindful' – previously associated solely with health-centric dialogue – straight into the mainstream narrative. Today, back-to-nature is less likely to be describing a rustic getaway, more probable in association with a programme designed to simultaneously rejuvenate the body and mind.
While investing in the $4.4 trillion global wellness economy (GWI, 2020) is far from a novel idea in the world of travel and hospitality, the pandemic seems to have rapidly escalated its importance. For numerous destinations, recent events have inspired an overhaul of mainstream hotel and spa operations, effectively setting a new industry standard.
Shaken Into Relevance
Over the last couple of years, the idea of wellness has transcended 'pampering spa treatments', to meaning programmes that elevate a person's physical, emotional as well as spiritual state.
In 2018, the Global Wellness Economy Monitor estimated that wellness tourism would increase by 7.5 % every year, reaching $919 billion by 2022. These projections were, of course, based on pre-pandemic consumer behavior, further evidenced by the nervous pace of the present-day market. Yet, although the travel sector remain inert for an unprecedented amount of time, recent impacts of the crisis, atleast where wellness is concerned, are reportedly quite different.
"When there is a lack, people tend to focus on wellness for comfort", explains Heidi Grimwood, Vice President of ELENA Spa by Atmosphere Hotels & Resorts. "With that, budget or high-end, travellers have become a lot more conscious.  While we were bored in lockdown, people started to really educate themselves properly. They're looking more for properties and locations where there is a focus on sustainability. They are interested in reconnecting with nature and learning more about the world".
She added, "People definitely still want that indulgence, but not above a desire to stay connected to elements of wellness, throughout their stay."
"And so, despite everything, we've been busier than ever".
Grimwood is not alone in her observations. The Global Wellness Institute reports that "people all over the world have woken up to the importance of healthy lifestyles and personal resilience as a first line of defense against chronic and infectious disease."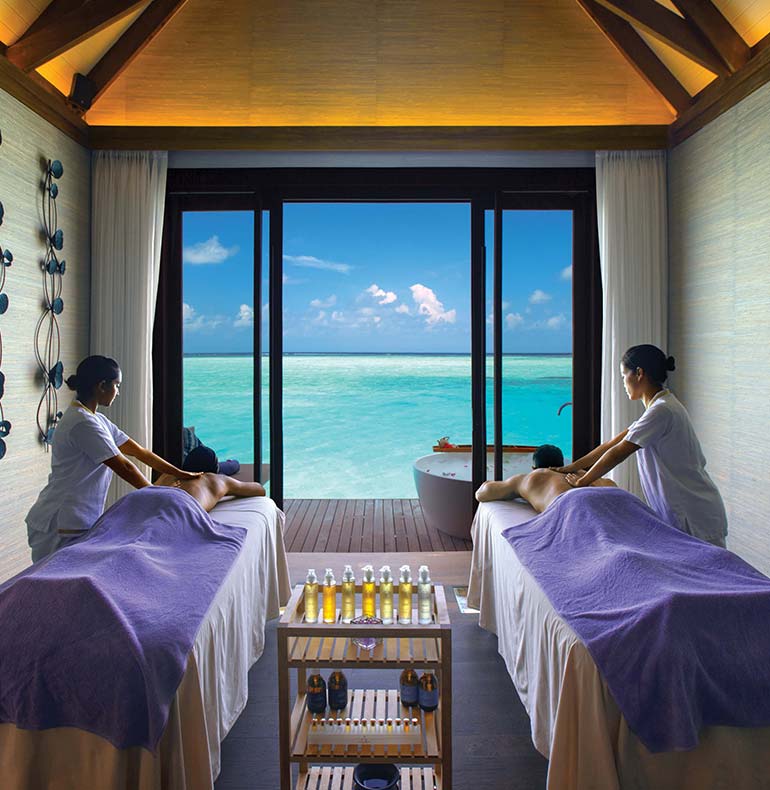 Featured Image: Spa ELE | NA, Atmosphere Hotels and Resorts 
Emerging Trends
JOALI BEING is the first and only nature immersive wellbeing island retreat in the Maldives, built on four pillars of wellbeing; mind, skin, microbiome and energy. The health-forward concept, however, predates the world's recent predicament.
"We undertook a large amount of research on wellness tourism benchmarks, and found that luxury hospitality was increasing overall by about 2% to 4% per annum, while wellness tourism was increasing by 15% to 20% atleast" said Özgür Cengiz, General Manager at JOALI BEING.
"Interestingly, there has been a significant increase simply due to the pandemic as well".
Cengiz pointed out that, following an increase in the demand for wellness offerings across the industry, a number of trends also emerged, the majority of which echo sentiments underscored by Grimwood; suggested consumers are indeed looking for socially and physiologically guilt-free, joyful experiences.
According to numerous luxury operators in the Maldives, among the highest ranked post-pandemic preferences begin with sound therapy programmes, followed closely by energy healing, interactions with nature and mindful eating. Other top choices include cold therapy techniques, treaments rooted in ancient practices, various socio-cultural experiences and frequently extend to having visible, sustainable business policies. In fact, popular remedies such as yoga, typical massages, fitness areas or beauty treatments, are being sought less in comparision.
"Every day, in each of my seven spas, we offer workshops and people are loving the knowledge. The workshops are not about selling our services, but to show guests how to create facial kits in their own kitchen at home, and recently, people are really craving this sort of interaction", shared Grimwood, who has spent nearly two decades developing wellness programmes in the Maldives.
As GM Cengiz's puts it, "the major post-pandemic trend is maintaining or improving one's health while on vacation. People are no longer satisfied with just laying under the sun".
Featured Image: JOALI Being
Peaceful Market Conquest
But the word "trend" itself can be quite tricky, he cautions.
"There are some parts of the world, especially in hospitality, where wellness itself is seen as a trend – they immediately implemented practices to be part of that economy", observed Cengiz. "But there is another faction, those that have really taken the time to understand how they can best practice wellness in their organizations, who have considered how wellness can create an impact for their guests and authentic practices that they can easily introduce to operations.
"Those are the most valuable ones, because when you are talking about wellness, people are looking for trips with a full purpose."
Statistics are inclined in his favor – a 2020 UK survey found that more than 33 percent of hospitality consumers now believe that health and wellbeing are a crucial part of their lives, whereas only 23 percent did before COVID19. Another survey by the Wellness Tourism Association claims that over 78 percent respondents, from 48 countries, rank wellness high on their reasons for upcoming travel plans.
Many South East and South Asian hotels are already recording an upswing in bookings for natural healing treatments and have certainly doubled down on comprehensive health-concious offerings, with even the typically more static corporate chains spotted upgrading a selection of rooms to become "wellness suites".
It seems clear then, that in the post-pandemic era, the need to improve one's physical, spiritual, and mental wellbeing is already driving people to seek holistic solutions and in doing so, perhaps affect a global shift in our approach to tourism.
Cengiz and Grimwood attended the Hotelier Maldives GM Forum 2022 where they discussed and shed more on the subject of wellness tourism in a post pandemic. The panel discussion was facilitated by Thoyyib Mohamed, Managing Director & Chief Executive Officer at Maldives Marketing and Public Relations Corporation.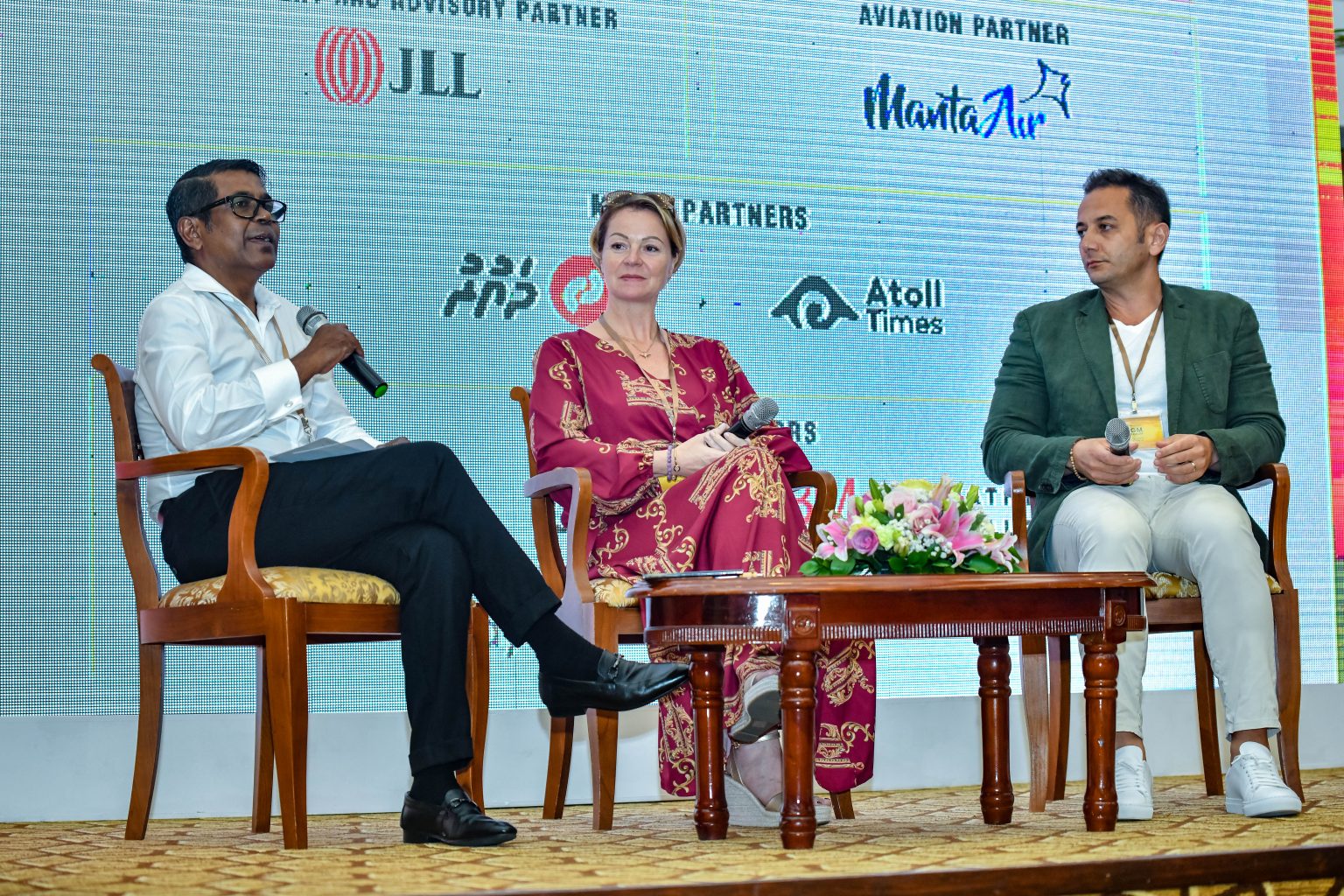 Featured Image: Hotelier Maldives GM Forum 2022, (from left) Thoyyib Mohamed, Heidi Grimwood and Ozgur Cengiz