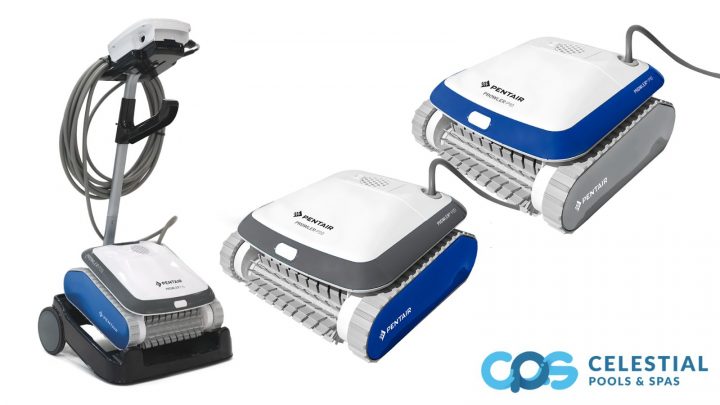 Product Review: Pentair Prowler Robotic Cleaners
Pentair Prowler Robotic Cleaners offer a pristine level of pool cleaning by scrubbing and vacuuming along the pool's floor with an active brush for deeper cleaning. The prowlers clean thoroughly up to the waterline by easily mounting to the walls. The cleaners filter up to 100 microns. The robotic cleaner cleans efficiently by scanning the pool to ensure perfect movement and turning.
The prowler is easy to use! Plug the cleaner in and place it in the pool. The Prowler P20 and P25 can be controlled by a remote control app to drive the cleaner to each corner of the pool.
With hyper-compact dimensions and an ultra-lightweight of 6kg, the prowlers are easy to carry. The cable will not tangle with electric swivel technology.
The Pentair prowler cleaners are easy to maintain with single button access to the filter. The basket is easily cleaned with a hose. To minimize energy costs, the robotic cleaners are powered independently by low-voltage electricity, not the pool or booster pump.
Celestial Pools & Spas is the authorized distributor for the Pentair Pool products in Maldives.