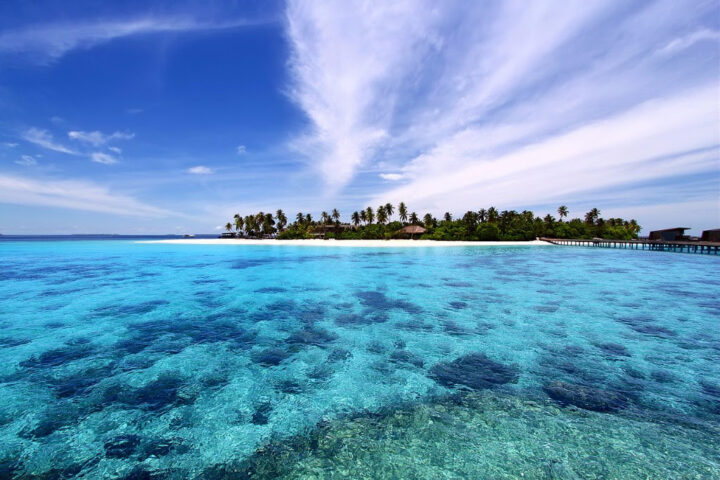 360 virtual reality map of Maldives to enhance destination marketing
Maldives Marketing and Public Relations Corporation (MMPRC) partners with PT Gecko Digital Indonesia to create a 360 virtual reality map of the Maldives. The partnership with PT Gecko Digital Indonesia, a leading multimedia provider, was made as part of efforts to advance promotion of the Maldives as a top tourist destination.
PT Gecko Digital Indonesia offers highest quality HD 360 virtual reality, virtual tours, promotional videography, commercial still photography and creative content development for sophisticated web-based marketing, according to MMPRC.Under the partnership, PT Gecko Digital Indonesia will create a destination promotion related standalone native application and also the inclusion and revamping of the official destination promotion website of Maldives – visitmaldives.com with VR and 360 photography based technologies.
The contents created by PT Gecko Digital Indonesia will be used at events and fairs participated by MMPRC to enhance the visitor experience through VR technology."The 360 virtual reality tours will feature all tourism facilities in the country including hotels and resorts in addition to all the inhabited islands. It will take marketing and promotion of the Maldives on digital platforms to the next level," says Haris Mohamed, acting managing director of MMPRC, speaking to the local media after signing the partnership deal.
"PT Gecko Digital Indonesia will do the 3D mapping work for free. The 360 virtual reality maps will be updated to our website as they are completed. A team from the Indonesia-based company will touch down in the Maldives next month and commence work," adds Haris. The project, which is set to make the Maldives the first country to have a 3D digital map, is expected to be completed within a year.
MMPRC believes that this collaboration will help promote the Maldives as a tourist destination and take the Maldives to the highest level in the digital arena by providing the visitors with a virtual reality experience of the destination. PT Gecko Digital Indonesia will also provide full training and assistance with the software, according to MMPRC.