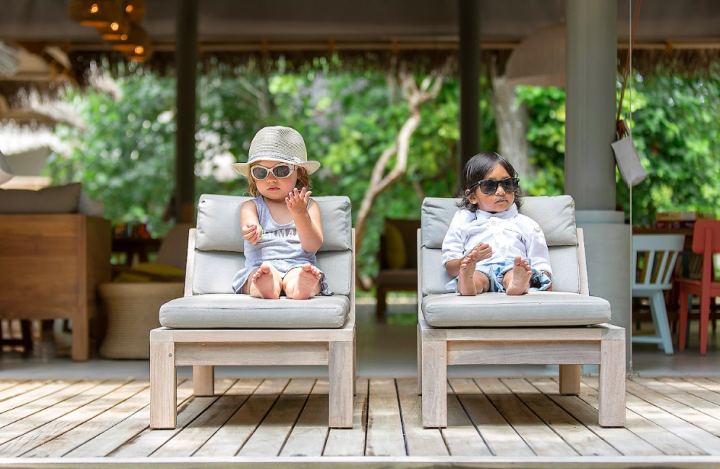 5 Best Kids Clubs in Maldives Resorts
Maldives is no longer a destination just for honeymooners, the pristine isles are becoming a popular destination for family holidays. Parents traveling to the Maldives can still enjoy romantic moments by utilizing the excellent child care services provided by the resort's Kids Clubs. The Kids Clubs go above and beyond to provide educational and entertaining age-appropriate activities. The youngest family members can learn about the Maldives' unique language, culture and marine life while on holiday. The Kids Clubs are run by trained, multilingual childcare professionals. Every day is different with an exciting new program. Hotelier Maldives identified five resorts with the best Kids Clubs in Maldives.
Kandiland at Kandima Maldives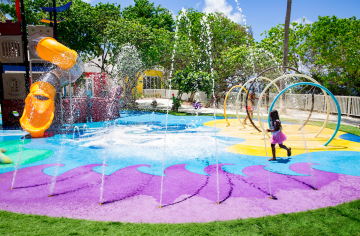 Featured Image: Kandima Maldives
Kandima's Kandiland is a cheerful playspace encouraging little one's imagination to run wild. It is one of the largest Kids Clubs in Maldives with a fun indoor playroom filled with activity tables, a ball pit, toys and plenty of arts and crafts classes to keep children engaged throughout their stay. The island's littlest VIPs can look forward to playing outdoors at the splash pad, jumping on the trampoline, climbing to new heights on the climbing wall and afterwards chill out in the dedicated kids resting zone. Kandiland offers full day activity programming run by multilingual, certified child carers to allow parents some well-deserved rest. Kandima's little guests can embark on educational field trips with the expert Kandiland Krew to understand the local sustainable vegetation grown at the Fresh Labs and learn about the nutritional benefits of the Maldivian flora or join unique experiences from disco evenings to watching cartoon movies under the stars for an oh so memorable time.
The Parrotfish Club at Vakkaru Maldives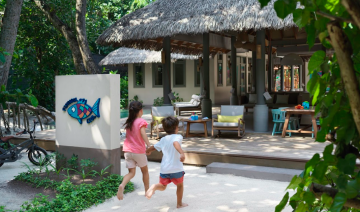 Featured Image: Vakkaru Maldives
The Parrotfish Club at Vakkaru Maldives offers children aged 3 to 12 years fun, thoughtfully curated daily programming. The Parrotfish Club has a beautiful indoor and outdoor space mimicking the resort's eco-conscious design. The little one's imaginations will be captured by the indoor arts, crafts, play and activity areas. The outdoor space inspires nature exploration with an open-air arts & craft area, a stage, a reading area, a sandpit, jungle gym and a kid's swimming pool with mini sun loungers. There are at least seven daily activities and four culinary activities weekly. Little ones can explore the island with outdoor beach activities, learn about Maldivian culture, whip up a snack in the mini cooking classes and display talents on the Parrotfish stage.
Play Space by COMO Malifushi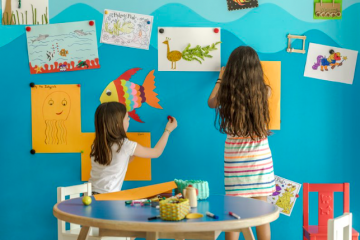 Featured Image: COMO Malifushi
The Play by COMO Space is for children aged 4 to 12 to play creatively with purpose. Toddlers under four are welcome to play but must be accompanied by a babysitter or parent. Every day the Play program offers activities designed by early childhood and special needs experts to encourage fun educational play. Little ones can look forward to exploring Maldives' beautiful natural environment with dolphin cruises, hermit crab races, nature walks and beach olympics. Crafty kids will love coconut palm weaving, tie-dying and fort building. Adventurous little guests can try stand up paddle boarding, coconut games, the fun tube or constructing sail boats from recycled materials.
Kuda Velaa at Four Seasons Landaa Giraavaru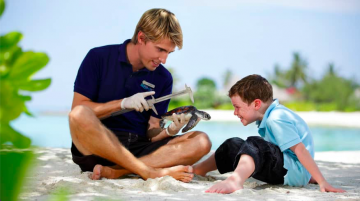 Featured Image: Four Seasons Landaa Giraavaru
The Kuda Velaa (Little Turtle) Kid's Club at Four Seasons Landaa Giraavaru is an imaginative play space equipped with a pool, garden with play equipment and wooden pirate adventure ship. The kid's club runs two programs of daily activities, the Passport to Adventure program for kids 4-8 years and Mission: Landaa Giraavaru for children 8-12 years. The Passport to Adventure program has up to 8 daily activities, such as coral reef building, dosha discovery, yoga, sand sculpting and lizard safaris. The Mission: Landaa Giraavaru is a challenge for older children to earn points by completing 14 missions around the island such as interviewing staff members, monitoring sea turtles in the rehabilitation center or transplanting coral reefs. Teenage guests have their own entertainment lounge, Majaa Maizan, to play pool, games or even learn to windsurf!
Young Wonderers at The Nautilus Maldives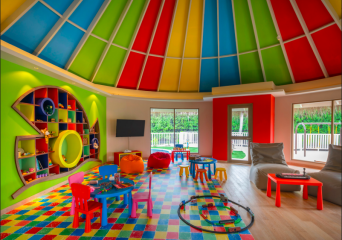 Featured Image: The Nautilus Maldives
Young Wonderers encourages playful and educational discovery in The Nautilus's youngest guests. Young Wanderers is a colorful, imaginative playroom on the island with arts and crafts, books, movies, board games and gaming consoles. The House Master (butler) can create a bespoke Young Wonderers program tailored to each child's interests. For a cultural experience, young guests can join local jewelry making, folklore storytelling or Dhivehi language classes. Build confidence with adventure through underwater treasure hunts, watersports and crab hunting. Even the youngest family members can benefit from rejuvenating yoga, meditation, massage and pedicure treatments from the overwater Solasta Spa. At The Nautilus, each child is made to feel like they are on their own private island, where every experience is tailored to their every whim.
Featured Image: Vakkaru Maldives