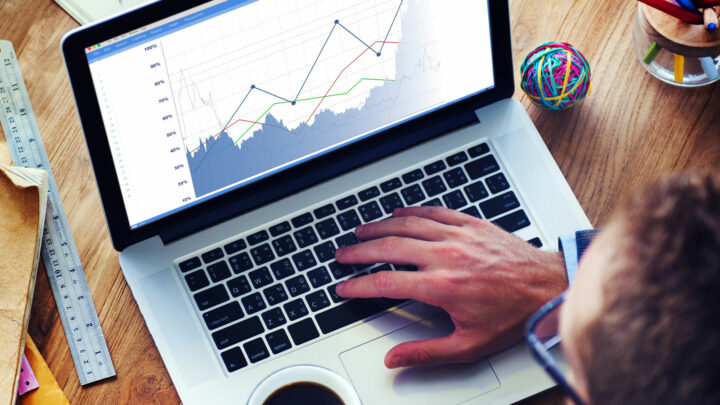 5 Things Hotel General Managers Need to Know About Revenue Management
It would seem that change is the only constant variable in today's global hospitality market. Between shifts in how guests research and book their accommodations, the increasing industry-wide fragmentation, and new competitors entering the private rental space – nothing is as it once was. As a result, revenue management has similarly evolved into more than just a tool to assist hotel room pricing. Today's revenue managers are key collaborators linking marketing, sales, reservations and e-commerce divisions within a property. Responsibilities now encompass more complex components such as profitability through a mix of engineering, channel strategy, contract evaluation and user-generated comments.
With the volume of changes in the revenue management field and in the consumer buying process, it is important that hotel general managers (GM) understand the following five principles to focus the entire organisation on driving better revenue in totality:
Getting the Right Information
Basic revenue management starts with data collection and analysis. This data is critical for hotels to accurately forecast demand, which can influence pricing and inventory control. What kind of data should a hotel be collecting and analysing? Key data points include: room type, additional spend, sold nights vs rate, frequency of purchase, distribution channel, day of week, length of stay, and revenue vs profit.
Manually collecting all of this data takes significant time and energy, in addition to carrying the risk of human error. Amid a flurry of flash sales, mobile marketing, and OTAs, it can be tough for revenue managers to quickly identify fluctuations in demand and react with changes that impact profit in real time. To remain competitive, many hoteliers turn to automated revenue management software to provide executives with the data they need – when they need it – in an easily consumable format.
The large amounts of data gathered from the hotel reservations, front office and sales departments makes it critical that hoteliers develop standard operating procedures to ensure all employees follow a uniform market segmentation standard, using the same rate and channel codes.
Forecasting
Hotels today live and die by their ability to accurately forecast demand and occupancy. A good forecast assists with room rate decisions, staff allocation, property maintenance and a range of critical hotel operations. Utilising data and analytics through accurate forecasting is the best way to determine future marketing and pricing strategies within a time frame that drives change with a meaningful impact.
Hoteliers need to ensure they have deep, detailed data that contains both historical and future information. The historical data should include the number of occupied rooms, coupled with revenue by market segment per day. Hoteliers should also include the number of rooms and revenue on the books by day (and by market segment) for a minimum of 90 days in the future. If data is collected daily, the hotel is able to establish simple booking pace forecasts by segment and day of week, which can be compared to historical data. If this is done consistently, it will allow hoteliers to quickly identify when demand picks up (or decreases) and enables them to tweak their sales and marketing strategies accordingly.
Accurate forecasts not only influence rate decisions, but they also impact displacement evaluations – an area that is not always focussed on. Why should a GM care about displacement? In any displacement scenario, hoteliers should ask themselves, "If we take this group booking, are we displacing more transient travellers that may book closer to date of arrival? Are we just taking this booking to have the business on the books?" If the latter is the case, then what is the cost and how will this impact overall hotel revenue?
Segmentation Mix Positioning
Understanding a hotel's most valuable and profitable guests is critical, making this knowledge a key pillar in ongoing revenue optimisation. To build their knowledge base, hoteliers should take a holistic view of its guests from all of their interactions with the firm, not just their room spend. Transaction systems data needs to be integrated to provide a true picture of a guest's preferred activities and their overall value, inclusive of ancillary spend. This includes online reservations, food service, spa services, guest rooms, gift shop, and more. This data will help identify profitable guests and will assist hoteliers in their segmentation mix positioningEvery hotel has a different market segment mix. Some hoteliers have 50% of their guests coming from transient or business groups and 30% from leisure groups; however, a hotel down the same street will have the reverse mix of business. So what is the best way to assess a hotel's market segment mix? A SWOT analysis is not a new technique – businesses use this practice routinely. But it is important to conduct and analyse the SWOT analysis at the market segment level and establish a quantified rating of different market segments.
Hoteliers should also produce graphs that help management teams visualise their past, present and future market segment mix. This allows everyone from the general manager to the sales and revenue teams to have an accurate and identical picture of market segmentation, thus helping identify which market segments should be prioritised.
Measuring Success
How should a hotel measure the success of its revenue management program? Commonly used room revenue key performance indicators (KPIs) include: occupancy, average daily rate (ADR) and revenue per available room (RevPAR). Revenue management principles are also increasingly being applied to revenue streams beyond just rooms. As an example, function space revenue performance can be measured by function space utilization, profit per available space/time (ProPAST) and profit per occupied space/time (ProPOST). All hotel GMs should consult with their finance, operations and sales and marketing teams to ensure that these measurements are all in alignment. For instance, is the calculated ADR inclusive or exclusive of service rates? Finance, operations and sales and marketing teams may have different standards that make accurate evaluations challenging.
It is also important that hoteliers look not only at what is happening in their own property, but at what is happening in the wider market. Metrics such as the market penetration index (MPI), average rate index (ARI), and revenue generation index (RGI) have become today's standard revenue management measurements. When measuring their hotel's success outside of their own property, it is vital that hoteliers identify the right competitor set and review this set regularly. Many hotels identify their competitors as the hotels that are closely located to them; however, discussions about the right competitive set go beyond just location. Hoteliers need to look at location, product and service, in addition to what guests are saying about these hotels.
Once the right competitive set has been identified, the MPI is determined by dividing the hotel's occupancy by the market's occupancy. Similarly, the hotel's ADR would be divided by the market's ADR to identify the ARI, and the RGI would be calculated by dividing the hotel's RevPAR by the market's RevPAR. While it may initially sound complicated, this method delivers a more accurate picture and opportunity of measuring success.
Building a Revenue Management Culture with IDeaS
To truly maximise revenue opportunities, it is not enough for a hotel to simply employ a revenue manager, or to install revenue management software in isolation from other hotel departments. Although many GMs and senior leaders understand the importance of having a formalised revenue management process and culture in place within their organisations, there are still many who do not. Focusing on people, process and technology is how hotels build strong revenue management cultures.
As revenue management continues its evolution at the corporate and individual property levels, revenue managers must work closely with the executive suite to establish a strong revenue management culture that drives profitability across their entire organisation. To obtain the maximum revenue management benefits – and to optimise profits from all hotel revenue streams – executive buy-in across multiple departments is necessary. Sales, reservations, food and beverage and all hotel department teams need unified understanding and commitment of the hotel's strategic revenue management program. To achieve this, revenue managers must not only accurately forecast and analyse data themselves, but must effectively communicate revenue management strategies and principles to their senior leaders.