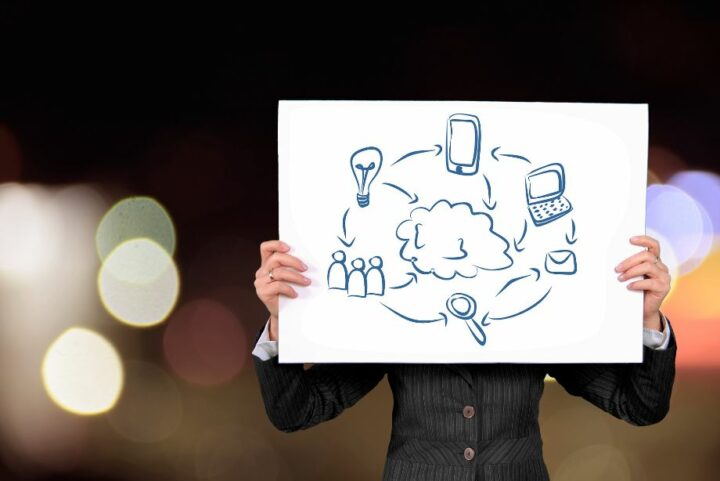 5 ways to avoid #socialmediasameness in Maldives
Sea, sand, and sun. The recipe for instant Instagram-success has now become redundant and many community managers in the Maldives are raising the bar of their social media game by integrating latest trends to their social media strategies. So how can you avoid digital 'sameness' and develop content that would inspire travellers and turn them into your brand ambassadors.
1. Stay true to whom you are
On one hand, island resorts in the Maldives are always blessed by the picture-perfect scenery and breath-taking marine life. On the other, Maldivians are known to be some of the kindest and brave islanders of the Indian Ocean. People and Islands, very distinctive features and yet very hard to copy. The perfect ingredients to create original content that is both authentic and on trend. How to mix these two elements perfectly?
–     Post often about your people. Travellers today don't just pick a destination because of its beauty but also because of its people, their values, and their uniqueness. How to stay on trend? Use videos to feature them, 30-40 seconds max, with a short interview or 'a day with'. Your engagement ratings will rise.
–     Highlight iconic spots of the island. For all the islands are stunning, yet they are all different. Those guests who 'do it for the gram' are constantly looking for the next best picture opportunity so the perfect way to have your island featured over and over on social media is to highlight the natural beauty of the resort and have your guests use it when taking their holidays pictures. How to stay on trend? Give them a hashtag to go with so you can follow along and track.
2. Master the use of new tools
Let's be honest, with an update every 3-4 weeks, it's hard to keep up with all the latest features of Facebook, Instagram, Twitter and alike. However, it is crucial to be comfortable with the newest tools and integrate them within your content strategy because your followers master them faster than you think and if you are left behind, they will waste no time and start following somebody else.
–        Instagram Stories
Did you know? Brands all around the world are now reaching their customers through strategic posts on the IG Stories. Easy, fast and eye-catching, the 'story content' engages viewers to the second and keeps them glued to their phones wondering what's next. Your IG Stories should always feature content. No excuses.
–        The Highlights
Very few resorts in the Maldives are smartly using the 'highlights' feature. A tool that allows you to 'save' the content posted on the IG Story into 'albums' that your followers could watch and re-watch as much as they like. The highlights' content saved into albums does not disappear and you can even personalize their cover and name.
–        IG TV
The latest addition to the 'Gram, the YouTube-alike 'Instagram TV Channel' now allows your profile to feature long videos that do not disappear after 24hrs. Why should you use it? Your social media followers are most likely spending 60% of their time on Instagram and would not migrate to another channel to watch a video while on mobile. Welcome to the Facebook-owned social media era.
3. Avoid using the same social media influencers
We all love them, don't we? But the truth is that many influencers are now creating very similar content that sells on social media but lacks personality and brand accents.
If you are considering working with a variety of influencers, make sure their digital persona is as unique as you are and the same or similar content is not posted for other island resorts. A great way to keep generating new content is to test community management with different team members (you never know, you might find your next social media superstar in the kitchen?) or collaborating with Maldivian influencers and local photographers.
4. Keep yourself informed
It is a simple yet very effective way to avoid copying another resort. Follow your competitors; observe what they post and how they post. Keep track of their festive programme content strategy ahead of time by subscribing to their newsletter, and by following their social media channels. It's a must.
5. Experiment and ask for feedback
Today's digital audience loves to voice opinions and give feedback, whether to recommend a place, an experience or a product. Social media thrives on organic conversations, pushing those posts with lots of comments and answers on top of the users' feed so why not use this to your advantage? Try new content, images, and videos. Test and ask for feedback, your followers will love it and they will not be shy to share views and encourage you to post more of the same if they like it. This will give you the advantage of having your content fully recognized by your audience and unique to you.
As much as it is hard to stay afloat in this digital sameness, it is important to remain aware that social media is a communication tool and should not replace or alter the authenticity of the message. Your audience will spot the fakes and will not forgive.PR and digital marketing specialist Dolores Semeraro worked extensively across China and was most recently based in the Maldives for six years; she specialises in digital media and creative communications for travel and tourism with extensive knowledge of Chinese digital media platforms (Weibo, Youku and Wechat). Being fluent in the Chinese language, she is a business facilitator on Chinese protocols, culture, and behavioural patterns.