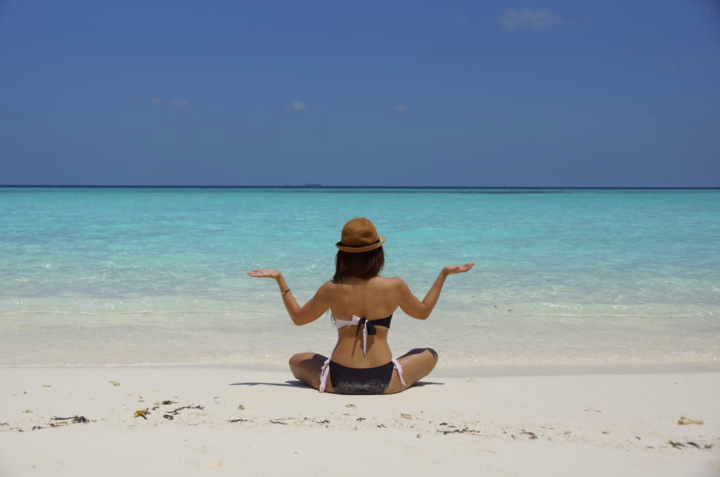 Eight wellness trends for 2017 and beyond
The 10th Annual Global Wellness Summit took place in Kitzbühel, Austria from 17th to 19th October 2016. The theme for last year's summit was "Back to the Future" and over 500 wellness experts from more than 46 nations attended the summit to debate the future of wellness.
The result of the debate was a uniquely authoritative and global view of the trends that are set to unfold. Leaders from the travel, spa, beauty, fitness, nutrition, technology, medical, economics and architecture spheres have not only identified the wellness trends for 2017 and beyond, but they have also offered explanations to why these changes are taking place.
"No other forecast is based on the perspectives of so many wellness experts, from renowned economists, academics or futurists to the heads of global hospitality, spa and beauty brands," said Susie Ellis, GWS Chairman & CEO. "And it makes for a powerfully collective, global and informed set of predictions."
Following the summit, Global Wellness Summit has published a report titled '2017 Wellness Trends' that details the future directions for the $3.7 trillion wellness industry. Below are summarized versions of the noted trends.
 Sauna reinvented
While saunas are standard fare at hotels, spas and gyms all over the world, for centuries, sauna has been a culture and an art for the countries of Northern, Central and Eastern Europe. A hot topic at the summit was not only how the rest of the world needs to learn from the European sauna culture, but also how the Europeans themselves are reinventing the sauna experience with everything from 'Sauna Aufguss,' or sauna as a theatrical event to more extraordinary and social sauna design. This trend led by the Europeans are predicted to spread globally.
Wellness architecture
Architecture has long been dealing with surface aesthetics, with little attention being paid to the design and materials in terms of how they address the physical and mental health of people that interact with them. Technological advancements are now making possible a new 'wellness architecture' and according to the report, this is one of the most meaningful of future wellness trends. The architectural trends include simple tactics such as deploying plants that excel at removing deadly air toxins to high-tech strategies such as 'living' buildings with walls made of algae biofuel cells that grow their own energy to phone apps that alerts users if they are entering an unhealthy building. From air quality to indoor acoustics, experts expect everything in the built environment to be re-evaluated and reengineered.
Silence
According to the report, wellness retreats and spas have always aimed at being serene sanctuaries, but often many remain noisy with people clattering on phones. The report notes how 'digital detox' often becomes only about confiscating guests' phones while very little is truly transformative. Attendees of the summit predicted a sharper focus on silence, mindfulness and deep nature at hotels and retreats, along with new 'silent spa' models to more wellness destinations being developed in former monasteries. According to the report, silent eating and restaurants, salons, gyms, stores and airports will increase.
Art and creativity
A sentiment heavily echoed at the 2016 summit was the need for creativity in forms such as art, music, literature and dance at wellness retreats and spas both for guests to experience and to take part in. It was noted that the connection between wellness and creativity was powerful from the late 18th century to WW2, while now wellness has transformed into something that is more about physical fitness and beauty. Experts predict creativity and the arts to become once again central to the wellness experience at hotels, wellness retreats, spas and studios in the years ahead.
Wellness remakes beauty
This year's summit reflected the blurring borders between beauty and wellness as well as how wellness has transformed the formerly held notions of beauty beyond recognition. While in the past, the beauty industry had focused solely on enhancing outward appearances with cosmetics and topical products that comes in jars and containers, the focus has changed instead to a holistic approach; a movement from artificial to organic, from cosmetic repair to on-going prevention, from topicals to ingestibles, and most importantly there is a growing understanding that to look good, one has to feel good.
 The future is mental wellness
For long, a physical health focus has dominated the wellness industry, over-shadowing mental wellbeing and happiness. The authors of the report note that although the term 'mind/ body' has found a welcome audience within the spa and wellness community, 'body/mind' would have been a truer representation. In the past decade yoga, meditation and mindfulness has evolved into mainstream wellness approaches, and a greater understanding of brain science has made the relationship between the mind and body clearer. With increasing levels of stress and alarming spikes in depression, anxiety and other such disorders, according to the report wellness retreats, spas, fitness studios, schools, workplaces and governments will step up 'healthy mind' programming in 2017 and beyond.
Embracing the c-word
Spa and wellness businesses have often excluded cancer sufferers. While this is at times due to fear and misinformation, costly insurance policies have also played a part. With medical evidence supporting wellness in cancer care as well as some wellness destinations already leading the way by example, wellness is expected to embrace cancer in a big way with wellness businesses and spas pursuing cancer-focused education to train staff.
Beyond the elite "Ghettos" of wellness
With rising income inequalities, and a new culture where wellness has become the "ultimate aspiration," wellness industry has become something that's perceived too narrowly associated with wealthy elites. The heightened perception of "unfairness" in access to wellness has made a change to the industry both moral and market mandate. Changes will include bringing more services to more people, wellness tourism development that goes beyond property to the whole community, and more wellness for the workers that actually deliver it.