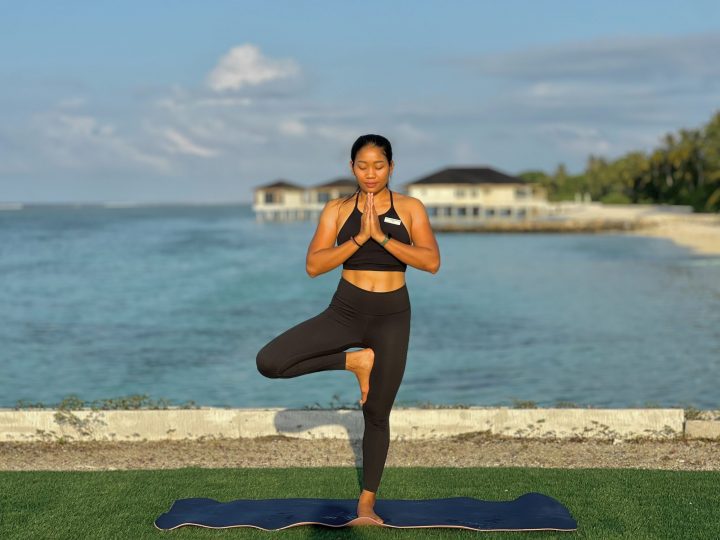 A Day in the Life of Tia, a Yoga Instructor at Le Méridien Maldives Resort & Spa
Setia Adi Agustini, better known as Tia, is the resident Yoga Instructor at Le Méridien Maldives Resort & Spa. Hailing from Bali, Indonesia, Tia is certified by the International Yoga Alliance.
Tia began her yoga career 5 years ago when her father fell ill. The doctors recommended motor activity to improve his condition. The whole family supported him by practicing yoga together. Igniting her passion for Yoga, Tia was inspired to help more people heal through movement. Tia first taught yoga professionally in Bali at a Rehabilitation Centre, guiding patients to confront their emotions through movement.
For almost two years, Tia has been the resident Yoga Instructor at Le Méridien Maldives. This is a typical day in her life.
5.30 to 7:00 am – Sunrise Yoga 
The island is still with quiet signs of dawn approaching as Tia makes her way to the Hub to prepare the equipment for the morning sessions. The Hub, a reinterpretation of a hotel lobby, is a short stroll from Le Méridien Sunrise Deck.
Blood orange hues fill the sky as guests arrive for yoga at Le Méridien Sunrise Deck. The sun gently rises over the horizon, casting an orange glow on the island as Tia awakens guests with a slow yet invigorating morning yoga flow.
Guests leave sunrise yoga feeling grounded and rejuvenated to take on another exciting day in paradise.
Tia eats a light breakfast before heading to the gym to start the next part of her day.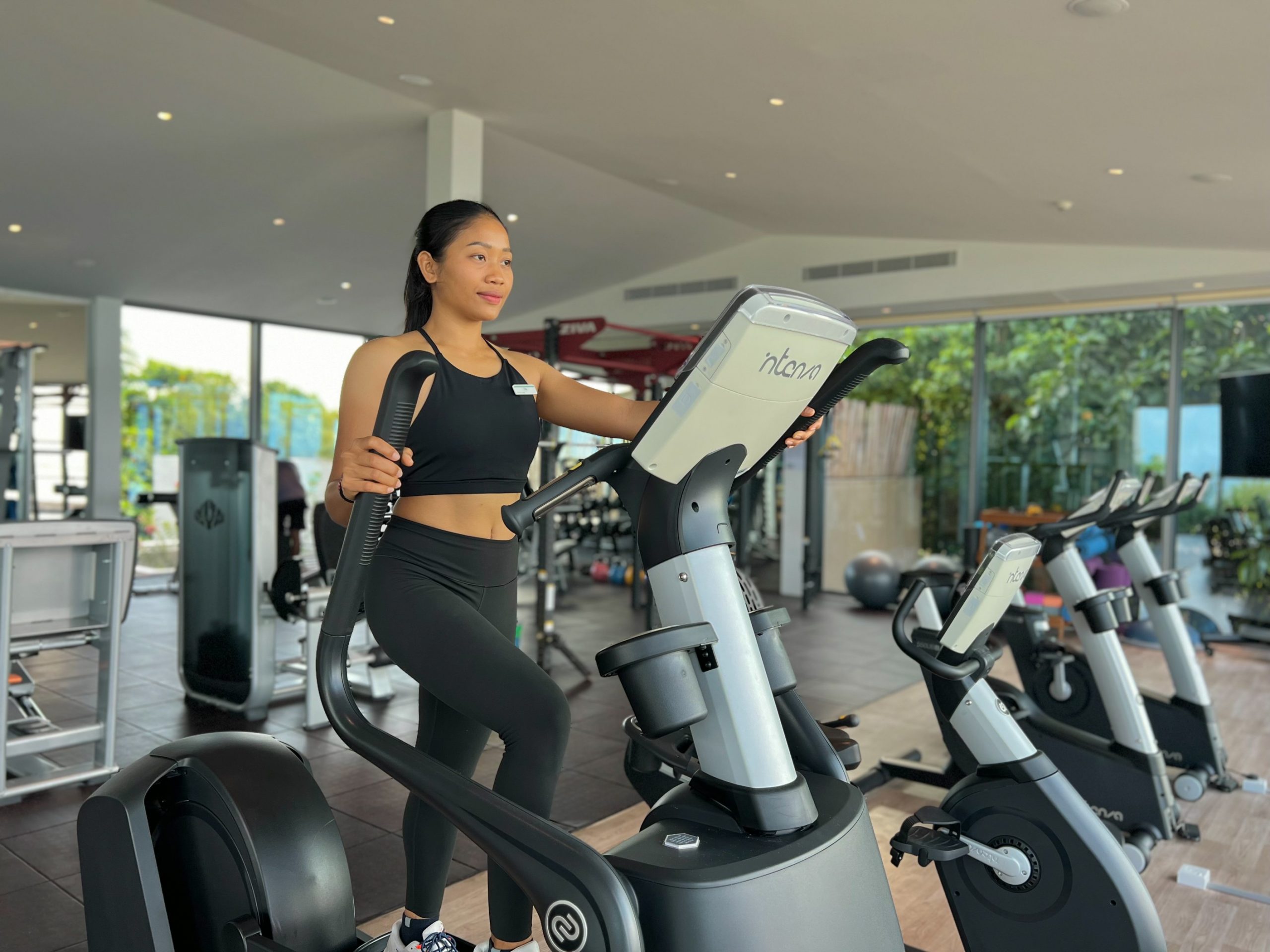 8:00 am to 12.30 pm – Workout Classes 
In the morning, Tia leads core workouts like Pilates at the gym. She checks the equipment and prepares the space for the classes.
Through Pilates, Tia guides guests in improving flexibility, strength and body awareness.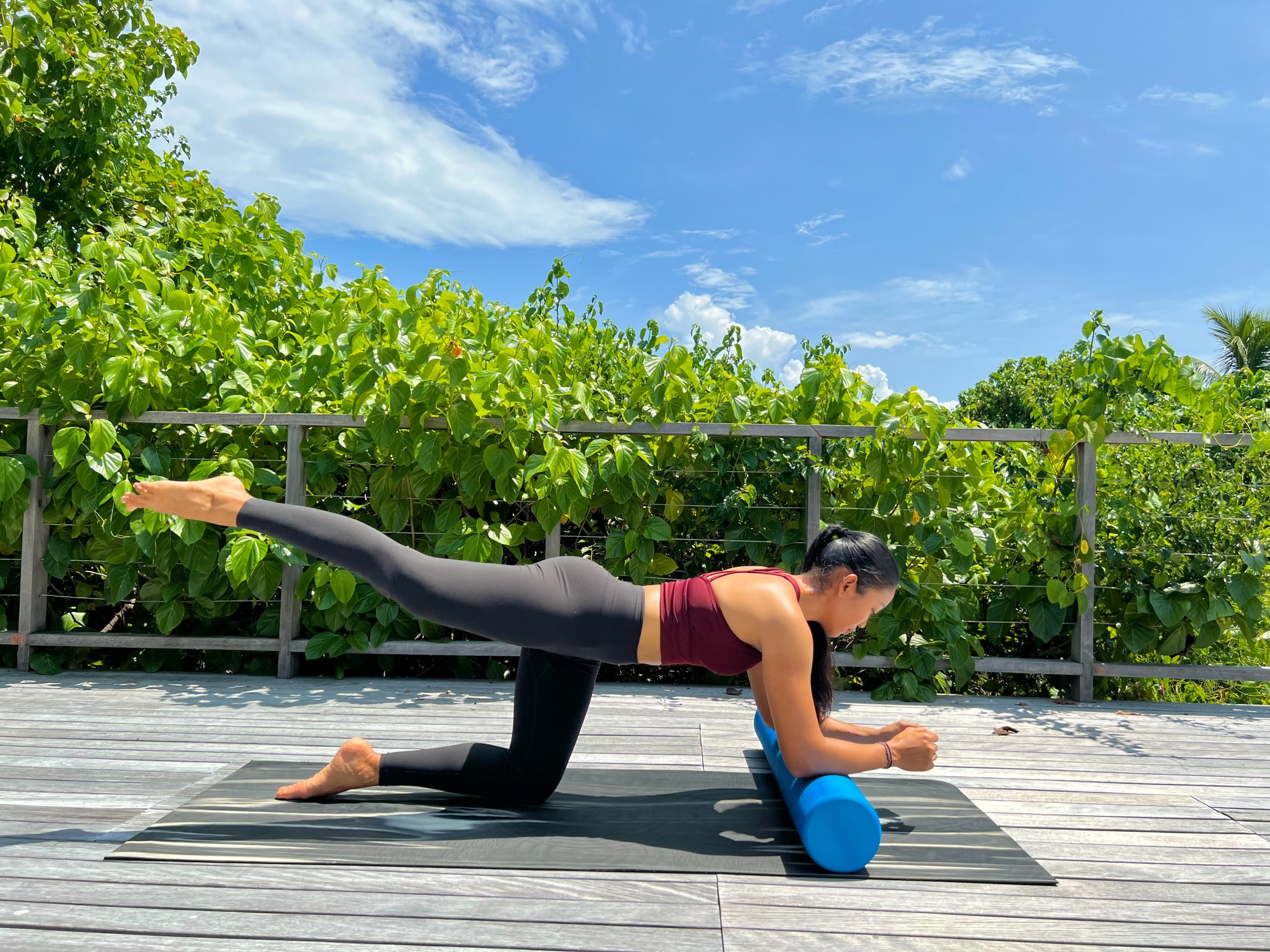 12:30 to 4:30 PM – Rest 
The afternoon is Tia's time to rest and recharge. After yoga and pilates in the morning, Tia nourishes her body with a healthy lunch.
Self-care looks different every day. Some days, Tia goes outside for some fresh air. On other days, she opens her mat to practice yoga. Tia's relationship with Yoga has changed over the years. Initially motivated by impressive poses, Tia now enjoys yoga's ability to connect mind and body. Tia discovered that breathing and the connection between breath and movement has an impact on emotional well-being.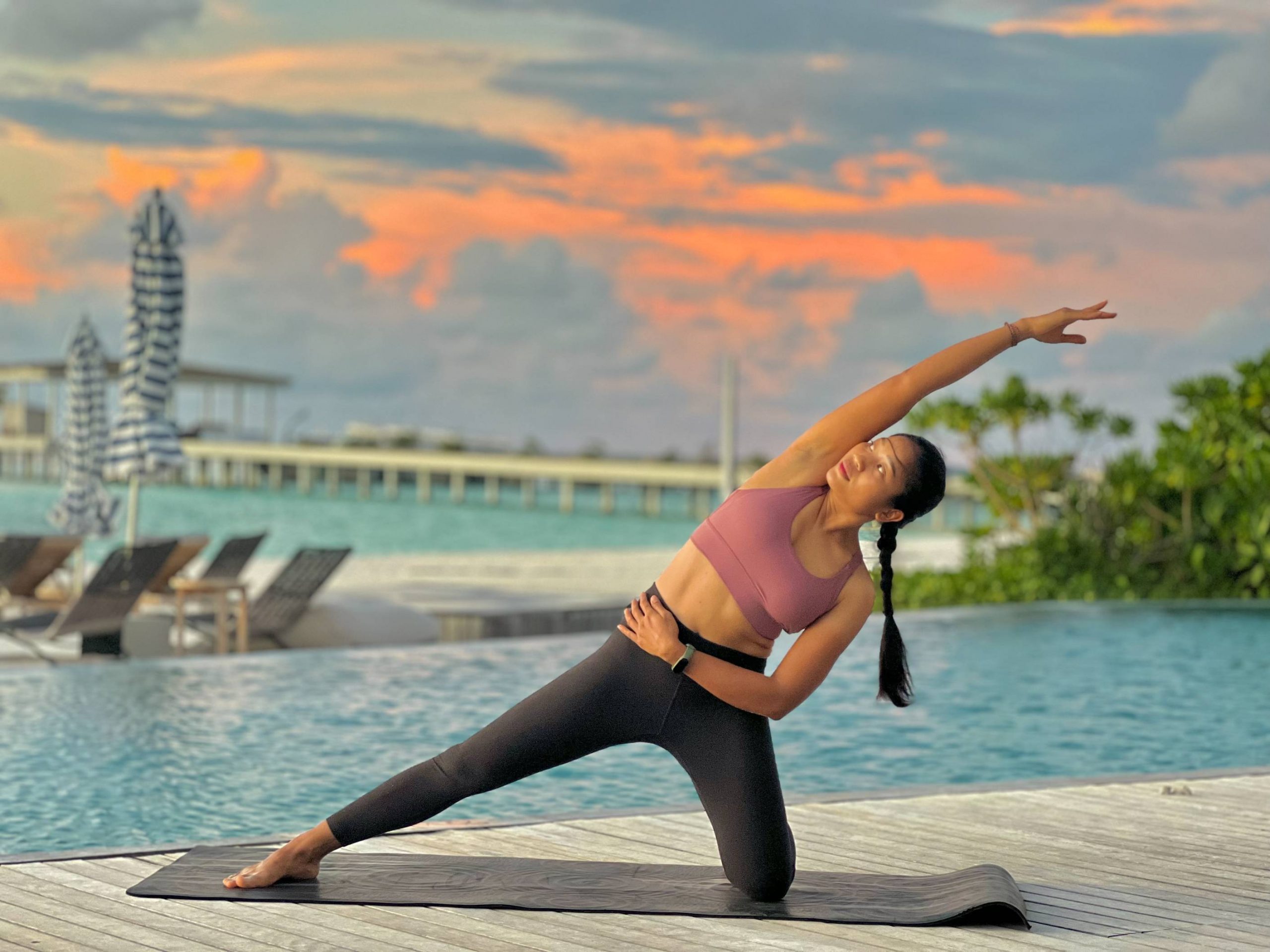 4:30 to 7:00 PM- Sunset Activities 
After recharging her energy, Tia heads back to the gym to prepare for a volleyball game or sunset yoga.
The routine of life on an island is guided by the sun's movement. The sunset signals the end of a day and offers an opportunity for reflection through yoga. Equatorial rays are less intense, allowing guests to play lively sports in the sand.
Before ending her shift, Tia checks the next day's schedule to see if anything needs to be adjusted to accommodate private sessions for guests.
Tia strives to continually enhance her teaching skills. In her free time, she leads friends in yoga sessions or works with HR to provide yoga classes for colleagues.