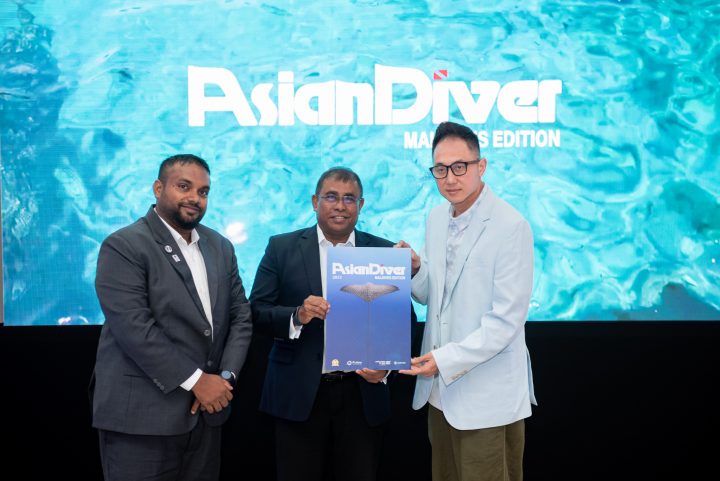 ADEX Signs with Partners for Back2Blue Maldives Retreat 2023
ADEX back2blue Maldives Retreat 2023 signing ceremony with the launching of first ever Asian Diver Magazine Maldives Edition was held on 20th November 2022. Tourism Minister Dr. Abdulla Mausoom, ADEX CEO John Thet, as well as the dive and hotel partners were present at the exclusive event.
Asia Dive Expo (ADEX) back2blue Maldives Retreat 2023 is a diving retreat specially designed for certified divers as well as non-divers. With accommodation inclusive of two to three dives per day, the retreat offers packages for 3 nights, 4 nights, 5 nights and 7 nights at a selection of hotels and liveaboard onboard. Customers can choose a package suitable for them between 18th March to 26th March 2023.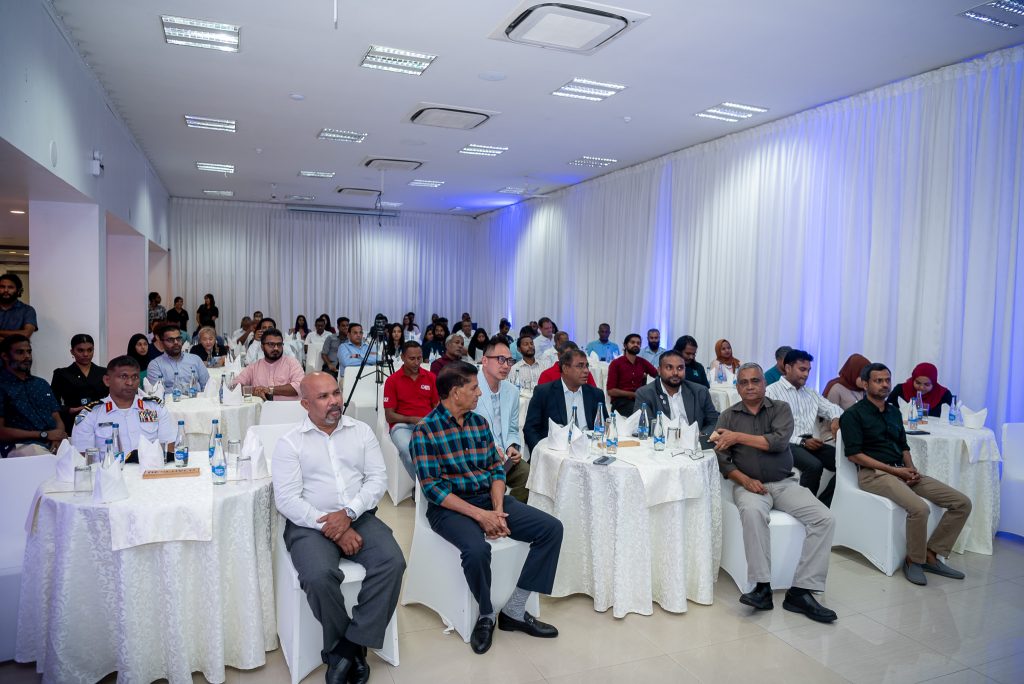 Featured Image: ADEX Partners Signing Ceremony
Asian Diver is the official publication of ADEX, and according to the founder of Atolls World, Bassam Adam, the first issue of Asian Diver Maldives Edition will be announced at ITB Berlin 2023. Dive center partners who signed at the event include Dive Club Maldives, Dive Desk, Divers Lodge, Dive Point, Moodhu Bulhaa, Ocean Junkies and Ocean Warriors Institute. Hotel partners who signed include Hotel Jen, Acacia Beach Hotel, Hotel Lonuveli and Maagiri Hotel.
During the event, some of the initiatives undertaken by ADEX were highlighted to raise awareness of the impact of plastic waste on the environment, specifically the ocean and marine life. Additionally, the world's first underwater jetpack, CudaJet was also showcased at the event.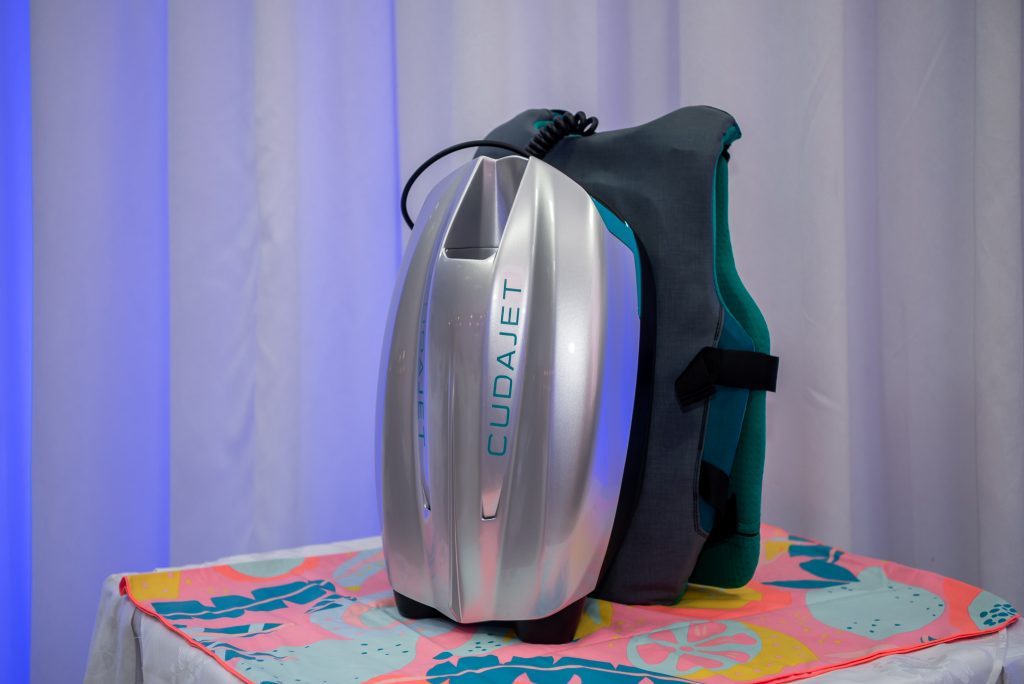 Featured Image: CudaJet Showcased at the Event 
Speaking at the event, John Thet, CEO of ADEX thanked everyone who contributed, especially the partners for their constant support.
"I had the pleasure of launching Asian Diver Maldives Edition to be released next year. I think it's a huge achievement for the Maldives because people still love reading and seeing the beautiful underwater beauty of the Maldives. Maldives has been known as a dive market. This is a chance for us to get back to the dive market. This magazine will help Maldives keep the momentum. From the government part, we assure you that we will continue facilitating your growth," said Minister Dr. Abdulla Mausoom.