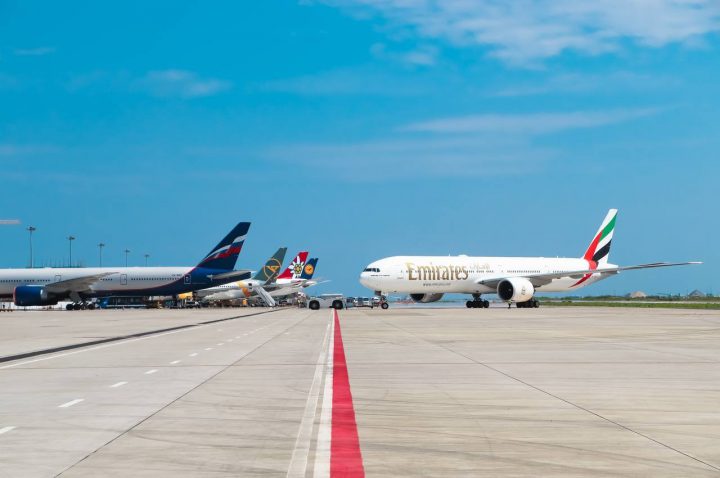 Airlines from the Middle East Lead in Tourist Arrivals to Maldives
Six international airlines are currently operating from the Middle East to Velana International Airport (VIA), out of which Emirates and Qatar Airways top the list with more than 100,000 passengers each since reopening the country's borders in July 2020.
According to the latest updates on 4 August 2021, Emirates and Qatar Airways are the leading airlines with 129,382 and 109,651 passengers carried respectively since the reopening of borders last year. This is followed by Aeroflot from Russia and IndiGo from India. Apart from Emirates and Qatar Airways, other airlines flying from the region include Etihad Airways, Fly Dubai, Gulf Air and Saudi Arabian Airlines.
Emirates and Qatar Airways were among the first international airlines to resume flights to the destination after it reopened borders on 15 July 2020. With daily flights from Doha from 15 July 2020, Qatar Airways became the first international airline to resume flights to Maldives. A day after, Emirates resumed operations with five weekly flights between Male' and Dubai.
Maldives has also commenced a year-long campaign with Qatar Airways to promote the Maldives in Europe, The Middle East, and the American market. Commenced in July 2021 until June 2022, the campaign aims to strengthen brand visibility and promote Maldives as a safe haven for all travellers using a combination of both digital and offline activities.
Featured Image: Velana International Airport