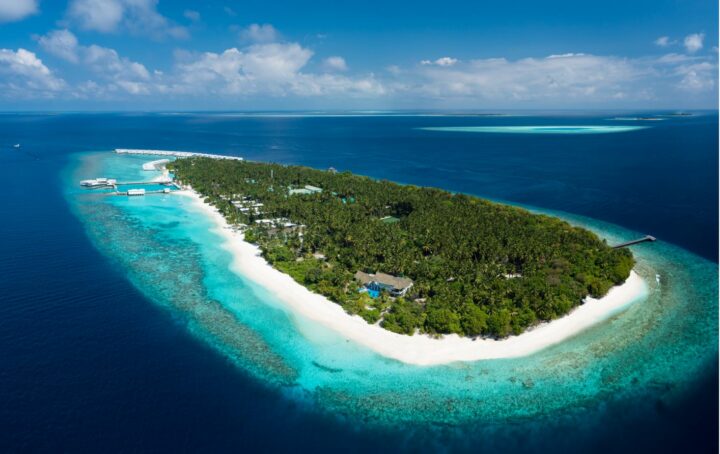 Amilla Fushi introduces blissful bundles to enhance the Maldives experience
Visitors to Amilla Fushi can now begin shaping their island adventure in advance with the launch of five new 'blissful bundles' introduced by the resort. These packages are enchanting bolt-on bundles that build the buzz by enticing guests to relax, discover and indulge through a collection of carefully curated experiences. The packages include a variety of additional enhancements from foodie forays, soothing spa sessions and adrenalized adventures to complete the indulgence.
Food lovers can rejoice with the Dine and Imbibe Passport bundle, offering boundless indulgence across more than 10 different dining experiences, including Island Home delivery service, lunch at the new Wellness Café, afternoon tea at the Emperor Beach Club, dinner at Amilla Fush's award-winning signature restaurant Feeling Koi.
The Wellness and Spa Time bundle by Amilla Fushi beckons for those seeking revitalisation or relaxation. Guests can opt to immerse themselves in a signature treatment from Javvu Spa's integrated menu featuring result-driven remedies from an expert edit of world-class brands including !QMS, iLA, Louise Galvin, Margaret Dabbs and Gentlemen's Tonic. Guests can also sign up for sessions with Amilla's personal trainers, wellbeing experts or a 'Visiting Hero' practitioner.
Thrill seekers are offered the Water Adventure Bundle, promising a choice of exhilarating dives, aqua excursions, jet skiing, hover-boarding and parasailing sessions, as well as unlimited non-motorised sports activities. Active Pursuits bundle offers a day of play ranging from private tennis lessons on Amilla's full-size courts or energising yoga or personal training to sessions with the resort's regular 'Visiting Heroes' with a complimentary babysitting service ensuring guests are free to enjoy whichever they choose.
Amilla Fushi also has the Luxury Bliss Indulgence bundle where guests can revel in designing their own unrestricted adventure with the ultimate 'bundle of bundles', combining the foodie freedom of the Dine and Imbibe Passport with the luxury of any three activities from the Wellness and Spa Time, Water Adventure Bundle and Active Pursuits packages.
For more information, visit www.amilla.com.