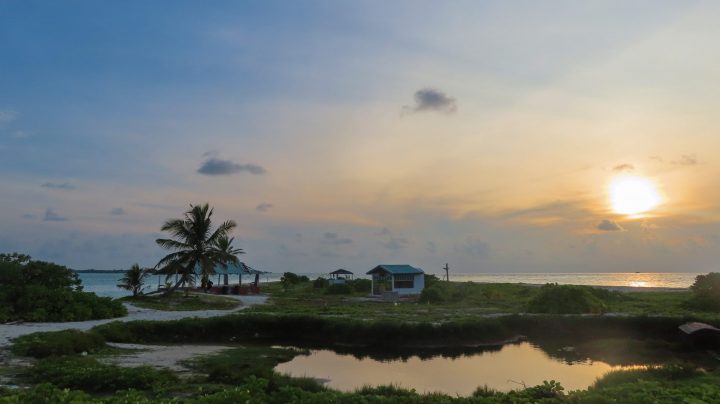 An Island Guide to K.Thulusdhoo
One of the Maldives' most popular inhabited islands resides just a 25-minute speedboat ride from the Velana International Airport (VIA). Despite its growing popularity and development, the tranquil island of Thulusdhoo remains unspoiled, appealing to a wide range of travellers from around the world.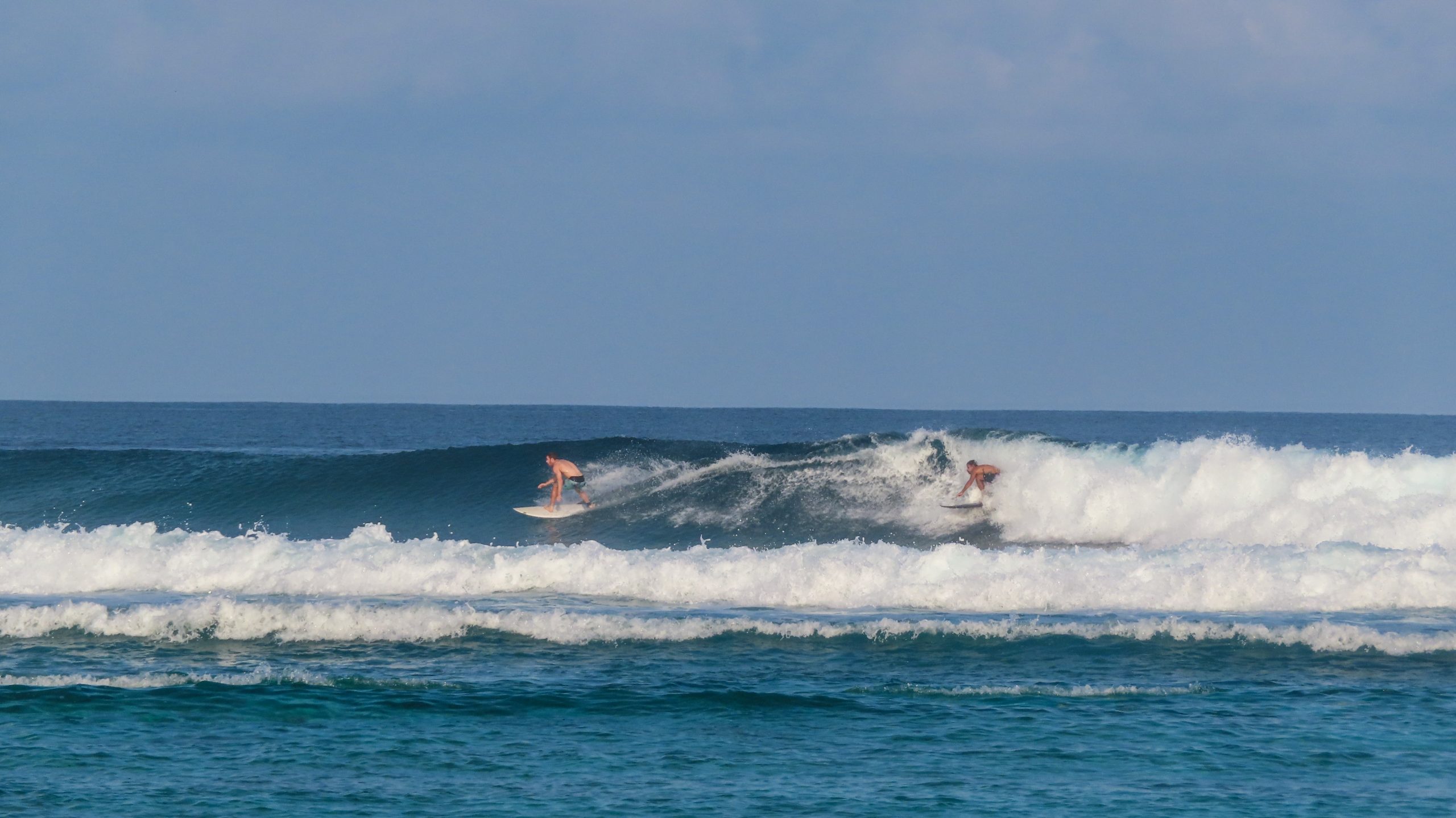 Thulusdhoo is most known among surfers, beginners and experts alike. The island is home to some of the most epic surf breaks in the Maldives, with surf season running from April to November and peaking from May to October. There are a total of seven surf breaks nearby, including the popular Cokes, or locally called Randhaa. Cokes is just a short swim from the island and is an experienced surfer's favourite, while mini Cokes surf spot nearby is great for beginners. Just behind Cokes but longer ride from the island is Chickens, known as the region's biggest swell magnet. Other surf breaks include Jailbreaks, Sultans, Honkys, and Ninjas.
There are currently three operators providing speedboat transfers to the island from Male' city and VIA. For those who don't mind a longer transfer ride, the local council has slow ferry boat arranged that is operated from Male' and back throughout the week except Friday.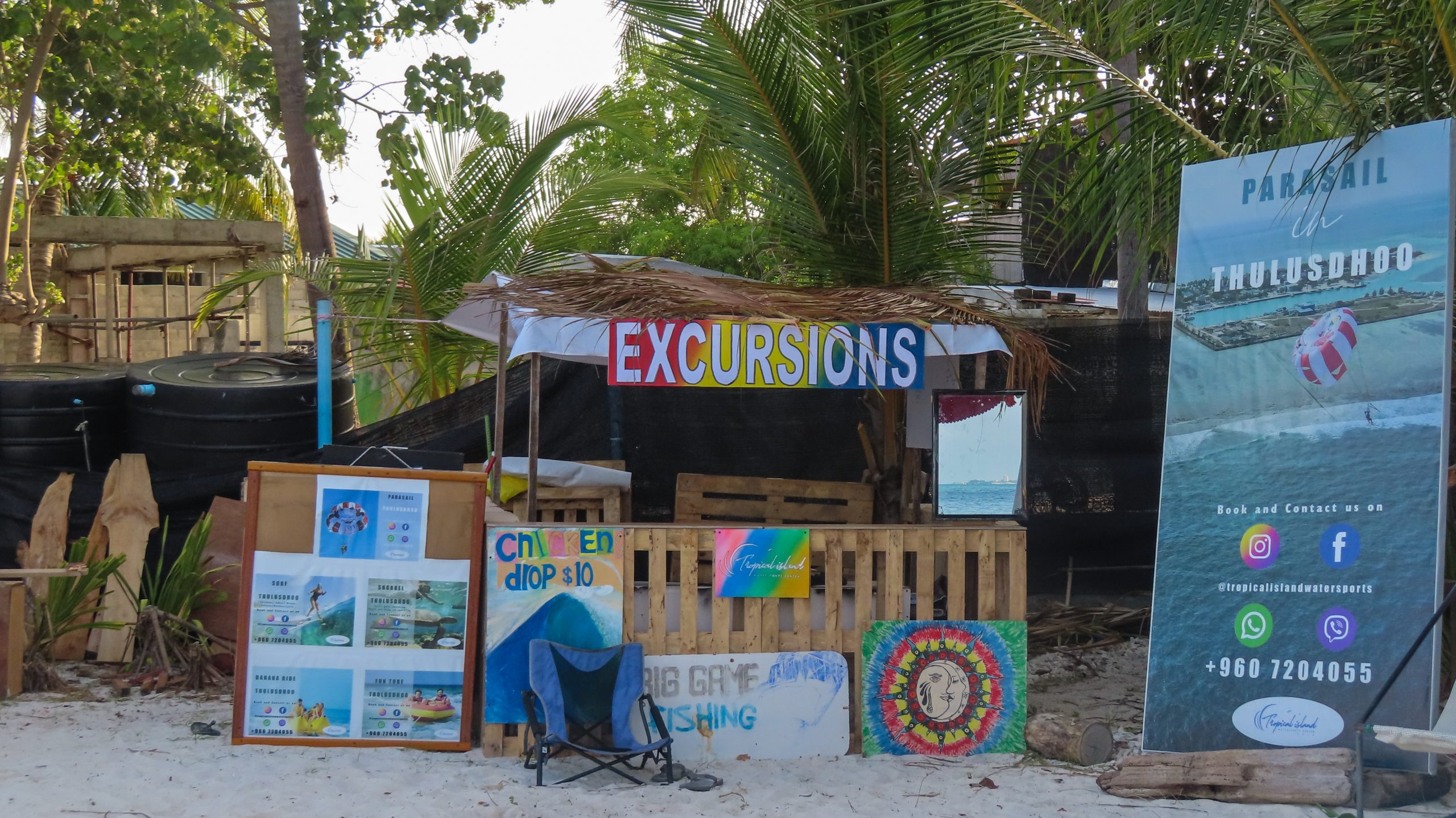 For the beach and ocean lovers, the island offers four stunning beaches, two of which are bikini beaches. Water sports and recreation centres line up from east side of the island near the beach offering a range of activities from snorkelling and diving to windsurfing and wakeboarding. There are three dive spots that are just a five-minute ride from the island. You will also find some exciting fishing trip packages or can visit the fishing spot at the northern jetty for some great catches. There you're often visited by marine life such as turtles, sharks and rays. Buggy rides are available for transportation within the island and certain guesthouses also provide bicycles.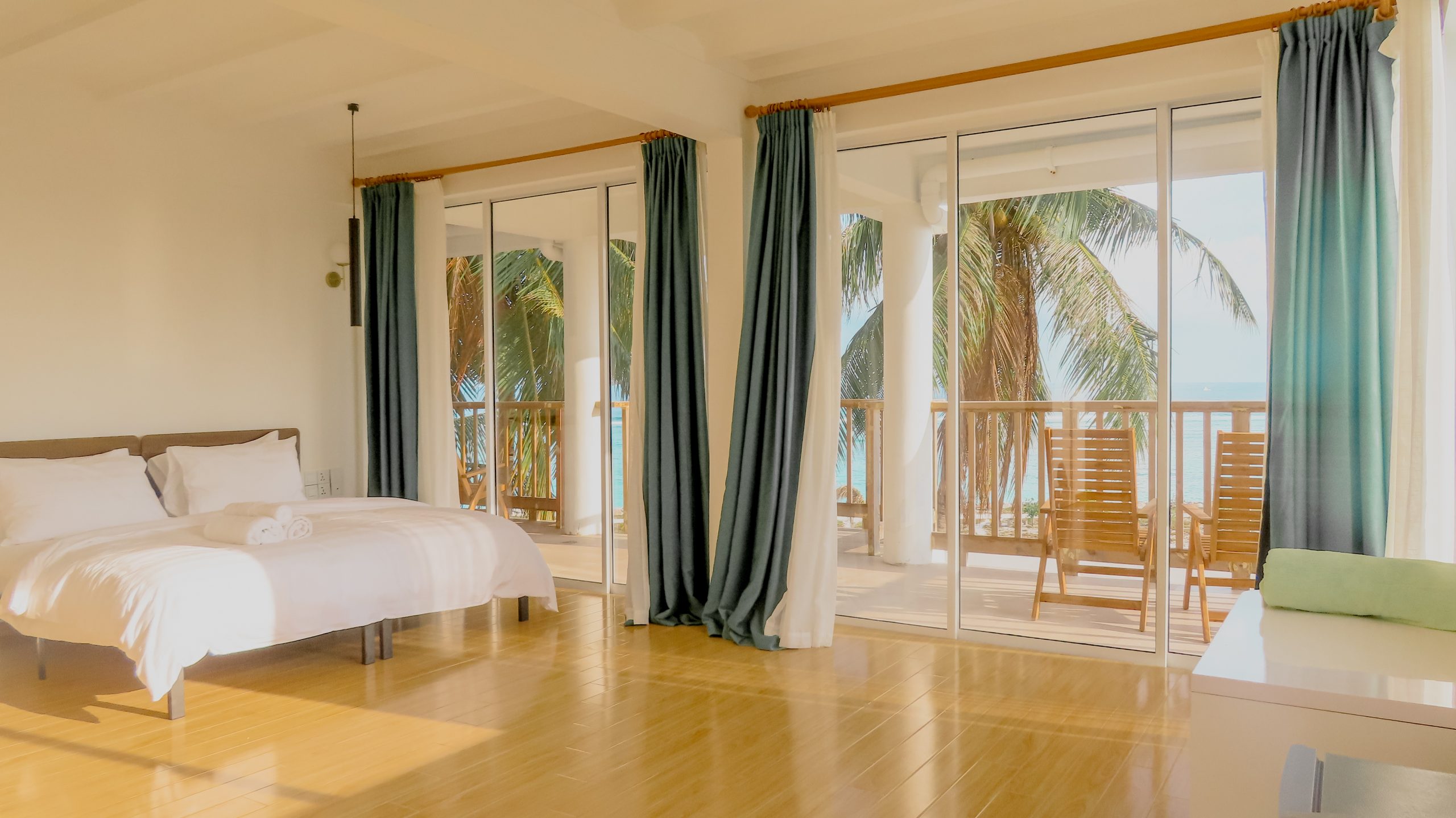 With over thirty guesthouses with more than 430 beds, Thulusdhoo offers a wide range of accommodation options. The most recent property to open is the Coral Inn, located just a short walk from the bikini beach to Cokes surf break. Featuring fourteen rooms – all with impressive sea views – in three storeys, Coral Inn is a great stay for families, surfers and couples. On the fourth floor, there is a terrace providing 360-degree view of the island, where consecutive international yoga retreats are hosted. There will be a three-days yoga and art retreat with local artist Fathmath Azleena (@azleina.art) and yoga instructor Anyu (@neyva.yoga) in June 2022. Down in the lobby, you'll find gorgeous art works by local artists Nashida Sattar and Ehab Abdulla.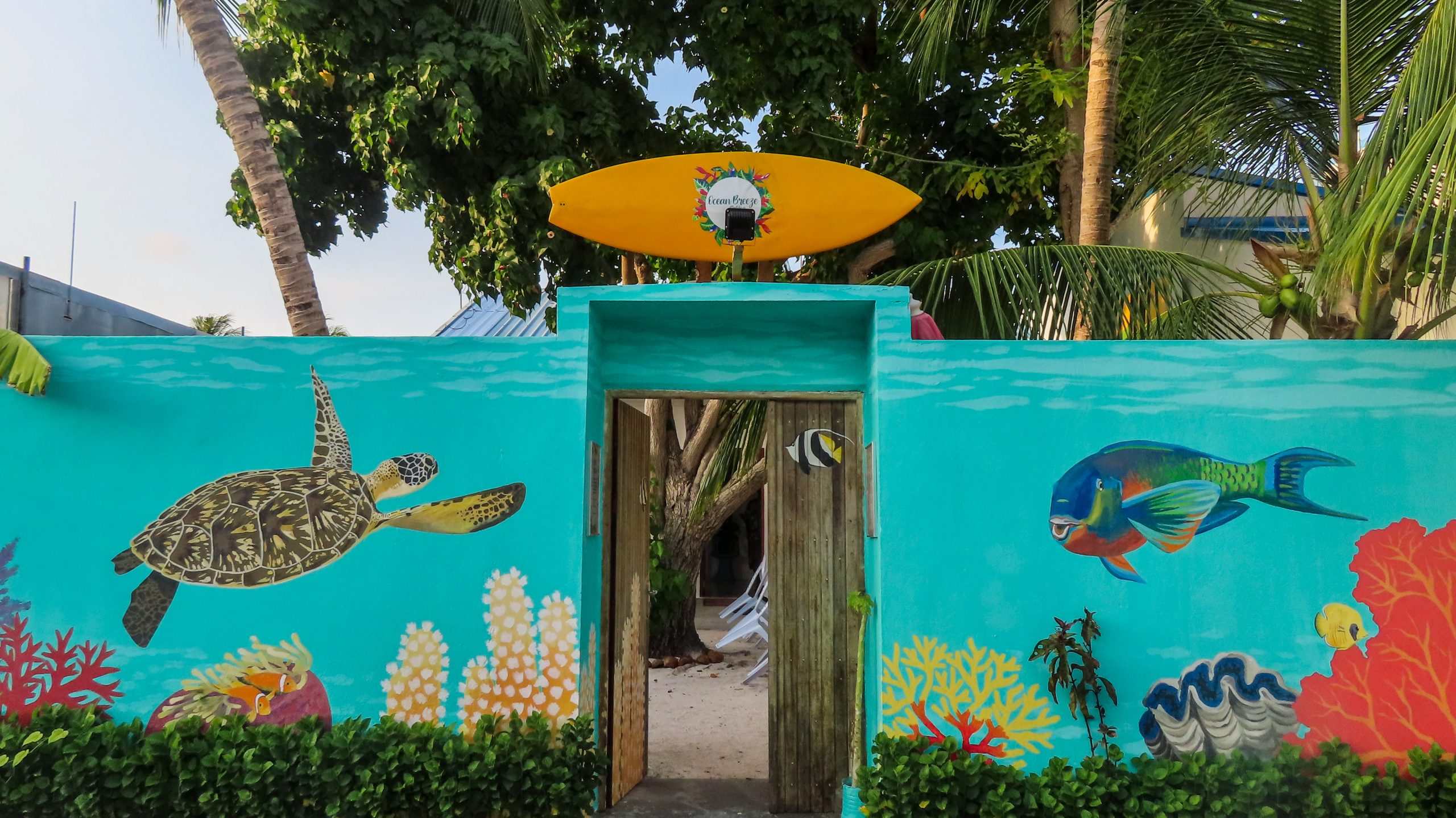 While some guesthouses have dining arrangements in the property, you also have amazing options of restaurants and cafes to visit. Indulge Thulusdhoo is an Insta-worthy café serving pizzas, gelatos, acai bowls, fresh juices and coffee. Meanwhile, you can enjoy Brazilian food at Ocean Breeze restaurant, which also features a beautiful mural by artist Paola Beck. Other places to eat include The Sand Bar, Fusion Restaurant, Santa Rosa and more.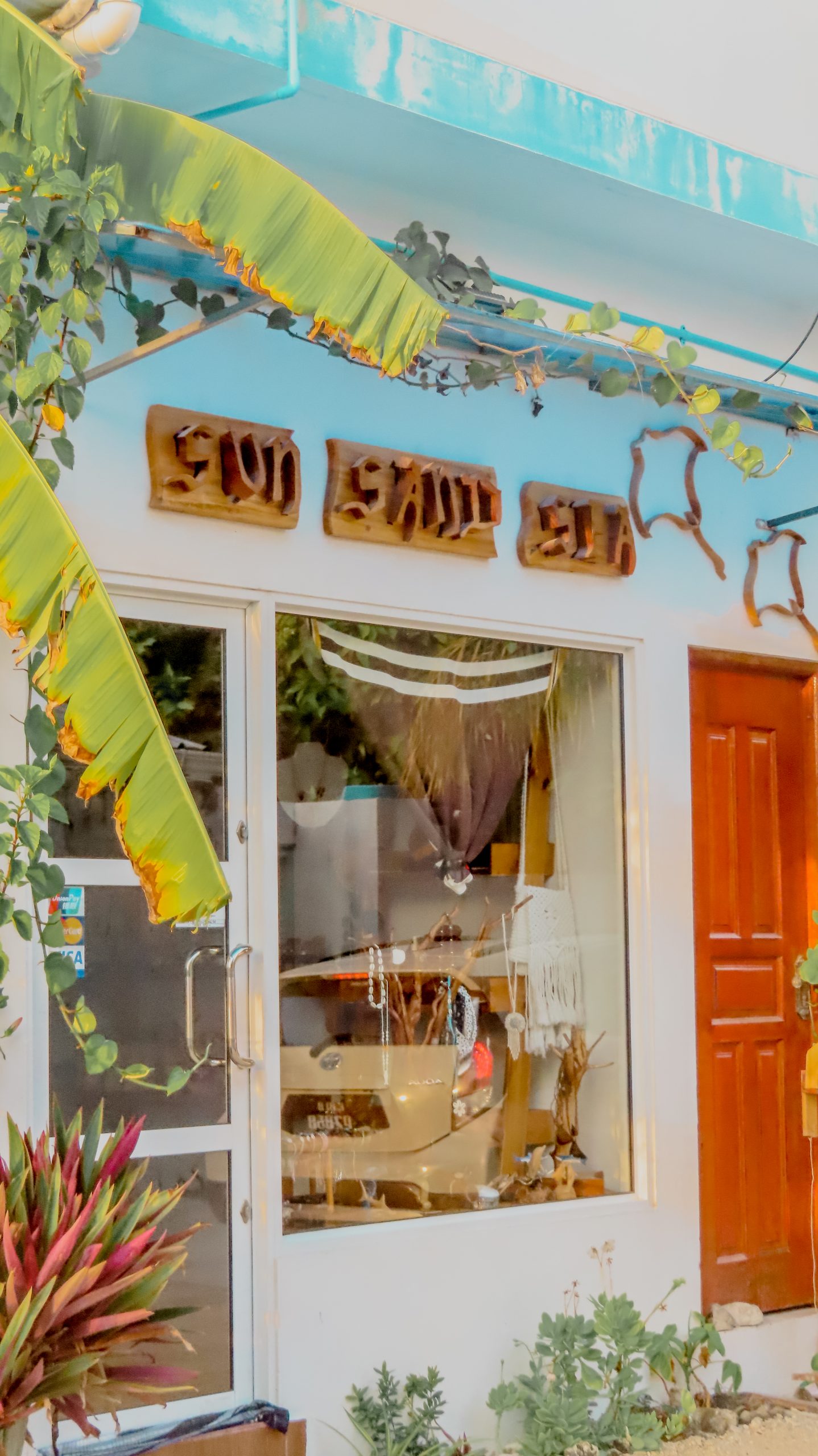 On top of it all, visitors are warmly welcomed by locals in the island and the lush vegetation. Enjoy fresh fruits such as water apples, bananas and pomegranates straight from the trees. There are also three souvenir shops with some amazing memoirs for you to take back home.