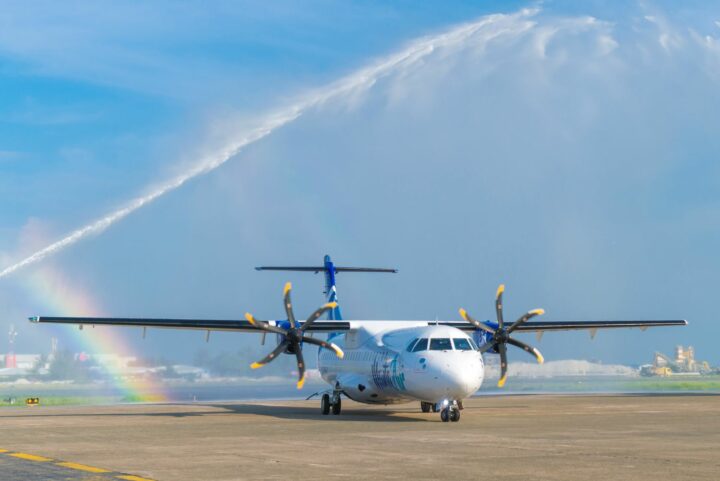 An Issue of Connectivity: Edward Alsford, Chief Operating Officer, Manta Air
Earlier this year, a fourth airline 'Manta Air' started its operations in the domestic sector. To enhance the operations, Manta Air has commenced its seaplane operations this November.

In this fourth edition of the four-part series, we feature an exclusive interview with Edward Alsford, Chief Operating Officer, Manta Air.
Hotelier Maldives: How do you believe your vast experience in the aviation industry assists and guides you at your current position as the Chief Operating Officer of Manta Air?
Edward Alsford: I have been very fortunate to work for several interesting airlines. My foundations were built at British Mediterranean Airways which flew to a number of interesting destinations, throughout the Middle East, Africa and a number of ex-Soviet bloc countries. I started my career in operations and worked my way up from the bottom to become an Operations Manager in 2006. Between 2007 and 2008 I was involved in two airline mergers, which led to me to the Maldives and ultimately becoming Managing Director of Trans Maldivian Airways (TMA) from 2008 to 2013.
After leaving TMA in 2013, I carried out numerous consultancy jobs in various countries within other areas in the aviation industry including Viking Air Ltd—the manufacturer of the Twin Otter. Having strong foundations in airline operations has aided me greatly in my current role. It has enabled me to focus on building up a solid team whose focus is on delivering a safe and service-driven airline.
The biggest advantage of previously working in the Maldives is that I am a known entity in the aviation industry and although people hold different positions from my last tenure, there are many familiar faces. It has been easy to slip back into the sector. I am always very touched to know how I am welcomed back into the fold. The Maldives is small, the aviation industry is even smaller, and I'm always encouraged to see the link between the Civil Aviation Authority and the airlines growing stronger.
HM: As a new player in the Maldives aviation industry, how ready is Manta Air to cater to the growing demand for domestic air travel?
EA: Manta Air wants to add value to the customer experience and provide them with a choice to travel on a premium product. Our unique selling point is operating and adhering to a schedule. We have introduced a five-star product that is keeping in line with the country's reputation as a high-end tourist destination. Manta Air introduced a brand-new ATR aircraft into the market—we have the youngest operating fleet in the world. Plus, we took the unusual step of removing seats to make the cabin more spacious for our passengers. We are constantly looking at ways of improving the product and making the passenger experience more enjoyable. Within the coming months, Manta Air will be introducing a fleet of Twin Otters, all of which will be freshly overhauled and installed with brand new avionics and painted in our striking Manta Air livery.
Manta Air's mantra is passion; We believe that the customer's first and last impressions of the Maldives are key to their experience and that we make it our responsibility to ensure that our guests are delighted with our service.
All the great work done at the resorts can be wiped out if the customer has a poor experience when they leave the country. One of the major complaints of the visiting tourists to Maldives have been uncertainty in the timing of their connecting domestic flights and with our service, we have removed this uncertainty. They can now book and get their seats confirmed 6 months in advance, just like when travelling in any other country. We also have extended an online ticket booking system where resorts can directly book and issue tickets for their guests so they provide instant confirmation. We are building a culture which is customer-centric, where everyone in the team must look at ways of achieving customer delight.
HM: As we already have other airlines operating both float and wheel operations, how challenging was it for Manta Air to kick-off the operations and gain a market share?
EA: Setting up the operation was a real team effort, and although we faced numerous challenges, everyone worked tirelessly to set up the operation within nine months of starting the project. The team continue to push the Manta Air brand in the market to build on the market share that we have already secured. We cannot afford to sit on our laurels, and we are determined to keep striving forward to improve the product and become market leaders.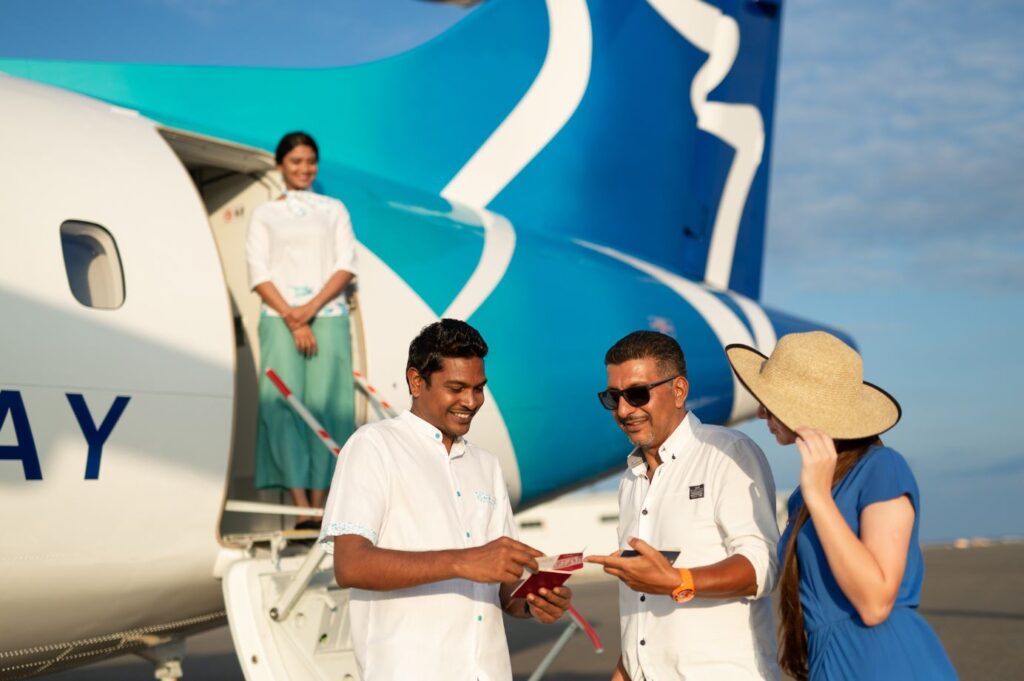 HM: There are many international brands scheduled to open their properties around the Maldives. This would definitely increase the in-bound passengers to the country and thus domestic transportation as well. Do you believe your current fleet can cater to this estimated increase in demand?
EA: At present, we have three brand new ATR-72 600 aircraft operating to two airports; Dhaalu and Baa Atoll, plus we have a fleet of nine Twin Otters lined up ready to arrive once our seaplane operating license is approved. The Manta Air philosophy is to grow in a conscientious manner to ensure our product remains consistent and high quality.
When we see the requirement to expand the fleet we will grow in a planned and systematic manner to ensure our service levels are not affected; as we need to ensure that the Maldives' image and the product are not damaged. We must all remember every visitor to the Maldives is vital for the entire country and repeat business is a fantastic marketing tool for the destination as a whole.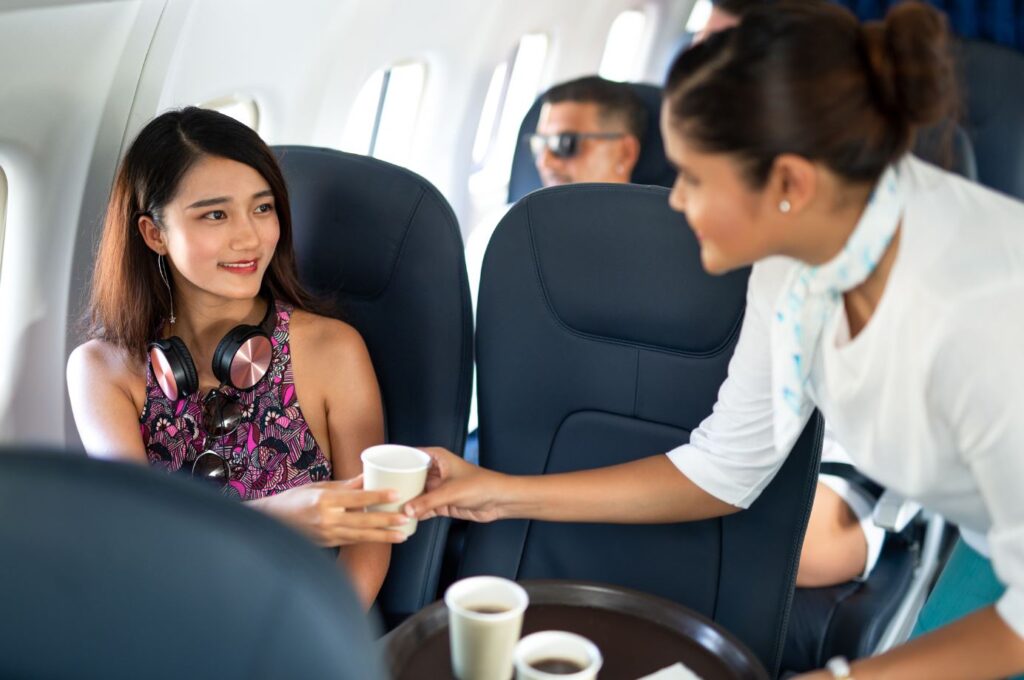 HM: What benefits do you foresee that your company will directly gain with this increased airline connectivity throughout the Maldives?
EA: The key benefit for Manta Air with the increased connectivity with the opening of additional airports, as it will provide a greater opportunity for growth in the market working on the assumption that more resorts will open and thus increase tourist arrivals into the country.
Increased connectivity will have a great impact on socio-economic development; it will cater to the local population, business community, hotels, and resorts, which will inevitability enhance the lives of the local community. 
Part I – AUM Fawzy, Trans Maldivian Airways
Part II – Mohamed Rizvi, Managing Director, Maldivian
Part III – Abdulla Nashid, Managing Director, Flyme