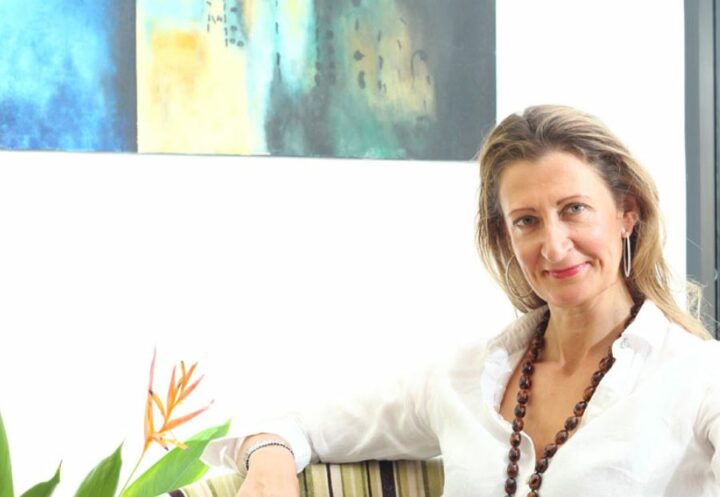 Anni Hood confirmed as a keynote speaker for Hotelier Maldives Wellness Summit 2017
Anni Hood, a leading global wellness consultant, has been confirmed as a keynote speaker at Hotelier Maldives' Wellness Summit 2017. The summit, an initiative of the country's only magazine dedicated to hospitality and business, will be held on 22 February 2017. She will speak alongside keynote speaker Jesper Hougaard – Founder and Managing Director of Serena Spa.
She is a sought after international speaker with engagements that include the Global Spa and Wellness Summit, World Travel Market, Wellness Spain, Lithuanian Congress and the Middle Eastern Summit (2009).
Hood leads a cross section of spa, wellness and wellness tourism projects. Her address, titled "WELL intelligence, re-crafting hospitality", will focus on how the convergence of hospitality and wellbeing priorities is shaping disruption and innovation alike, and why 'business as usual' is no longer viable, as interdependence is the defining feature of our time.
She is also the founder and CEO of Anni Hood, Wellness Business Consultancy, an international advisory firm offering advice and global expertise on integrative health, community wellbeing, illness prevention and wellness tourism. Her work is largely anchored to conceptual development, strategic and operational design, operational delivery, programming and re positioning.
Jesper Hougaard will deliver his speech on the financial benefits of integrating wellness in the hospitality industry, and how it can serve as a prime revenue generator for resorts. The Hotelier Maldives Wellness Summit, planned to be an annual event, also brings together other industry pioneers and leaders including Renate Hermes – Executive Director, Duniye Spa – and Aishath Zulfishan – Spa Manager, Kurumba Maldives. Renate Hermes will lead a panel discussion on global wellness trends.
In addition to participation from General Managers of resorts, investors, owners and operators of wellness centers and spas in the Maldives, the summit will showcase new technologies for the wellness industry as well as products from suppliers. Scheduled to take place at Hulhulé Island Hotel (HIH), the summit will be an invitation only event and will also include two networking sessions.