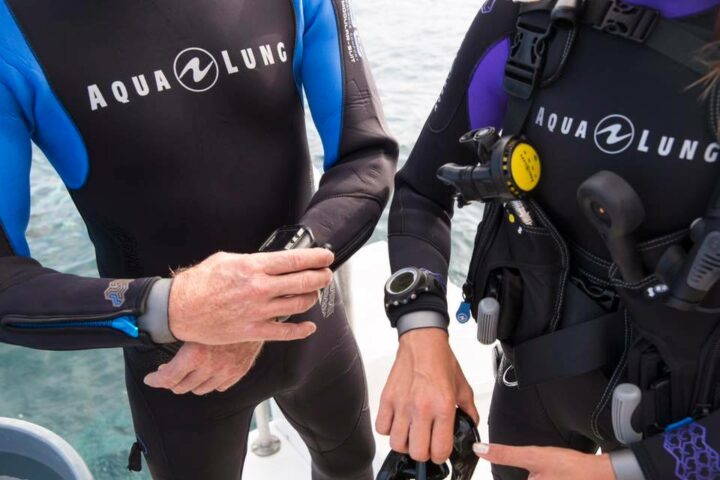 Aqua Lung: The Diver's Choice
Aqua Lung pioneered the creation of modern diving equipment in 1943 when Captain Jacques-Yves Cousteau teamed with Emile Gagnan to develop the first "aqua-lung" that made underwater exploration possible. Today, the brand continues to be the leading global designer and manufacturer of dive and water sports gear.
Aqua Lung has a deep commitment to quality, research and testing, and has revolutionised the scuba diving experience by setting industry standards for scuba equipment in technology, comfort, safety and design. The company's rich history as an expert in the dive and water sports industry has led to the demand for Aqua Lung equipment for recreational, technical and military applications in more than 90 countries around the world under the brand names of Aqua Lung, Aqua Sphere, Apeks, OMER, U.S. Divers, MP Michael Phelps and Stohlquist.
Aqua Lung Regulators set the industry standard and offers excellent performance in a variety of diving conditions, while Aqua Lung Buoyancy Compensators feature its patented i3 inflation technology which makes it easy to ascend and descend at a touch and are easy-to-use and comfortable to wear for any dive.
Aqua Lung Diving Computers and Instruments keep divers informed and safe as you dive and are easy-to-use designs, backed by advanced engineering. Aqua Lung Diving Masks and Snorkels are built with top quality, and provides a wide range of comfortable options, letting divers see more while minimizing water entry. Aqua Lung Wetsuits and Dry Suits offer divers that perfect fit and comfort.
Aqua Lung products are marketed and distributed in the Maldives by Sea Gear Maldives. Sea Gear deals in marine supplies; beach wear, and dive gear, spare parts for boats, water sports and fishing equipment. Sea Gear is currently running a special promotion, offering a discounted price for a complete set of Aqua Lung dive gear. For more information about the products on offer at Sea Gear, please visit seagear.com.mv.Editor's Note: Featured image courtesy of aqualung.com.