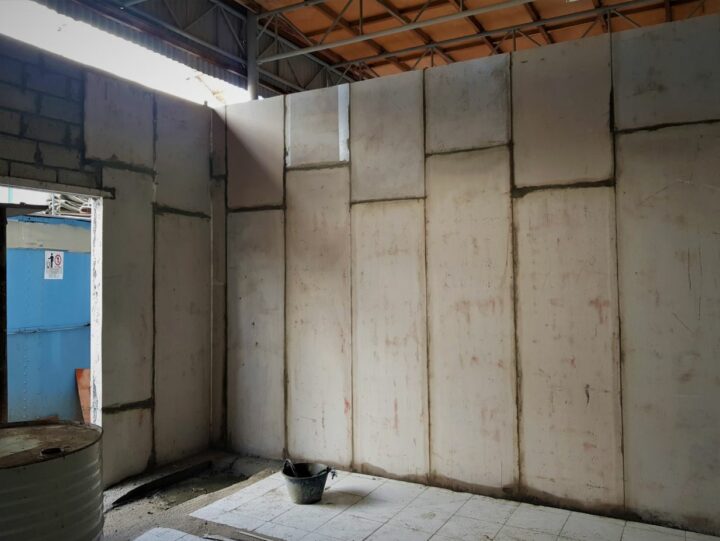 AS Panel – timesaving construction solutions
From traditional palm fronds to lightweight construction (LWC) panels in today's world, the evolution of construction material has rapidly gained with in-between solutions of mud brick, concrete brick, clay brick and steel.
Al Shaali group, originating from the metropolis of UAE, is one of the most innovative manufacturers of yachts and boats in the region. Taking into consideration the environment and the construction movement, the group has expanded and taken a foothold in other industrial domains forming AS Panel, dedicated to providing premium products and services to all expertise personnel in construction.
With offices in Ajman, Dubai and Umm Al Quwain, secured with state of the art manufacturing facilities, Al Shaali Panel is one of the leading facilitator of time effective construction solutions from professionals in the field to architects to specialist contractors. Their latest EPS lightweight concrete panels plant is amongst the most technologically advanced in the region producing over 200,000 metres square of LWC panels per year.
Aligned with international standards and ISO-certified processes, the LWC panels manufactured by AS Panel will be the better replacement of the current standard blockwork building system that is seen worldwide. The panels will eliminate the use of gypsum partitions in residential, institutional and commercial structures paving ways for being cost-effective and time-saving. The whole concept of building partition with all its cons will disappear.
The desire for innovation has been a proven track record with the Al Shaali Group as the management's strong point is in their innovativeness. The business operates on the ideology of teamwork, with comprehensive training given to constantly upgrade their people in technical and project management know-how. Their mission is to exceed their valuable clienteles expectations in the quality, delivery and cost through progressive improvement and clientele synergy. With their hands-on proactive approach AS Panel aspires to be one of the top manufacturers in the construction field, in the region by the year 2020.