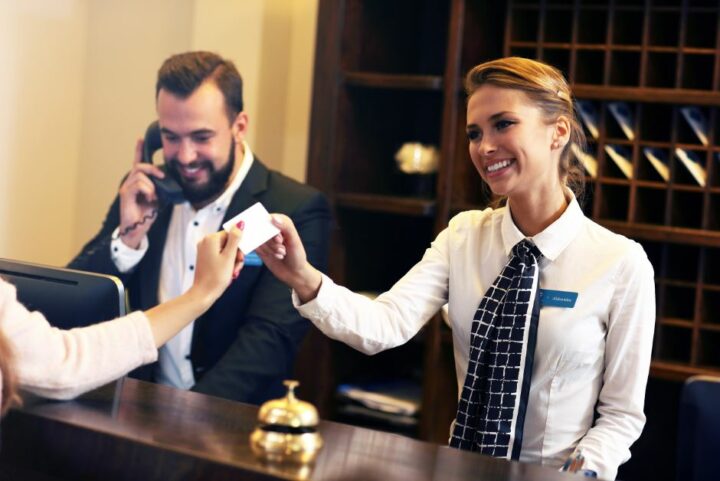 Measuring and incentivizing front desk and reservations upselling
Increasingly, hoteliers recognise upselling training as an opportunity to generate additional revenue, yet it is also essential to properly measure the results and incentivize success. Most only measure "incidents" of upselling at registration. Similarly, most incentivize a percentage of the "per stay" revenue per incident. As a result, colleagues generally focus exclusively on scoring a "grand slam home run" by occasionally upselling big-spending guests to top-tier suites.
Sure, it is nice to be able to upsell a family sharing a double-double into the master suite and nail-down a large commission. Yet most hotels have few speciality suites compared to premium tier rooms, which are routinely given as free upgrades as a result of the over-selling of minimum categories to groups and OTA's.
Therefore, instead of only going for the "grand slam" upsell to the master suite, colleagues should also be encouraged to upsell whenever the opportunity presents itself. Here are KTN's recommended best practices:
Continue to measure and track each incident of upselling and to incentivize upsells to speciality
Start to also measure "average revenue per upsell per incident." (Divide upsell revenue by the number of upsells.) This will help you identify whether colleagues are generating revenue only from occasional suite upsells, or from more frequent, one-category upsells.
If only incentivizing the colleague who achieves the highest "total upsell revenue," add an incentive for the total number of upsells. If paying out a percentage of the incremental revenue, pay a smaller percentage for speciality suites and larger for premium tier room upsells.
Do not incentivize the entire stay; it is very unlikely that a colleague can encourage a guest to stay longer.
Encourage the staff to upsell to guests who arrive extremely early.
Train the team to recognise the best prospects for upselling. This includes pre-paid reservations, those who booked multiple rooms, and special requests (locations, connecting rooms).
Finally, it is also important to incentivize voice agents for upselling success, despite that it's unclear if a caller requested the premium room or suite without prompting, or whether the agent worked for it.
However, agent performance can be measured on a "by agent" basis by "average revenue per room night sold," which is, total revenue sold divided by room nights sold. Use recent history to establish a baseline, then incentivize agents for individual and/or team improvement.Doug Kennedy is the President of the Kennedy Training Network, Inc. – a leading provider of hotel sales, guest service, reservations, and front desk training programmes and telephone mystery shopping services for the lodging and hospitality industry. The opinions expressed in this column do not necessarily reflect the opinions of Hotelier Maldives and its affiliated companies. Please feel free to comment or contact an editor with any questions or concerns.