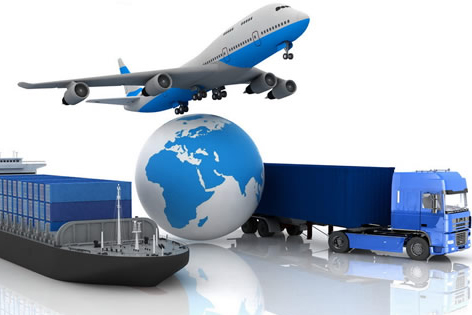 Asia Forwarding, Moving Cargo Efficiently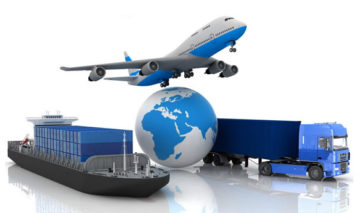 Asia Forwarding Pvt Ltd is a company that provides freight forwarding and cargo transportation services both locally and globally. "The company was formed in 2005 and back then were involved in a lot of projects. So the company was initially set up to provide logistical services for these projects" says Ahmed Ziyad, Managing Director of Asia Forwarding. According to him, the company back then did not deal with international freight forwarding but was mostly involved in providing services such as custom clearance and project site management. It was only two years later when Asia Forwarding was completely restructured, starting with international freight forwarding, the service for which the company is now well known for, was included in Asia Forwarding's list of services.
According to Ziyad, one notable addition in the expansion of Asia Forwarding is the establishment of its office in Bangkok, Thailand. "We had our agents who functioned on behalf of us at various countries that Maldivians frequently visit and from these countries we noted Bangkok to be one among the most popular. Therefore, two years ago, we set up our first international office there". In addition to this, Asia Forwarding also started establishing relationships with mainlines, which in other words are the major international container careers. "Due to the nature of this industry, it is impossible to do business without having solid connections with mainlines and over the past two years, we've managed to build rather strong relationships with them", explains the company's Director Ibrahim Ishan. "Asia Forwarding now enjoys good associations with major international cargo careers such as APL, CMA-CGM, Hapag-Lloyd, and ZIM Line, and this is one fundamental part of our business", Ishan says.
Asia Forwarding is one of the few international freight forwarding companies in the Maldives that is run by Maldivians and according to Ziyad and Ishan, this is one major aspect of their company. "Asia Forwarding, since the beginning has been a company that was founded by Maldivians, developed by Maldivians and focused on providing services to those in the Maldives," says Ziyad. Apart from this, Ishan notes how much of an importance the company gives to maintaining a strong relationship with its customers. "We always try to find ways to provide our services in a manner that would be the most affordable and easiest for our customers in the Maldives," he says.
According to Ziyad, one of the biggest and challenging projects undertaken so far by Asia Forwarding is the logistics operation of the STELCO Fourth Power Generator Project. "It was the biggest and heaviest unit cargo ever brought into the Maldives. Many parties actually told us that the task was impossible by pointing out factors such as the land strength. However, we conducted extensive studies and brought in logistical equipment and vehicles especially for this project," says Ziyad. In addition to sea freight services, Asia Forwarding provides air freight services and the company uses reputable carriers such as Sri Lankan Airlines, Singapore Airlines, Qatar and Emirates. "We transport both personal and business cargo," says Ishan. "We've actually handled some of the personal cargo for various VIP clients, such as Diplomats and well known celebrities who visit the Maldives. For example we handled the transportation of all the media equipment brought in from Australia for the Chinese President's recent visit to the Maldives," explains Ziyad. "Courier services are also included in our air cargo service, and additionally, if a customer requests for cargo clearance, we provide that service too. And we also provide door -step delivery," adds Ishan.
Asia Forwarding's network covers 2400 cities across the globe, and in 2012 Asia Forwarding was a winner at the Building Design Quality Awards. The company was also recognized with an award at the European Society of Quality Research Achievement Awards in 2013.