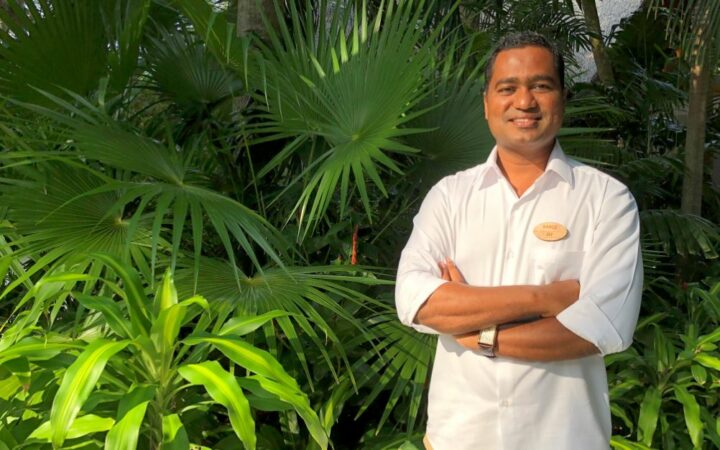 Baros Maldives welcomes Ahmed Jihad as new General Manager
Baros Maldives has appointed Ahmed 'Jay' Jihad as the new General Manager of one of the country's first luxury private island resorts. Ahmed is returning to Baros Maldives, after having worked at the property from 2008 to 2010 as the Operations Manager.
He began his hotel career at Full Moon Maldives, after completing a degree in Hospitality Management at TAFE, QLD, Australia. He started as the Front Office Manager, working his way up to Resident Manager.
This was followed by a stint at Sheraton Maldives before he joined the team at Baros for the first time in 2008. His career took him to NIYAMA Maldives in 2011, followed by Huvafenfushi, where he remained Resort Manager for the past five years.
"I am delighted to return to my Baros Maldives family as General Manager and am thrilled to be a part of a resort and team with such strong Maldivian connections," says Ahmed, commenting that Baros always remained close to his heart. "The hotel is Maldivian-owned and is extremely proud of its roots and culture, just as I am, so I am so excited to take on this new challenge."
Baros Maldives is the third resort to open in the Maldives—in1973—and has the first Dive Centre to open in the archipelago, which opened in 1979. The island is situated in the central southern part of North Malé Atoll, just 25 minutes by speedboat from Velana International Airport. It is surrounded by a beautiful house reef, only 15 to 30 metres from the shore, alive with colours, fish, turtles, rays and coral.
The resort continues to set the benchmark for a romantic, luxury holiday with genuine, heartfelt Maldivian hospitality. It has received countless prestigious awards from guests and the travel industry and remains a pioneer in conservation in the Maldives; featuring 75 premium private villas, three restaurants, two bars and an outstanding spa.