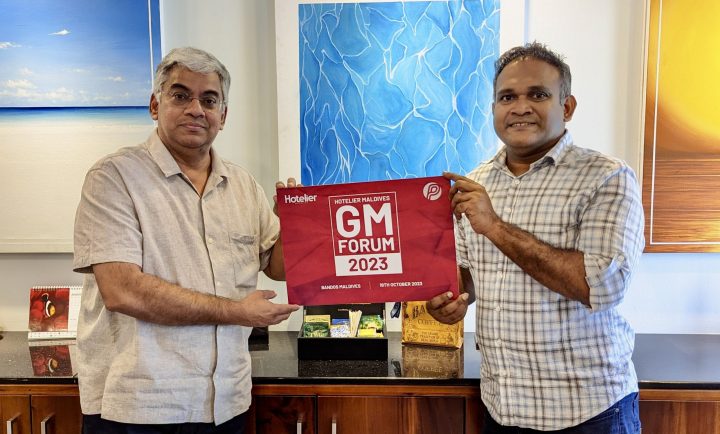 Bestbuy Maldives joins as Silver Sponsor for Hotelier Maldives GM Forum 2023
Hotelier Maldives, the leading tourism and hospitality publication in Maldives, today announced the signing of Bestbuy Maldives (BBM), a leading supplier of high-quality food and beverage products in Maldives, as a Silver Sponsor for the 2023 General Managers (GM) Forum. The much-anticipated event is slated to take place on October 19, 2023, amidst the idyllic surroundings of Bandos Maldives resort, bringing together influential leaders, industry experts, and innovators from the global hospitality landscape.
As a Silver Sponsor, BBM is making a significant contribution to the success of the 2023 GM Forum. With its strong commitment to quality and excellence, BBM is well-aligned with the forum's objectives of fostering collaboration, sharing insights, and advancing the hospitality industry.
"It is an honour for Bestbuy Maldives to be a Silver Sponsor for the prestigious 2023 GM Forum. This collaboration reflects our dedication to supporting the growth and development of the hospitality industry in the Maldives and beyond. We look forward to engaging with fellow industry professionals and contributing to meaningful discussions," A.V.S. Subrahmanyam, Chief Operating Officer at Bestbuy Maldives, said.
The GM Forum, since its inauguration in 2016, has been a dedicated platform for over 100 general managers and hoteliers to gather, discuss industry-related problems, exchange ideas, and propose solutions. Now in its seventh edition, the theme for this year's forum is 'Innovation and Technology for Sustainability'. This theme reflects the rise in new technologies, the fast-paced changes in the world, and the increasing number of eco-conscious travellers. It also aligns with the 'Tourism for Good' concept, emphasising the role of the hospitality industry in promoting sustainable practices.
"Bestbuy Maldives' participation as a Silver Sponsor for the 2023 GM Forum reflects their dedication to the growth and advancement of the hospitality industry. Their commitment to delivering high-quality products and services makes them a valuable partner for this esteemed event," added Ali Naafiz, Editor of Hotelier Maldives.
As one of the leading importers and distributors of premium international brands, BBM supports the Maldivian hospitality industry by serving their customers with products from around the world with their signature high-level service. They have built ties with partners from all over the world over the years and are now the authorised distributor of several international brands, from well-known household names to high-end niche brands. As a Silver Sponsor, BBM will have the opportunity to engage with industry peers, showcase its offerings, and contribute to shaping the discourse on key industry trends and challenges.