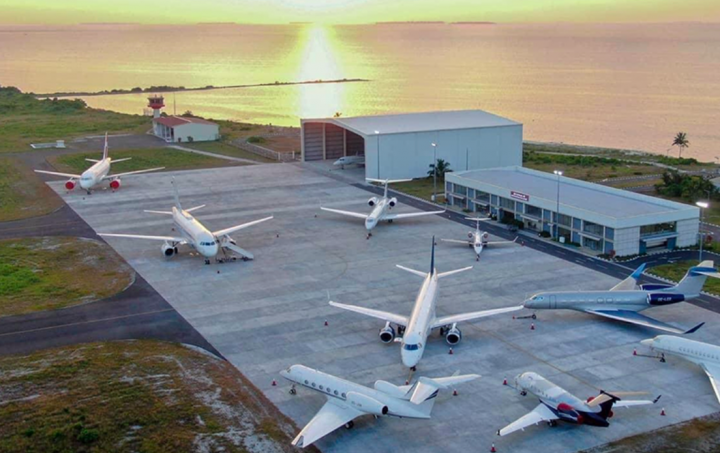 Bids Open for Maafaru Airport Terminal Expansion Project
Island Aviation Services Limited, the operator of Maafaru International Airport, invites interested and eligible bidders to submit proposals to expand the N. Maafaru Airport Terminal.
To participate, bidders are required to purchase tender documents from IASL for a non-refundable amount of MVR 15,000. The deadline for submission is 23:59 Hrs on 12th February 2023.
The Maafaru International Airport's runway is 2200 meters. The airport currently can accommodate 100 passengers. Upon the expansion, the capacity will increase to 300 passengers. The new terminal will also house CIQ and CIP lounges.
In December 2022, the state-owned developer, Maldives Transport and Contracting Company (MTCC) was awarded a contract to increase the size of the airport runway to 2.5 kilometers. The total cost of the project is MVR 442 million; Abu Dhabi Fund provided MVR 418 million while the remaining MVR 25 million was raised by the state.
Maafaru International Airport officially opened its doors to passengers in December 2019. Development of the airport cost USD 60 million (MVR 925 million), which was facilitated by the Abu Dhabi fund.
Noonu atoll is home to 71 islands. Of those, thirteen islands are inhabited. The atoll also has a handful of globally acclaimed luxury resorts. Since 2020, Maafaru International Airport has been considered a prime destination for private jets.
Featured Image: Maafaru Airport