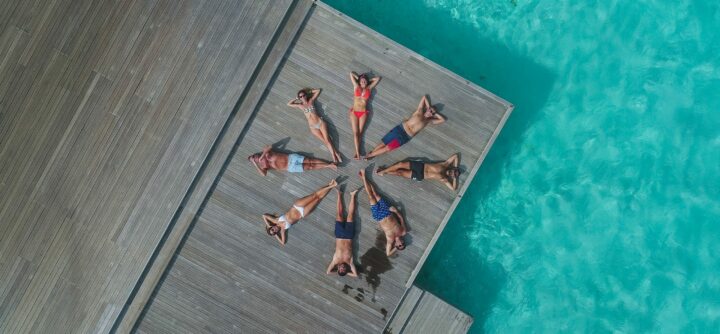 BUNKING WITH THE BILLIONAIRES ON A BUDGET (Part 1)
Editor's note: In a two part series, Maldives' aficionado Bruce Lynn gives insights into how you can have a great time in the Maldives but on a tight budget. 
The paradise of the Maldives is on almost everyone's fantasy bucket list, but too many are scared away by wallet-busting prices.  Yes, super-deluxe 5-plus star properties get lots of publicity with their glass-floored over-water villa mini-mansions featuring Michelin star food and underwater spas.  But especially in recent years, the Maldives has made a concerted effort to invest in mid-market and value priced offerings to enable people of all means to enjoy this destination.
Guesthouses and boats (eg. liveaboards, small cruise boats) provide cost-effective alternatives, but those are specialty niches in themselves with a number of distinct trade-offs.  Many people want the actual, full-fledged Maldives resort experience.  Not to worry.  There are a number of ways to do so without breaking the bank.  While the ritzy properties can go for tens of thousands of dollars per night, there are a good number of properties and offers that you can book for just a few hundred dollars per night.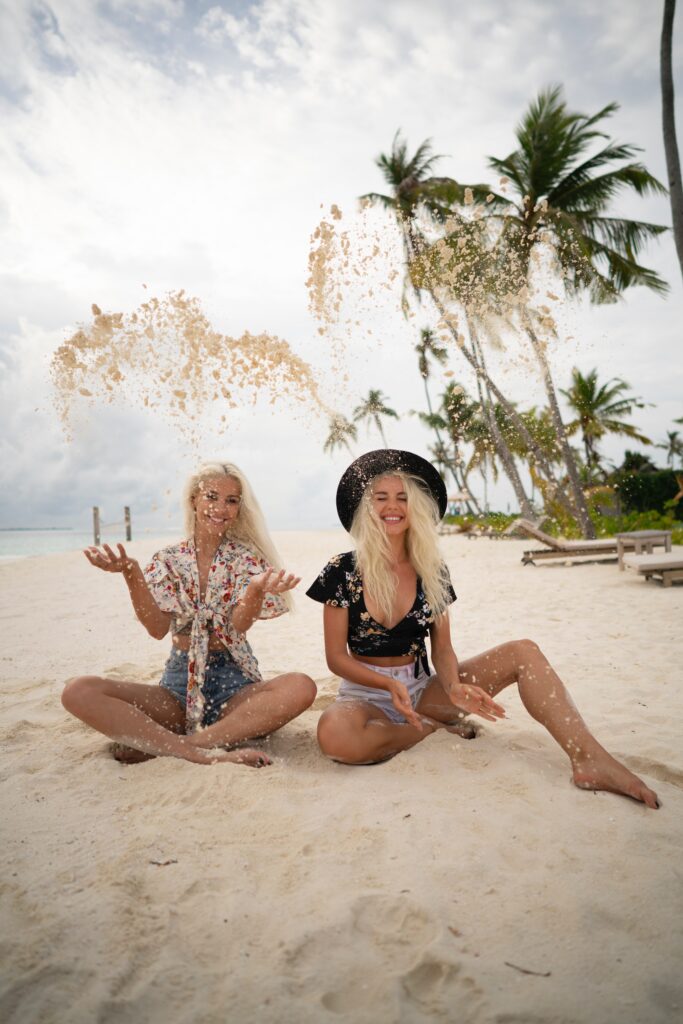 Ignore the Reviews – If you are going to go for the least expensive properties, don't expect the St Regis (I meant that figuratively, but yes, there is a "St Regis" – Vommuli – in the Maldives). We typically advise people to go to the lowest standard of property that they think they can tolerate for their first trip to the Maldives.  The Maldives destination itself is so remarkable that a cardboard box on the beach would be a 5-star experience.  If you splash out for luxurious facilities on top of such a magical place, it is almost too much to take in and appreciate all at once.  Go for a very basic property.   They are likely to have lots of very negative reviews, but pay them no heed.  You are in the Maldives!  If your room is a bit faded and worn, then step outside and you can enjoy the same gorgeous sunset that the millionaires in the fancy resort across the water are paying ten times as much to enjoy.
Go Half-Board – Food and beverage is a big operational cost for resorts and so meals and drinks can run up a big portion of the bill.  You can do the maths yourself on which package is best for your consumption, but in general Half Board works out the cheapest in my experience because you are paying for 2 meals instead of 3.  And you don't really need 3 meals.  The breakfast buffets are so lavish that if you fill yourself up in the morning, you are rarely hungry for lunchtime (especially with the hot weather which tends to dampen appetite).  You can manage with a simple snack during the day.  When we first started visiting years ago and were quite impoverished, we even packed a supply of our favourite snacks for us and the kids so we didn't have to pay high mini-bar or boutique prices.  And skipping a midday meal means you have all the more of a hearty appetite to better enjoy the bountiful dinner buffets.
Brave the Six-Week Game – A common channel model for properties is for resorts to sell blocks of inventory to operators at a significant discount (so the resorts have an upfront guaranteed revenue and the operators have the incentive to push the resort).  Operators are pretty savvy about knowing how much to commit to, but occasionally they do find themselves with unsold rooms with the dates fast approaching.  I've found that at about six weeks before the scheduled date of travel is when they drop the prices significantly (often 50% or more!) to dump these last few rooms for any money they can get.  Very few Maldives travelers leave it until 6 weeks before to book their holiday.  If you have the flexibility of schedule (because the dates of departure and return will be fixed and vary), can even risk the prospect of not finding a deal (they get snapped up pretty quickly), and are not picky about which resort you are going to (it's pretty random about which resorts they happen surplus of), then you can pick up great deals waiting for this sort of last minute fire sale.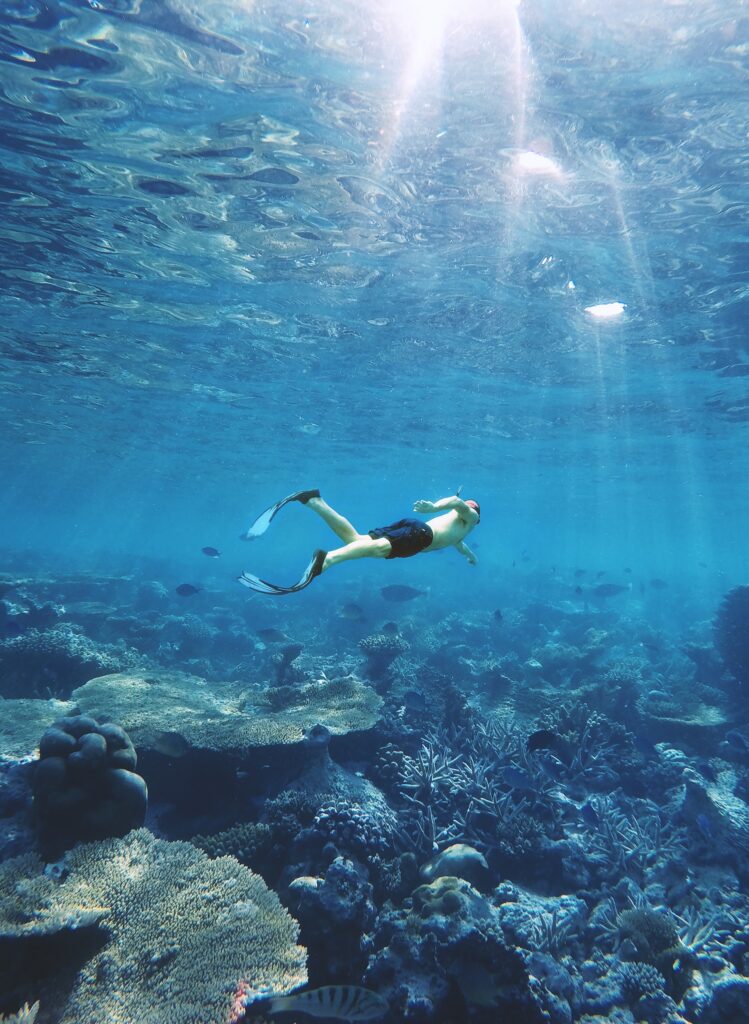 Go Garden – The "Garden Villa" room category is simply a villa set off far enough from the beach that you probably can't see the sea from your window.  Growing up in an area where "beach properties" were a 5 minute drive to the beach, these few extra paces to the beach seem like small sacrifice for a room that can be as much as half the price of a "beach" villa (and everything else from the bed linen to the dining area) is going to be the same as the other pricier villas.
Brave New Openings – While the coronavirus crisis might just put a dent in momentum, more resorts are scheduled to open every month.  Typically, new resorts offer a promotional introductory rate.  Partly because they are not yet widely known.  Partly because new openings often have teething problems and they want to give you a special deal to make up for the prospect of you getting bothered by a something not working or some worker hammering on a few finishing touches.
Use Loyalty Points – A number of major international chains have marquee properties in the Maldives so if you have a stash of loyalty points, you can have the option to use them here.  The Points Guy website has excellent resources and information on possibilities for using points to get to the Maldives.
Inhabited Island Resorts – Building and operating a completely self-contained property on its own island is a huge expense.  Unlike "guesthouses" which are situated amidst the local inhabitants (and therefore incur a number of limitations), a couple of proper "resorts" have established themselves on inhabited islands, but they have segregated grounds so they can offer a true resort experience (sometimes with some creativity such as anchoring a "bar boat" offshore to sell alcohol to guests as sale is not allowed on the inhabited island).  Their locations allow them to leverage the local infrastructure (power, water, sanitation, staff) at a much lower cost.  Examples include Barefoot and Equator Village.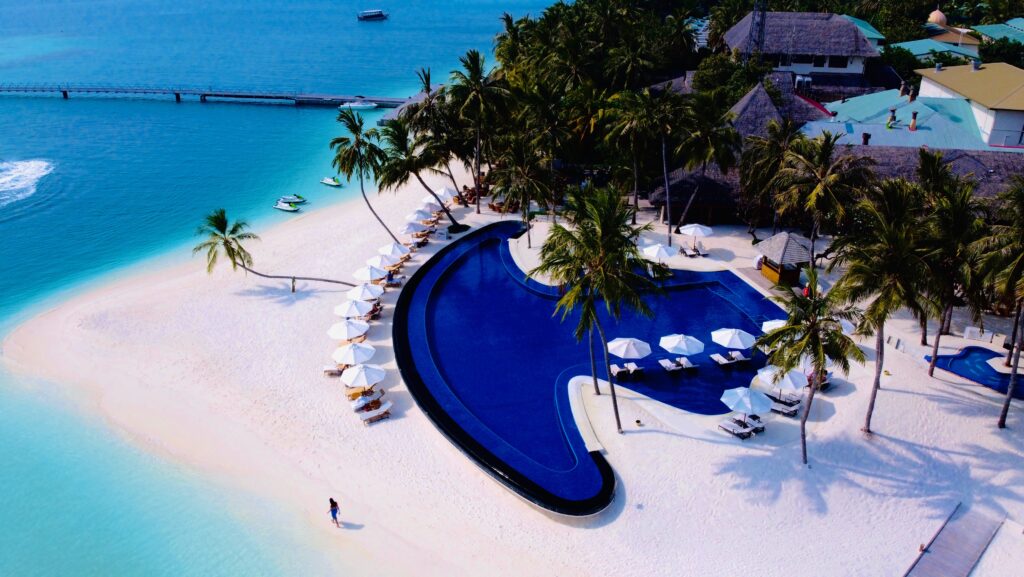 Avoid Seaplanes – Seaplanes are a magical experience in their own right for taking in the azure seascape from an ideal vantage, but they are not cheap.  Roundtrip tickets typically run $300-$500.  The cheapest transfers are speedboats to resorts in the Male atolls (North Male, South Male as well as Rasdhoo and maybe the north bit of Ari atoll).  Increasingly, domestic transfer flights are available to take you to more far flung atolls (eg. Gan, Gaafu Alifu/Gaafu Dhalau, Noonu and more domestic airports are opening every year) at very reasonable prices.
One thing I would not do is to try blagging freebies from resorts by offering a post on Instagram or a positive review on TripAdvisor (which goes against the terms of the website and both the resorts and TA itself are getting savvy about cracking down on people who engage in this sort of extortion).  I know you have all heard and read stories of people getting special deals (or at least claiming that they did) in exchange for some social media plug, but destinations like the Maldives are overwhelmed by such requests and are pretty adept at knowing who the real influencers are (100,000+ Followers and a professional media pack for starters) and shunning all other requests.
Remember you are going to the Maldives for its unique landscape, dazzling waters, lush tropical paradise, and underwater adventure and these are the same if you are in a luxury resort or a more basic property.
About the author Bruce Lynn is one of the world's foremost authorities on Maldives resorts having researched and visited them for over two decades and being the first person to have stayed at 100 resorts.  His non-commercial website MaldivesComplete is used by the industry and public alike as the go-to resource for easily accessible information including 2000+ blog posts, and a database of 200+ resorts, 1000+ room categories, and 1800+ dive sites .