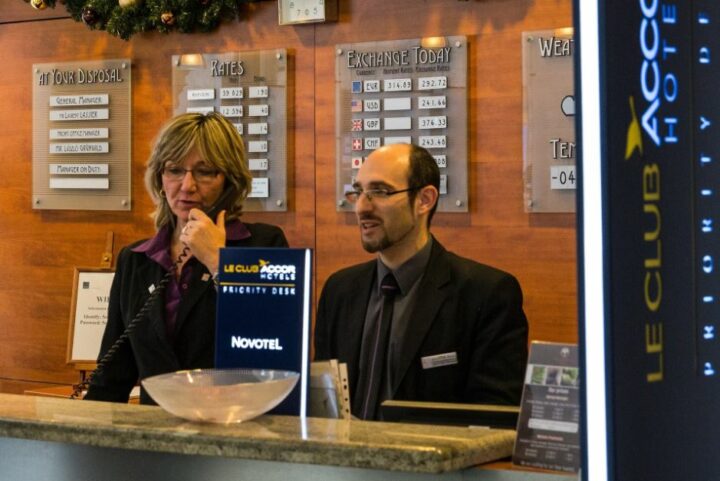 Why cancelling and rebooking is hurting your revenue
It has never been easier to travel prudently. Online travel aggregator websites allow consumers to quickly and easily compare services to find their best (and cheapest option), exposing quickly any hotels whose pricing appears out of synch with real-time local market conditions. This not only presents hoteliers across the Maldives with challenges to attract the guests at the right price but also in terms of keeping their original booking. While guest cancellations are not a new concept for hoteliers, there is a growing trend amongst travellers cancelling and then rebooking with the same hotel at a cheaper rate.
So, why would a guest cancel and re-book a hotel reservation? Well, that's easy: Because they can, and because it makes economic sense – people don't want to spend more money than they have to. In the eye of the traveller, freeing up money on a hotel stay frees up money to spend on other enjoyable aspects of a trip.
And because guests can do it, they do it. Thousands of people cancel and re-book online reservations every single day. In fact, there is automated technology specifically designed to alert travellers to new price reductions. For many of today's travellers, this tempting practice has not only become a no-brainer, but advancements in technology make it pretty easy for them to do it.
So how does this affect revenue and profit? Unfortunately for hotels, there are a couple of revenue implications. Let's start with a common scenario:
Jamie booked a fully flexible reservation at your hotel for a future trip. Every once in a while, Jamie gets bored at work, thinks about his upcoming vacation and continues to surf hotel and travel rates online – checking both your website and comprehensive metasearch sites – just in case he spots a better deal.
The first implication in this scenario is what Jamie's going to do if he sees a lower rate offered over the dates of his future stay. Aside from losing the monetary difference in rate, what happens to the hotel if Jamie cancels his original reservation and re-books at a lower rate?
And then there's another consideration: For technology utilising regrets and denials data in their forecasting algorithm, how does Jamie – as a shopper "shopping" for a room he's already booked – potentially skew the hotel's demand forecast? If every repeat shopper is counted as a new unit of hotel demand, how significantly does that inflate the demand forecast for that time period?
There are psychological aspects that play a part in the buying (and returning) process as well. Regardless of whether someone buys retail, airline tickets or hotel rooms, it's not easy to accept later on that the same product they purchased is worth less than its original price. Without final sale or advance purchase restrictions, people, by nature, are willing to return and re-buy purchases if it means saving more money.
When hotel rate reductions cause guests to cancel and re-book reservations, it has the potential to wreak havoc on your forecast. In addition to this, the majority of revenue management technology on the market today can't account for this specific guest behaviour. Most systems have historically been ineffective at fully solving this issue – until now, that is.
Consider this scenario: it's the middle of the week and a group has just cancelled a significant portion of their rooms for the coming weekend. Commonly hotel management would look to drop rates to refill those rooms, but this knee-jerk reaction is not always the best strategy – especially because it may be a busy weekend upcoming and the hotel's revenue manager is not entirely convinced the property will have to lower its rates to fill the newly available rooms.
Today, thanks to sophisticated revenue management solutions, hotels are able to validate the implications of a rate reduction and whether or not that will result in more incremental revenue for the hotel. Cancel and rebook considerations, when incorporated into a revenue management tool, can weigh the risks and rewards of selling additional rooms at a lower price vs a portion of on-the-books flexible reservations for the same dates. Only an advanced revenue management solution will balance the additional revenue potential from reducing the rate to obtain more bookings while minimising the risk of lost revenue from reserved guests cancelling and rebooking.
Today advanced revenue management solutions allow hotels to account for this specific guest buying behaviour. Before even making a reduction in rate, hotels are able to use our revenue technology to automatically account for any potential revenue lost with guests cancelling and rebooking at the lower rate. With cancellation and re-booking patterns varying by property, market, season and day-of-week, these powerful new features layer even more powerful analytical insight into the revenue solution to optimally balance price and demand.
To help hoteliers in the Maldives delve deeper into better revenue management tactics, Hotelier Maldives will be holding the second edition of its Revenue Management Concept Workshop this year. Scheduled to be held December 4 and 5, the workshop will have an overview of revenue management and also focus on market segmentation, pricing, forecasting, revenue management tactics, channel management, strategy setting and implementation, amongst other important topics.
The two-day workshop, organised by Hotelier Maldives and IDeaS, will be facilitated by Tracy Dong, the Lead Advisor of Asia Pacific region at IDeaS Revenue Solutions – a SAS Company based in Singapore. For enquiries about the workshop, please reach out to Bunaanath Yoosuf (via email: bunaanath@167.172.155.58, or mobile: +960 7910848, +960 7910858]. To learn more and register your attendance, please visit drive.ideas.com/rmmaldives17.